Serial killer BTK lays out alibi amid new questioning over 1976 Oklahoma cold case
Oklahoma cold case investigators want answers in the 1976 disappearance of Cynthia Dawn Kinney
EXCLUSIVE: Serial killer Dennis Rader, also known as BTK for his preference to "bind, torture and kill," his victims, has laid out an alibi he says shows he was not involved in an Oklahoma missing person cold case he has been questioned about at least twice.
Cynthia "Cyndi" Dawn Kinney, a 16-year-old cheerleader, was last seen leaving her job at a laundromat owned by her aunt and uncle in Pawhuska June 23, 1976.
She was reportedly last seen getting into a beige Plymouth with two women, but investigators were later told of unconfirmed sightings in southeast Kansas. Rader, who will never get out of prison, had already killed five people in Wichita by that time, but he denies any involvement in Kinney's case.
"The sheriff has what I call complete lack of solid evidence," Rader told Fox News Digital Friday.
SERIAL KILLER BTK REVEALS HE'S BEEN QUESTIONED AGAIN IN 1976 COLD CASE KIDNAPPING OF CYNTHIA DAWN KINNEY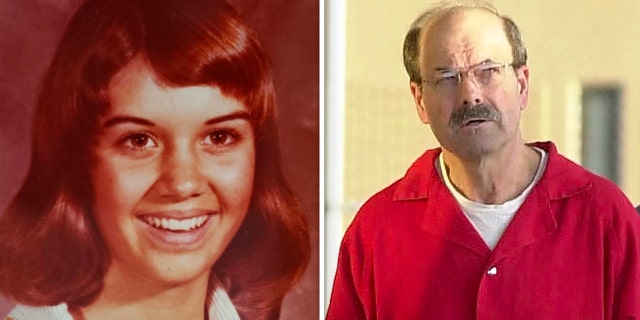 Authorities have not discussed what led them to question Rader about the cold case, citing the open investigation.
Rader, who confessed to 10 other slayings, disputed several issues he said they asked him about and said he waived his Miranda rights for police questioning.
Rader referenced a bank under construction across the street from the Osage Laundromat at the time of Kinney's disappearance. Even though he did related work roughly two hours away in Wichita, he was not part of the project, he said.
"I worked for ADT at the time. Bank prewire [was] being installed close by, but no work by ADT in Oklahoma from the Wichita Office," Rader said.
He said the timing of Kinney's disappearance doesn't line up with any of his visits to Oklahoma. She vanished 10 years before he began leading Boy Scouts on camping trips in the region in the 1980s, he said, and he didn't go there to work for the Census until 1990.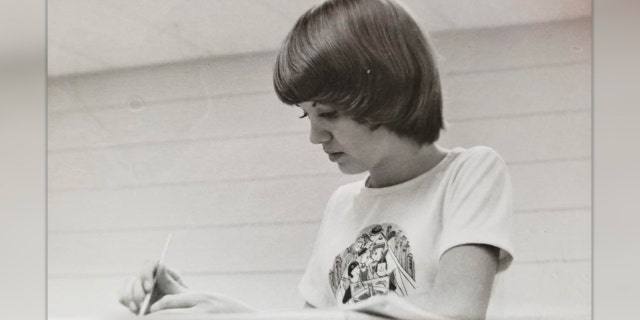 BTK KILLER NOT INVOLVED IN OKLAHOMA COLD CASE, DAUGHTER SAYS, DESPITE REPORTS HE WAS QUESTIONED IN PRISON
"Give me a break. I drove down there on a whim to Osage County, from Wichita, when I'd never been there before," he said. "I helped on 1990 Census in Oklahoma, but the timeframe doesn't match anything I did."
Rader is serving multiple life sentences in a Kansas prison after admitting to 10 murders between 1974 and 1991. According to the serial killer, he was inactive between the first slayings, which involved victims in two attacks in 1974, and attacks on the third and fourth victims in 1977.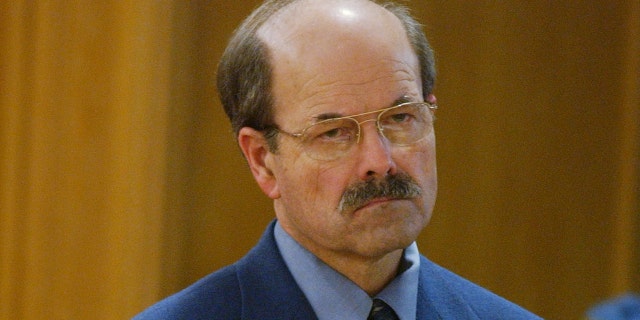 Osage County Sheriff Eddie Virden earlier this week declined to discuss specifics in the case and said the investigation would be thorough and fair while calling it premature to talk about charges or an arrest.
"I can't tell you whether we're going to come up with anything or whether we're not," he told Fox News Digital. "We won't leave anything uninvestigated.
"We hope we come up with something for closure and justice for victims. But an investigation is an investigation; sometimes they go places. There may be some things that we felt like we need to look into, and we're following up on those."
Rader's daughter, Kerri Rawson, told Fox News Digital she does not believe the Kinney case fits the distinct patterns of her father's other murders, which involved stalking his victims, home invasion attacks and taking "trophies." She also said she has no knowledge of him having reason to be in Oklahoma in June 1976.
JONBENET RAMSEY CASE: NEWLY UNEARTHED DOCS REVEAL DNA DIDN'T MATCH KEY PLAYERS EARLY IN UNSOLVED SLAYING
"While it is my hope and prayer this missing person cold case gets solved for the family and friends of Kinney, in no way do I believe my father is connected. And, in fact, I believe he's telling the truth on this, as he has done since 2005 on the 10 he did commit," she said.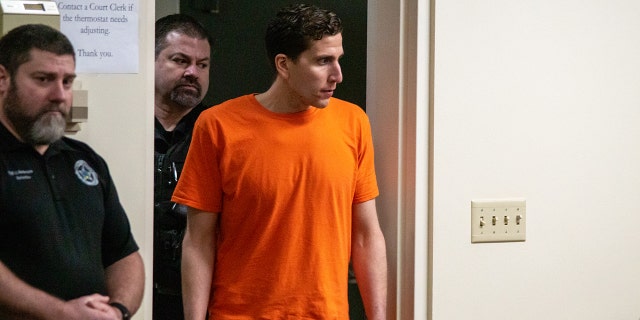 Rader said he has been following current events and high-profile crime stories from prison, including the Alex Murdaugh murder trial and the University of Idaho student stabbings and the arrest of suspect Bryan Kohberger.
CLICK HERE TO GET THE FOX NEWS APP
Kohberger, like Rader, studied criminal justice. As part of his master's degree in the field from DeSales University, Kohberger took classes under Dr. Katherine Ramsland, an expert on serial killers who has worked extensively with Rader.
"It appears to me serial killers and others follow criminal justice like some people follow sports and political issues," Rader told Fox News Digital. "There may be a fine line between [criminal justice] and extreme bad behavior. Someone ought to do a book on that."