Robert F. Kennedy Jr. sets launch date for Democratic primary campaign against President Biden
Robert F. Kennedy Jr. will join Marianne Williamson in launching long-shot Democratic primary challenges against President Biden
Environmental lawyer and anti-vaccine advocate Robert F. Kennedy, Jr. will officially launch a Democratic presidential primary challenge against President Biden later this month.
Kennedy, the son of the late senator, attorney general and presidential candidate Robert F. Kennedy and the nephew of the late President John F. Kennedy, will declare his candidacy for the White House at a campaign launch event in Boston, Massachusetts on April 19.
The announcement from his campaign on Thursday comes a day after Kennedy campaign representatives filed paperwork with the Federal Elections Commission to move the campaign forward.
Kennedy, who has faced criticism from fellow Democrats for his activism against the COVID-19 vaccine, sparked speculation about a potential White House run early last month by visiting New Hampshire, which for a century has held the first primary in the presidential nomination race.
BIDEN LANDS ANOTHER 2024 DEMOCRATIC PRESIDENTIAL PRIMARY CHALLENGER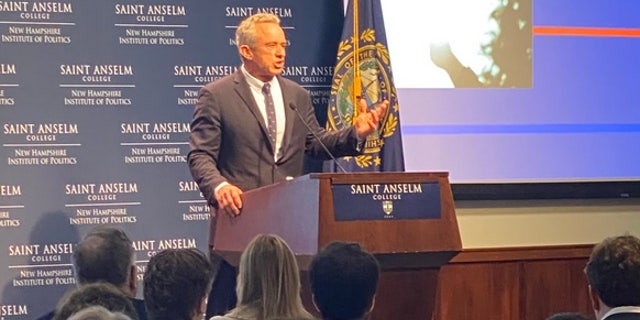 "I'm thinking about it, and I've passed the biggest hurdle, which is my wife has green lighted it," Kennedy said at an event at the New Hampshire Institute of Politics, which for more than two decades has been a must stop for actual or potential presidential contenders from both major parties.
Kennedy earlier this year took aim at Biden and Democratic National Committee over the decision to move the New Hampshire presidential primary out of its position as the first in the nation primary. New Hampsihre will now vote second in the DNC's calendar, along with Nevada, three days after South Carolina, under the DNC's new schedule.
2024 FRICTION: DEMOCRATS VOTE TO UPEND THEIR PRESIDENTIAL PRIMARY CALENDAR
Ahead of the DNC's final approval of the schedule in early February, Kennedy wrote an open letter to the committee, urging members to keep New Hampshire in the first spot because of the state's long history advocating for civil rights and election transparency.
The DNC changed the nominating calendar in an effort to reflect more diversity in the Democratic Party, but Kennedy said that New Hampshire already showcases the diversity in America. As a swing state, Kennedy said, New Hampshire's "four electoral votes could decide the 2024 election."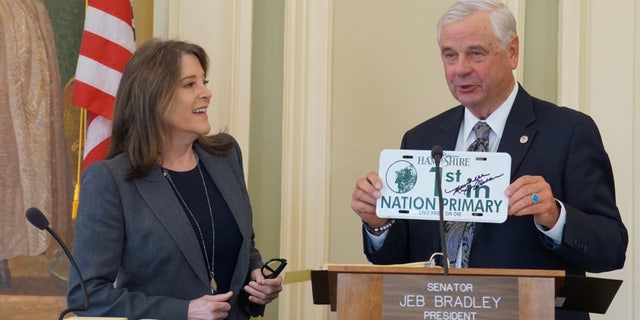 Kennedy will become the second nationally known Democrat to launch a longshot primary challenge against the president. Marianne Williamson, the best-selling author and spiritual adviser, last month launched her second straight campaign for Democratic presidential nomination, and has been campaigning in New Hampshire, South Carolina, and other early voting primary states.
Biden, whose approval ratings with all Americans remain in negative territory, has repeatedly said that he intends to seek a second term in the White House, but he has yet to make any formal announcements.
However, the president hinted towards a re-election campaign during a speech in early February to party leaders and activists at the DNC's winter meeting in Philadelphia, when he emphasized that "we're just getting started" and that "I intend to get… more done."