New York City police release new images in manhunt for suspect accused of firing at rookie officer
New York City police release pictures of suspect, offering $10,000 reward for public's help that leads to an arrest
More images have been released to the public in the search for a suspect who remains on the run Thursday after allegedly opening fire on a rookie New York City police officer.
Officials said that the shooting happened at around 3:30 p.m. in Jamaica, Queens, after a New York City bus driver flagged two police officers down and told them that there were two men involved in a dispute involving a bus seat. The officer, who is 22 years old, is in stable condition.
"He was where our communities tell us they want their officers to be. He was flagged down by a community member who needed help. He was taking police action then he was shot," NYPD Commissioner Keechant Sewell told the media as a $10,000 reward was announced for information leading to the unidentified suspect's arrest.
Officials said when the two officers responded, the suspect allegedly pushed them while exiting the bus and fled the scene, running north.
OHIO HIGH SCHOOL STUDENT CHARGED WITH ATTEMPTED MURDER AFTER ALLEGEDLY BRINGING GUN TO SCHOOL: POLICE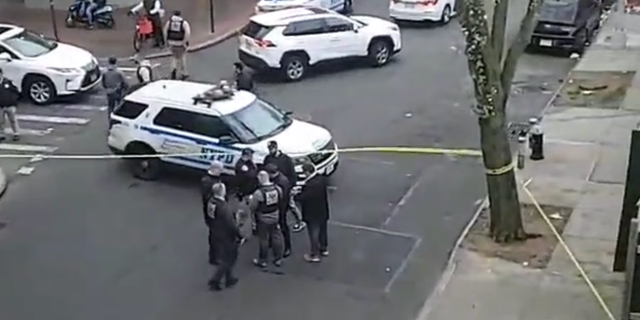 When one of the police officers caught up with the suspect, a brief struggle took place, followed by the suspect allegedly firing a shot which struck near the officer's right hip, officials said.
The other police officer on the scene fired his gun twice, but it's not known if the suspect was struck.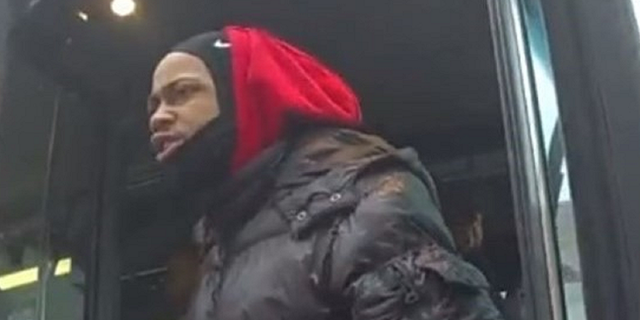 After the shooting, the suspect fled again into a parking garage and abandoned a black jacket, mask and sweatshirt he had been wearing, before surveillance footage captured him walking away from the area in a white shirt and black pants, NYPD Chief of Detectives James Essig told reporters Wednesday.
Eissig said two discharged shell casings consistent with police department ammunition were recovered at the scene of the shooting, along with 1 casing of undetermined caliber.
ILLINOIS POLICE ARREST FIVE CHICAGO-AREA HIGH SCHOOL STUDENTS AFTER LOCKDOWN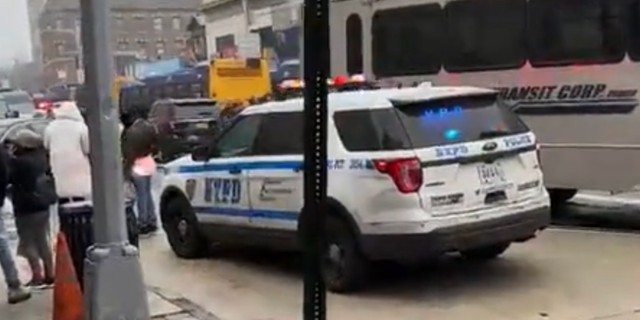 The officer who was injured was taken to Jamaica Hospital and is in stable condition.
The suspect, meanwhile, last was seen at 161st St. and Hillside Ave., according to Essig.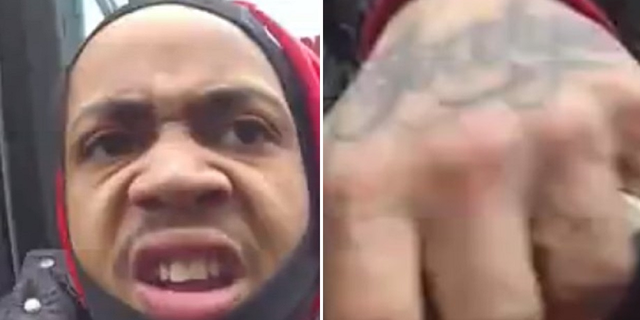 Sewell praised the wounded officer's partner, describing him as a fellow rookie who "did not hesitate to come to the aid of his fellow officer."
Police released a picture of the suspect, encouraging anyone with information to call 800-COPSHOT.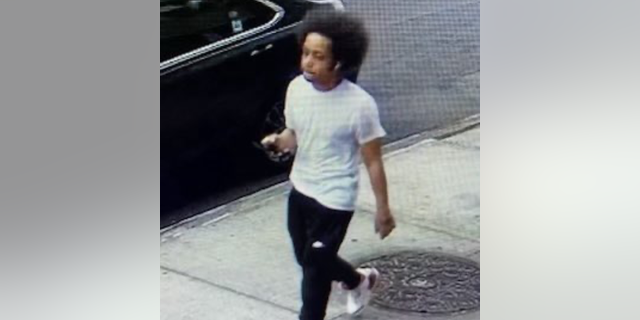 "While he was running from a police officer and shooting at police officers there were children along that shopping corridor," Police Benevolent Association of the City of New York President Pat Lynch said Wednesday. "There were people that were just going about their lives... they had no regard for those people."
The officer shot had only been a New York City police officer for three months, officials also said.