LSU's Angel Reese won't accept Jill Biden apology: 'We'll go to the Obamas'
Reese called Jill Biden's suggestion 'A JOKE'
LSU forward Angel Reese appeared to be burnt up about the suggestion first lady Jill Biden made about the possibility of inviting Iowa to the White House for its run to the national championship.
Usually, the White House celebration is reserved for the winners of championships, and even as a spokesperson for the first lady said Biden meant no respect toward the LSU team, Reese will not accept an apolojy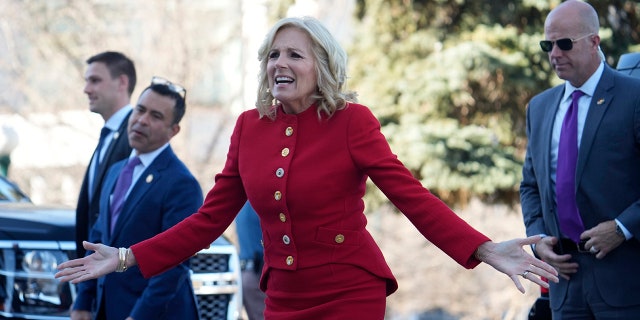 First lady Jill Biden greets lawmakers during a stop to attend a roundtable discussion on the federal workforce training program to help community college students earn certificates for entry-level jobs Monday, April 3, 2023, outside the State Capitol in Denver. (AP Photo/David Zalubowski)
"I'm not gonna lie to you, I don't accept the apology because of, you said what you said. ... I said what I said. And like, you can't go back on certain things that you say," Reese said Tuesday on the "Paper Route" podcast. "I mean, you like felt like they should've came because of sportsmanship, right? They can have that spotlight. We'll go to the Obamas, we'll see Michelle, we'll see Barack."
When asked whether the Tigers would visit the White House, Reese said, "We're gonna see. I don't know."
CHARLES BARKLEY CALLS THE CAITLIN CLARK, ANGEL REESE CONTROVERSY 'UNFORTUNATE'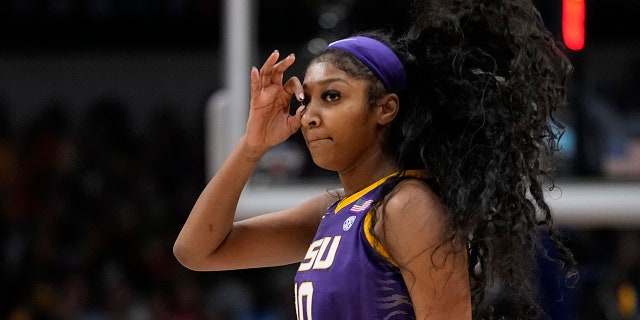 "I just know that if the roles were reversed, it wouldn't be the same. If we were to lose, we would not be getting invited to the White House," she added. "I remember she made a comment about [how] both teams should be invited because of sportsmanship. And I'm like, 'Are you saying that because of what I did?' Stuff like that, it bothers me because you are a woman at the end of the day. White, Black, it doesn't matter, you're a woman, you're supposed to be standing behind us before anything."
President Biden suggested Tuesday that only LSU and UConn would be invited to the White House.
The first lady said on Monday she would potentially ask the president to invite Iowa after the Hawkeyes' performance.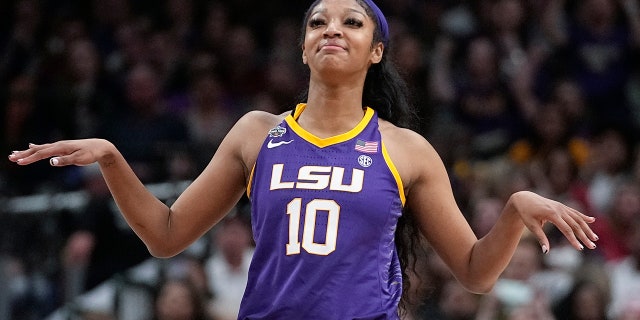 "I know we'll have the champions come to the White House, we always do. So, we hope LSU will come," Jill Biden said in Denver. "But, you know, I'm going to tell Joe I think Iowa should come, too, because they played such a good game."