Alvin Bragg should be disbarred, Atlanta prosecutor probing Trump a 'hack,' Levin says
Fulton County, Ga., District Attorney Fani Willis is investigating alleged election interference in Atlanta
New York County District Attorney Alvin Bragg and Fulton County, Ga., District Attorney Fani Willis – both of whom are criminally investigating former President Donald Trump – are worthy of scrutiny and disdain, Mark Levin told Fox News on Tuesday following Trump's indictment before the former.
Levin, who served as chief of staff to Reagan Attorney General Edwin Meese III, said the Democratic Party has been "hijacked by Marxist radicals" – pointing to Bragg and Willis as evidence of such.
While Bragg is investigating Trump for allegedly falsifying bookkeeping records with the purported goal to influence the 2016 election, Willis empaneled a grand jury to investigate Trump's phone call with Georgia officials wherein he told Secretary of State Bradford Raffensperger to "find" the quantity of votes needed for him to win the erstwhile red state.
Levin criticized Bragg for refusing to delineate the underlying crime in terms of the New York indictment – as the prosecutor told reporters he was not legally mandated to do so in the documentation – noting election violations would not be the purview of a local prosecutor in the first place.
BRAGG'S TIMELINE DOESN'T ADD UP: EX-PROSECUTOR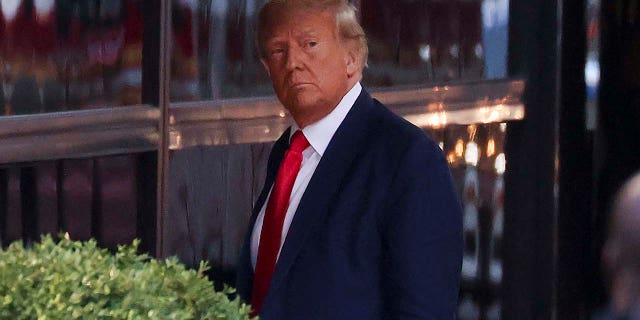 "Donald Trump is a historic figure or they wouldn't be doing this," he said. "There wouldn't have been a January 6 committee. There wouldn't have been a Mueller criminal investigation. There wouldn't have been two phony impeachments," he said.
Compounding those actions with the FBI raid on Mar-a-Lago and the five grand jury investigations sounds like something out of Communist China, Levin added.
"The Manhattan D.A. should be disbarred not only because of the way he campaigned – because you know what? This is crap that a pre-law student shouldn't even put in front of a damn judge."
He said Bragg, Willis and New York State Attorney General Tish James are all Democrats with the same radical goals.
"This party wants to change the Supreme Court. They want to change the Senate. They want to eliminate the filibuster rule, eliminate the Electoral College. They're attacking the First Amendment. They want to eliminate the Second Amendment. They're violating the Fourth and the Fifth Amendment. You know what this is? This is tyranny," he said of the leftist party writ-large.
BILL BARR: TRUMP AND I HAVE DIFFERENCES BUT PROSECUTION IS UNJUST TREATMENT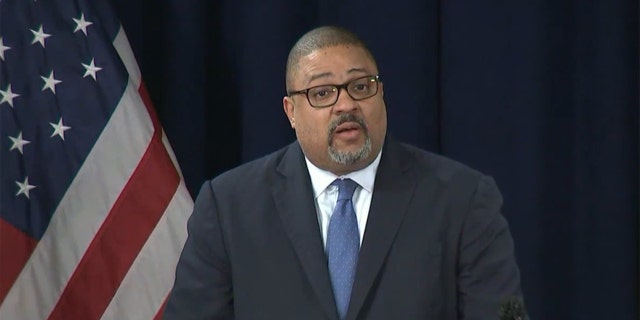 "Now Donald Trump has a historic figure. You'd think if he was Mitt Romney, they'd give a damn? No."
Levin traced Democrats continued focus on Trump to the fact he foiled "Barack Obama's third term" in the form of defeating Hillary Clinton.
"This D.A. in Fulton County – Atlanta – is another hack," he added of Willis. "The idea that a president picks up the phone and says something to the effect, 'find me some more votes' and you're going to say that that's a crime?"
Levin said such a comment is common in campaign politicking, wherein precinct workers and ward leaders has uttered such phrases with entirely legal and aboveboard intentions.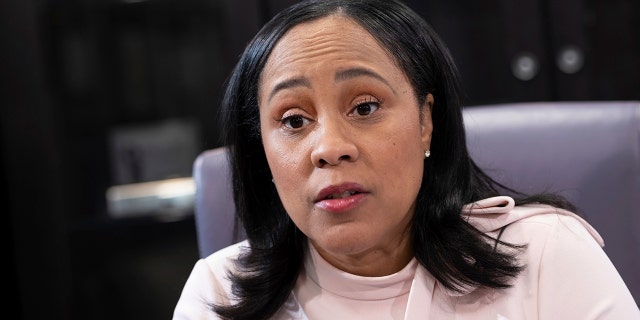 "I have no doubt that [Willis] has picked up the phone and said the same thing during her election. That's not a crime," he said.
"And this jerk in Washington, D.C., who they dragged back from The Hague, who has a horrendous record of overcharging -- He's bringing in service people and the Secret Service and all the rest over a documents matter at Mar-a-Lago?" he said – referring to special counsel Jack Smith.
Levin also said some prosecutors are trying to apply Confederate-era statutes to Trump in order to politically and legally take him down.
Levin warned Democrats are trying to destroy the GOP and the two-party system, and that they are trying to artificially choose the Republican nominee over the heads of the voters, by using the courts to achieve their ends.