Home invaders shot, sent running for their lives when armed resident opens fire
One suspect is still at large after a Pennsylvania homeowner opened fire on four men who broke into a home
An armed homeowner in Pennsylvania took on four home invasion suspects, opening fire on them and sending two to the hospital, local authorities say.
Four men broke into a Bethlehem Township house last Thursday at about 4 a.m. when three residents were home, according to the Northampton County District Attorney's Office. The suspects were identified as Millito Delgado, 45, Michael Matas, 29, Francis Ferrando, 23, and Anthony Santiago, 29.
One of the residents turned the tables on the men, opening fire on them, according to authorities. Matas was struck seven times in the back and was described by the DA's office as being in critical but stable condition. Ferrando was shot once in the leg.
ARMED ELDERLY MAN STEPS IN WHEN NEIGHBOR'S DELUSIONAL SON ATTACKS HER WITH SHOVEL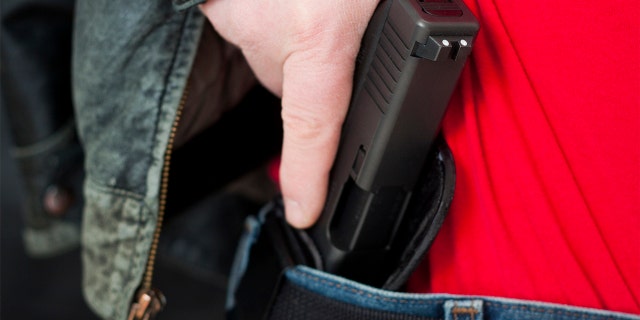 Matas, Ferrando and Delgado were taken into custody by the Bethlehem Township Police Department, while Santiago is still at large.
TEXAS HOMEOWNER TURNS THE TABLES ON BURGLAR WHO SHOT HIS DOG, LEAVES HIM 'YELLING FOR HELP'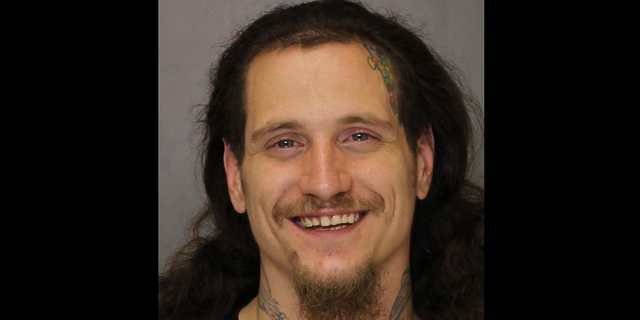 All four individuals have been charged with three counts of robbery with attempted serious bodily injury, two counts of possessing an instrument of crime, burglary, simple assault, and related charges, according to the DA's press release, which was provided to Fox News Digital.
SUSPECTED TEXAS HOME INVADER IMPERSONATING COP INADVERTENTLY SHOOTS ACCOMPLICE, MEETS OWN DEATH: AUTHORITIES
"This was first-rate work by the Bethlehem Township Police Department. I want to thank Chief Gregory Gottschall and his officers for their immediate response and attention to detail in this case. Although there is still much to do, I am confident no stone will be unturned in our effort to apprehend the fourth male," Northampton County District Attorney Terry Houck said.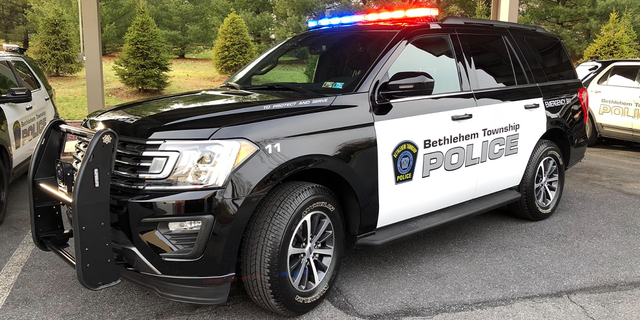 Santiago currently has a warrant out for his arrest, and the Bethlehem Township Police Department is calling on members of the public to come forward with any details on the case and his whereabouts. The DA's office said there is no danger to the public.
"Don't approach this guy, leave it to the police," Houck told Lehigh Valley Live.
The resident who opened fire on the men has not been identified, and the investigation into the matter is ongoing.