Biden campaign announcement makes no mention of any bills he signed
Biden's campaign announcement did, however, hit 'MAGA extremists' across the country
On Tuesday morning, Biden's campaign released his three-minute announcement video, which begins with footage from the Jan. 6 U.S. Capitol protest. It hits "MAGA extremists" across the country, who he says are "cutting Social Security," "dictating what health care decisions women can make," and "banning books."
It also reiterates his 2020 campaign message of fighting for the "soul of our nation," uniting the country, and defending the middle class.
BIDEN, HARRIS OFFICIALLY ANNOUNCE THEIR 2O24 RE-ELECTION CAMPAIGN
"This is not a time to be complacent," Biden says in the video. "That's why I'm running for re-election. Because I know America. I know we are good and decent people."
"And I know we are still a country that believes in honesty and respect and treating each other with dignity," he adds. "That we're a nation where we give hate no safe harbor. And we believe that everyone is equal and that everyone should be given a fair shot to succeed in this country."
Conspicuously left unmentioned throughout the announcement is Biden's signature legislative win, the Inflation Reduction Act, which is the Democrats' $739 billion climate and tax bill that enables the federal government to distribute more than $350 billion of loans and grants nationwide to green energy projects.
HUGE MAJORITY OF AMERICANS OPPOSE BIDEN RUNNING AGAIN, CITING ONE 'MAJOR' FACTOR: POLL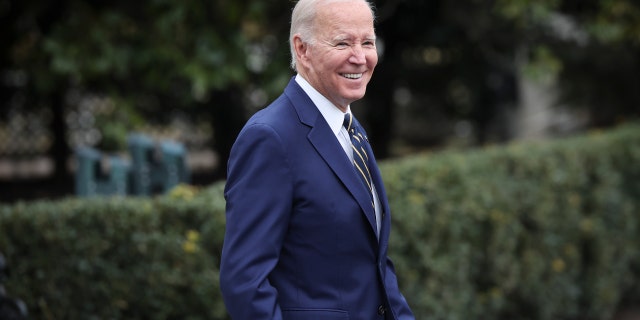 Biden's campaign also chose to leave out the $1.9 trillion American Rescue Plan during the COVID-19 pandemic, which economists warned would worsen the United States' economic outlook.
The announcement also did not mention his gun safety bill following the Uvalde, Texas, shootings, which Biden said didn't achieve everything he'd like and gun control activists panned as not going far enough.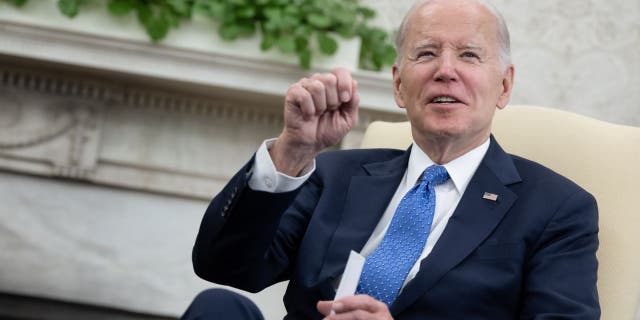 Meanwhile, Biden's campaign website does not currently have an "about" or "issues" section listing his accomplishments or agenda. Instead, it just contains donation and volunteer sections.
Biden enters the 2024 presidential election vastly unpopular among Americans. His approval rating hovers around 42%, according to FiveThirtyEight.