Federal judge strikes down Minnesota law banning 18-20-year-olds from obtaining gun permits
A judge in Minnesota ruled that a state law prohibiting adults under 21 from carrying firearms in public was unconstitutional
A federal judge on Friday struck down a Minnesota law that prohibits adults age 18-20 from obtaining permits to carry handguns in public.
Assisted by gun-rights advocacy groups, three individuals who were under 21 challenged a 2003 state law that enacted an age requirement to apply for a permit to carry a pistol. They argued that the law unconstitutionally prohibited young adults from exercising their Second Amendment right to bear arms.
In a 50-page ruling, U.S. District Court Judge Kathleen Menendez agreed. Relying on the Supreme Court's 2022 decision in New York State Rifle & Pistol Ass'n v. Bruen, the judge concluded that Minnesota's law was unconstitutional and blocked the state from enforcing it.
"Based on a careful review of the record, the court finds that defendants have failed to identify analogous regulations that show a historical tradition in America of depriving 18- to 20-year-olds the right to publicly carry a handgun for self-defense," Menendez wrote. "As a result, the age requirement prohibiting persons between the ages of 18 and 20 from obtaining such a permit to carry violates the Second Amendment."
FLORIDA LAWMAKERS SEND DESANTIS 'MOMENTOUS' BILL THAT WOULD MAKE MAJORITY OF US STATES 'CONSTITUTIONAL CARRY'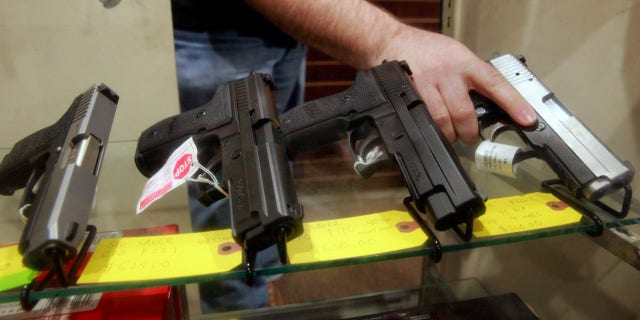 The judge indicated that her ruling was supported by the Supreme Court, which established a new legal test in Bruen to evaluate laws regulating firearm possession. The Supreme Court majority held that the government must demonstrate that a firearm regulation "is consistent with the Nation's historical tradition of firearm regulation" for it to pass constitutional muster.
The practical effect of the Supreme Court's ruling, Menendez wrote, is that courts are not permitted to weigh the state's policy concerns nor consider "the wisdom behind enacting a 21-year-old requirement for publicly carrying a handgun."
"Given the relative dearth of firearms regulation from the most relevant period where that lens is aimed, the endeavor of applying Bruen seems likely to lead, generally, to more guns in the hands of more people, not just young adults," Menendez noted.
"Some Minnesotans are surely fine with that result," the judge continued. "Others may wonder what public safety measures are left to be achieved through the political process where guns are concerned. But Bruen makes it clear that today's policy considerations play no role in an analytical framework that begins and ends more than 200 years ago."
GOP CONGRESSMAN SHOUTED DOWN BY NEW YORK DEMOCRAT ON GUN CONTROL CLAPS BACK WITH FACTS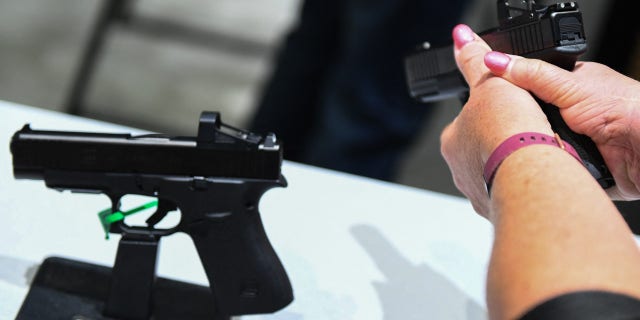 Menendez's ruling enables adults under 21 to obtain a license to carry a handgun in public in Minnesota, provided they meet all the other requirements of the law, including showing proof they received training, passing a background check, and having no criminal history or serious mental health problems.
Bryan Stawser, chair of the Minnesota Gun Owners Caucus, cheered the decision as "a resounding victory for 18-20-year-old adults who wish to exercise their constitutional right to bear arms."
"This decision should serve as a warning to anti-gun politicians in Minnesota that the Minnesota Gun Owners Caucus and its allies will not hesitate to take legal actions against unconstitutional infringements on the Second Amendment rights of Minnesotans," added Rob Doar, the group's Senior Vice President & Political Director.
Following the ruling, Minnesota Attorney General Keith Ellison filed an emergency motion for a stay so that Minnesota can file an appeal of the court's decision, or alternatively, have "a stay for 60 days to allow for its orderly implementation."
RESIDENTS IN NORTH CAROLINA NO LONGER NEED PERMITS TO BUY HANDGUNS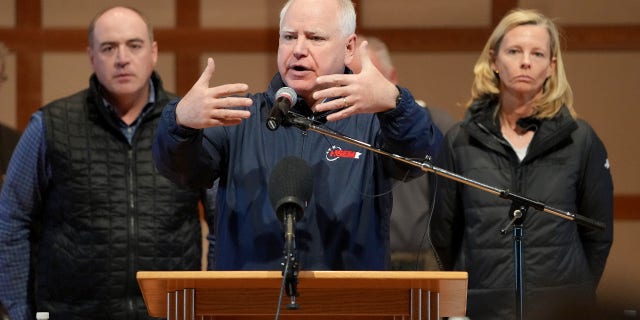 The attorney general argued that if the court's decision were to be overturned on appeal, "there would be innumerable young people with guns, whose permits were no longer valid. Minnesota's interest merges with that of the public," Ellison wrote in the motion.
Ellison's filing opens the door for Minnesota to appeal the district court's decision all the way up to the U.S. Supreme Court.
The court's decision comes as Democratic Gov. Tim Walz has vowed to pass new gun control measures this year. Following the school shooting in Nashville, Tennessee, on Monday, Walz pressured lawmakers to pass expanded background checks and a red flag law.