Federal judge declines to block Illinois gun law, calls 'assault' rifles 'particularly dangerous'
US District Judge Lindsay Jenkins says the government's interest in protecting the public from 'dangerous' weapons outweighs gun owner's Second Amendment rights claims
A federal judge in Chicago has declined to block enforcement of Illinois' strict "assault weapons" ban, denying a request from a gun owner who argued the law was unconstitutional.
U.S. District Judge Lindsay Jenkins said that the gun control laws are consistent with the United States' historical tradition of firearm regulation, and that the gun owner was unlikely to show they are unconstitutional. She also said that the government has a prevailing interest in protecting the public from "dangerous" weapons that is not outweighed by the Second Amendment's protection of the right to keep and bear arms.
This lawsuit is one of several ongoing challenges to the Illinois gun control law enacted in January. Gov. J.B. Pritzker signed the law in response to a shooting at the Highland Park Fourth of July parade that left seven victims dead and more than 48 others injured.
The ban includes penalties for anyone who "Carries or possesses… Manufactures, sells, delivers, imports, or purchases any assault weapon or .50 caliber rifle." Anyone who legally possessed such a weapon was required to register it with state police.
ILLINOIS ASSAULT WEAPONS BAN STILL IN EFFECT AFTER APPEALS COURT DENIES INJUNCTION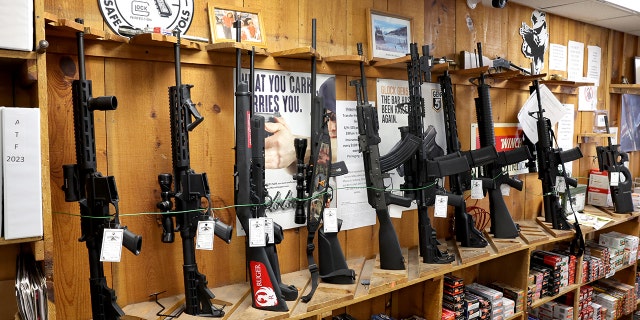 Anyone who "sells, manufactures, delivers, imports, possesses, or purchases any assault weapon attachment or .50 caliber cartridge"could face statutory penalties. The law also bans any kit or tools used to increase the rate of fire of a semiautomatic firearm and caps the purchase of certain magazines for several common weapons.
Javier Herrera, a Chicago emergency room doctor who volunteers as a medic for the local Special Weapons and Tactics (SWAT) team, is suing Illinois Attorney General Kwame Raoul and Cook County officials to overturn the statewide "assault weapons" ban and similar local laws. Herrera, who owns several restricted guns, argues the laws violate his rights under the Second and 14th Amendments, interfere with his ability to train with the SWAT team, and that the large-capacity magazine ban makes certain guns he owns inoperable.
He asked the U.S. District Court for the Northern District of Illinois to issue a temporary restraining order and preliminary injunction blocking enforcement of the bans.
In a 31-page opinion, Jenkins explained why the court will not do so.
GUN RIGHTS GROUP FILES LAWSUIT OVER ILLINOIS ASSAULT WEAPONS BAN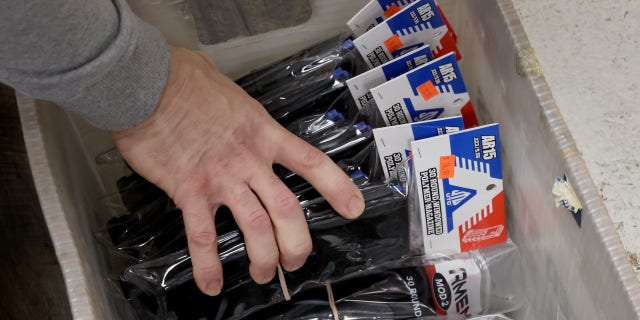 "The challenged restrictions on semiautomatic weapons and large-capacity magazines … are consistent with 'the Nation's historical tradition of firearm regulation,' namely the history and tradition of regulating particularly 'dangerous' weapons," the judge wrote, referencing the U.S. Supreme Court's decision in New York State Rifle & Pistol Association, Inc. v. Bruen.
Jenkins found that Illinois "responded to 'dramatic technological changes' and 'unprecedented societal concerns' of increasing mass shootings by regulating the sale of weapons and magazines used to perpetrate them."
"This is well in line with earlier laws regulating carry and progressing to restrictions on sale and possession, in and out the home," the judge found.
Jenkins' opinion echoed analysis by U.S. District Judge Virginia Kendall, who also declined to issue an injunction against the "assault weapons" ban in a similar but separate lawsuit brought by Robert Bevis, a firearms store owner in Naperville.
ILLINOIS SHERIFFS, LAWMAKERS REFUSE TO ENFORCE GOV'S ASSAULT WEAPONS BAN: 'IN DANGER OF LOSING OUR COUNTRY'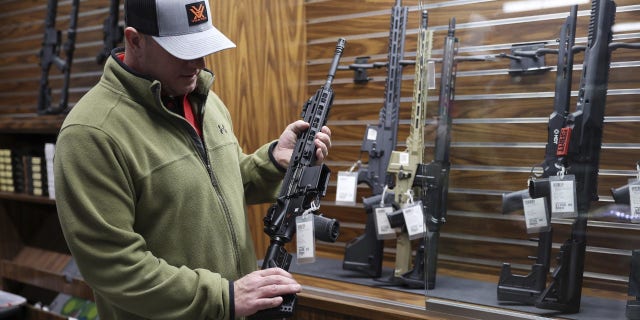 To conclude that "assault weapons and large-capacity magazines fall under this category" of "highly dangerous arms," both courts relied on evidence including the injuries such weapons cause, their use in mass shootings and other gun crimes, and studies that have shown large-capacity magazines lead to an increased number of fatalities in mass shooting incidents.
Jenkins also found that Herrera is unlikely to win his case against Illinois' registration requirement, finding that colonial-era "muster" laws and other firearms taxes and regulations demonstrate a "continuing tradition of state and national registration requirements."
"This Court, like the Bevis Court, finds that the challenged laws 'protect public safety by removing particularly dangerous weapons from circulation' which would be 'injured by the grant of injunctive relief,'" Jenkins concluded. "For these reasons, Herrera's motion for a temporary restraining order and preliminary injunction is denied."
Herrera's attorneys have filed documents indicating they will appeal to the Seventh Circuit Court of Appeals.
The appeals court previously considered the Bevis case, deciding to uphold the lower court decision that found the "assault weapons" ban to be "constitutionally sound."
A third federal case challenging the gun control law is proceeding in the Southern District of Illinois. And there is also a state case being heard by the Illinois Supreme Court that argues the "assault weapons" ban violates the Illinois State Constitution.