'El Chapo' ally extradited to the U.S. to face international drug trafficking and firearms charges
Jorge Ivan Gastelum Avila was an assassin for the Sinaloa cartel, Joaquín "El Chapo" Guzmán's drug trafficking organization, the Justice Department said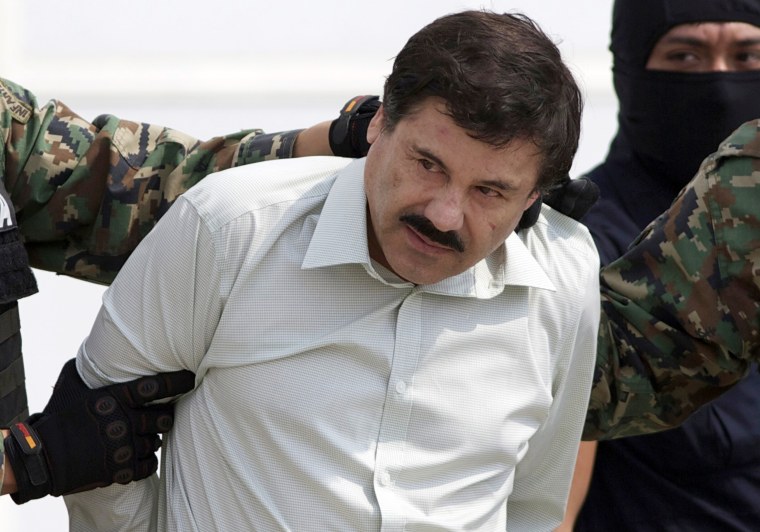 .
WASHINGTON — A top member of the powerful Mexican drug cartel formerly led by notorious kingpin Joaquín "El Chapo" Guzmán is facing international drug trafficking and firearms charges after being extradited to the U.S., the Justice Department said on Tuesday.
Describing Jorge Ivan Gastelum Avila as a Sinaloa cartel assassin and "plaza boss" in Mexico from 2009 to 2016, the department said he had supervised at least 200 armed men and conspired to distribute cocaine to the U.S.
Mexican authorities captured Gastelum, also known as Cholo Ivan, and Guzman in 2016, the department said in a statement. Gastelum remained detained in Mexico until his extradition to the U.S. on April 1, the department said.
Gastelum, 42, made an initial appearance in the U.S. District Court for the District of Columbia on Monday, facing drug and fire arms charges, the department said.
He faces a maximum penalty of life in prison for the drug conspiracy charge and a mandatory consecutive sentence of 30 years for the firearms offense, it added.
Guzman, 65, was convicted in New York in 2019 of trafficking billions of dollars of drugs to the U.S. and conspiring to murder enemies. He has been serving a life sentence at Colorado's Supermax, the most secure U.S. federal prison.