Cornell rejects student group's push to add 'trigger warnings' before class discussions: 'Academic freedom'
'Sexual assault, domestic violence, self-harm, suicide, child abuse, racial violence, transphobic violence' were among the 'traumatic' topics listed
Cornell University rejected a Student Assembly resolution to preface sensitive class discussions with "trigger warnings."
The group urged university officials to require faculty to warn students ahead of discussing certain "graphic traumatic" content that could trigger onset of Post-Traumatic Stress Disorder (PTSD) symptoms in some.
"We cannot accept this resolution, as the actions it recommends would infringe on our core commitment to academic freedom and freedom of inquiry, and are at odds with the goals of a Cornell education," university President Martha E. Pollack and provost Michael I. Kotlikoff wrote in a joint response to the resolution on Monday.
'GONE WITH THE WIND' PUBLISHER ADDS TRIGGER WARNINGS TO LATEST EDITION, WARNS OF 'RACIST' DEPICTIONS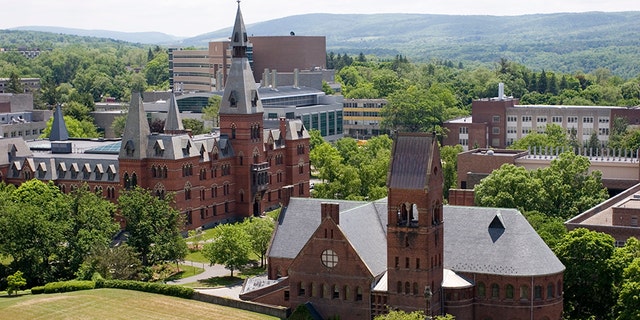 "Academic freedom, which is a fundamental principle in higher education, establishes the right of faculty members to determine what they teach in their classrooms and how they teach it, provided that they behave in a manner consistent with professional ethics and competence, and do not introduce controversial matters unrelated to the subject of their course," they continued. "And freedom of inquiry establishes the right of students, researchers, and scholars to select a course of study and research without censure or undue interference."
The statement elaborated, noting that such a policy would conflict with faculty's "fundamental right" to "determine what and how to teach" and would prevent instructors from adding content that could potentially be viewed as upsetting during the semester.
BILL MAHER RAILS AGAINST TRIGGER WARNINGS IN COLLEGES, ENTERTAINMENT: 'HOW WEAK MY COUNTRY HAS BECOME'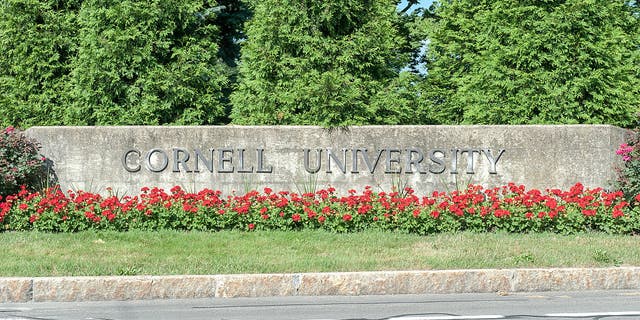 Foundation for Individual Rights and Expression (FIRE), a civil liberties non-profit focusing on freedom of expression and academic freedom, wrote President Pollack last Wednesday, urging the campus not to implement the Student Assembly's recommendation to mandate trigger warnings for allegedly "traumatic" content inside the classroom.
"Were Cornell to impose such a policy, it would not only violate the university's clear commitments to open inquiry, but also constitute a gross infringement of faculty members' academic freedom to discuss pedagogically relevant material in class in the manner of their choosing," the letter read in part.
BRITISH UNIVERSITIES PUTTING 'TRIGGER WARNINGS' ON SHAKESPEARE, GREEK TRAGEDIES FOR BEING TOO DARK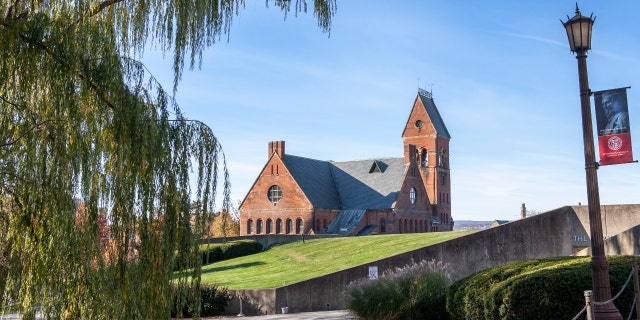 The Student Assembly's resolution listed "sexual assault, domestic violence, self-harm, suicide, child abuse, racial violence, transphobic violence, homophobic harassment, etc." among the topics deemed potentially traumatic.
The assembly argued in its resolution that enacting such trigger warnings would not infringe upon academic freedom and would instead afford students opportunities to prepare themselves for difficult discussions so they can engage in a "rational and calm manner."
"Doing so makes the discussion of sensitive academic topics more predictable, therefore balancing the academic freedom of instructors to teach with the needs of the student body," the resolution later read.
The resolution additionally requested that university faculty "refrain from penalizing" students who opt-out of sensitive topic discussions, but the president and provost rejected the notion, writing, "Learning to engage with difficult and challenging ideas is a core part of a university education: essential to our students' intellectual growth, and to their future ability to lead and thrive in a diverse society."