Marjorie Taylor Greene praises '60 Minutes' in notable media shift: 'Maybe I'm falling in love with the press'
Greene says, 'I turned a corner sometime last year. It took time'
Rep. Marjorie Taylor Greene, R-Ga., touted a new positive relationship with the media after her "60 Minutes" interview this past weekend that enraged some liberal critics.
Greene, one of former President Donald Trump's biggest supporters in Congress who once echoed his condemnation of mainstream media as "fake news," told Semafor that her interview went well and signaled a new, happier relationship with the Fourth Estate she had long savaged as fake news.
She even praised host Lesley Stahl, calling her a "legendary icon" on Twitter after filming the interview.
MARJORIE TAYLOR GREENE STUNS '60 MINUTES' HOST LESLEY STAHL WITH 'PEDOPHILES' ATTACK ON DEMOCRATS: 'WOW'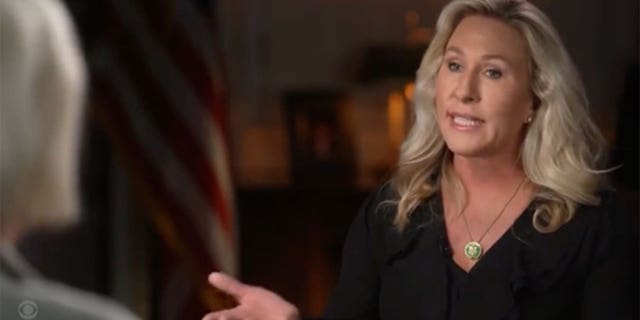 The Republican firebrand told Semafor that she expected the appearance to be a "hit job," but she claimed "it was pretty good" after sitting down with Stahl.
"It wasn't bad," she said, adding, "I thought it was pretty good. And I've gotten nonstop text messages from, golly, so many people in my district and my family and my friends."
The mere decision to platform Greene in the first place was a point of contention in the press before her appearance. In the interview, Greene and Stahl clashed over such topics as the debt ceiling, her labeling of Democrats as "pedophiles," Ukraine and more. It also discussed her childhood, business past and her love of weightlifting.
While some media voices critical of Greene praised the interview, other left-wing voices fumed that a dangerous Republican in their view had been mainstreamed and allowed to make controversial remarks unchecked. CNN's Oliver Darcy complained Stahl had failed to "meet the moment" in his media newsletter, and liberal ex-CNN reporter John Harwood tweeted it was "garbage." MSNBC's Mehdi Hasan wrote, "Kill me now" in response to Greene's profile, and "The View" co-host Sunny Hostin said she was "very frustrated."
Greene called her appearance an "honor" and said she is "definitely open to more mainstream media interviews."
The outlet noted the congresswoman's insistence that "her latest turn is not part of some broader scheme or master plan. She's just had a change of heart."
LESLEY STAHL'S INFAMOUS '60 MINUTES' TRUMP INTERVIEW RESURFACES AFTER DURHAM FILING SUPPORTS SPYING CLAIM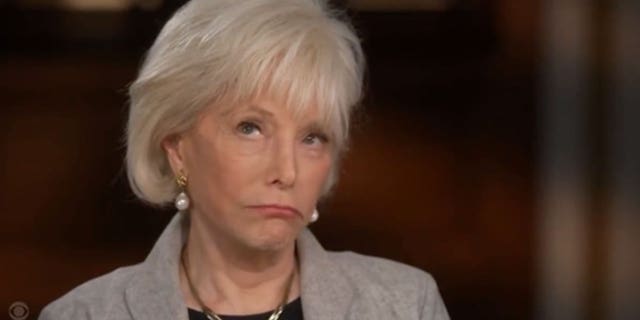 "Her mood towards the press has mellowed as her influence has grown. She cites a number of factors that contributed to the change," Semafor reported.
Greene revealed to Stahl she no longer uses the term "fake news," and told the outlet that she'd had a "shift in my thinking" about her relationship with journalists.
Semafor noted her close relationship with conservative media figure Brian Glenn, with Greene quipping perhaps she was "falling in love with the press" as she learns more about its work.
"He's from the industry, so he is a great resource," she said. "He's explained a lot, like how things work and yeah, it's great. So maybe I'm falling in love with the press."
Greene noted that meeting Wikileaks founder and journalist Julian Assange's father and brother made her more sympathetic to the press. Thinking about the prosecution against Assange by the U.S. government for his work, Greene said, "That weighed heavy on me and I thought, 'Gosh, what kind of country are we going to become if the press can't tell the truth?'"
She also claimed that her communications director has coordinated more interviews with her and media members recently, which included a bus tour of her district with high-profile journalists.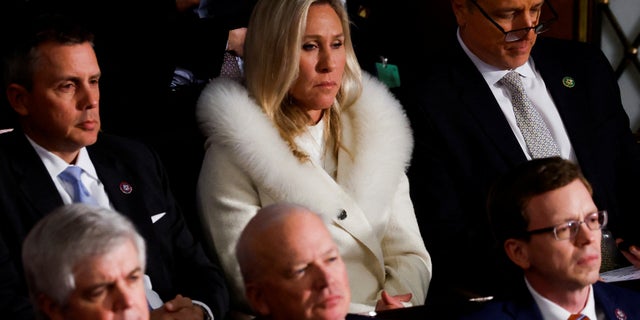 Notably, the Trump ally also advised Florida Gov. Ron DeSantis, R-Fla., a potential rival to the former president in 2024, to be more open to the press.
"I think journalism is really important," she said. "And I think our First Amendment and freedom of the press is something that we have to protect and we also have to respect it. So if I could give him advice, I would say: Talk to all the press."