Christy Bautista murder: Washington, DC, suspect smoked cigarette after hotel room stabbing, police say
At time of his arrest, George Sydnor Jr considered a fugitive for failure to appear in court
George Sydnor Jr. smoked a cigarette in Christy Bautista's Washington, D.C., hotel room after allegedly stabbing her to death on March 31, according to district court documents.
Bautista, 31, had reportedly been in D.C. for a concert and was staying at a boutique hotel in Ivy City – an up-and-coming neighborhood in northeast D.C. with trendy bars, a Target and an organic grocery store – when Sydnor, 43, allegedly walked into her room and stabbed her 30 times.
"The first officer to the door noticed a male voice coming from inside of the room. … An officer shined his flashlight through the window, which had the blinds only partially drawn up," an affidavit states. "The officer observed a male near the door with visible blood on his hand. The officer was also able to observe the male walk to the second bed in the room and grab cigarettes from a black jacket."
After Metropolitan Police Department (MPD) officers retrieved a key to enter hotel room 116, they observed Bautista lying on the ground "covered in blood with multiple apparent stab wounds" while the suspect stood in front of the window trying to light a cigarette. Police arrested Sydnor without incident, the affidavit states.
VIRGINIA WOMAN CHRISTY BAUTISTA STABBED TO DEATH WHILE VISITING WASHINGTON, DC, FOR CONCERT: REPORT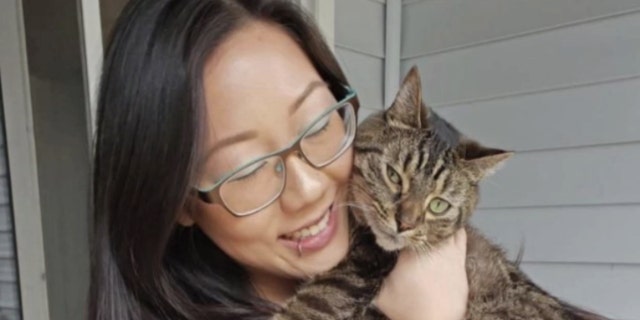 The D.C. Medical Examiner's Office later determined that Bautista had about 30 stab wounds, the majority of which were to her back and deep. She also had stab wounds on her torso and two on her head. Another stab wound to her neck punctured her spinal column, possibly causing paralysis.
RAND PAUL STAFFER SUFFERED 'DEEP KNIFE WOUND' TO HEAD, REQUIRED SURGERY AFTER DC ATTACK, UNCLE SAYS
Authorities took Sydnor to a hospital to treat lacerations on his hands. They do not believe the suspect and Bautista, who lived in Virginia, knew each other.
Police told Fox5DC that Sydnor is homeless. At the time of his arrest, he was considered a fugitive for failure to appear at a hearing for a larceny case out of Prince George's County, Maryland. He had been released from prison in January after pleading guilty to an attempted robbery charge in D.C., according to court documents.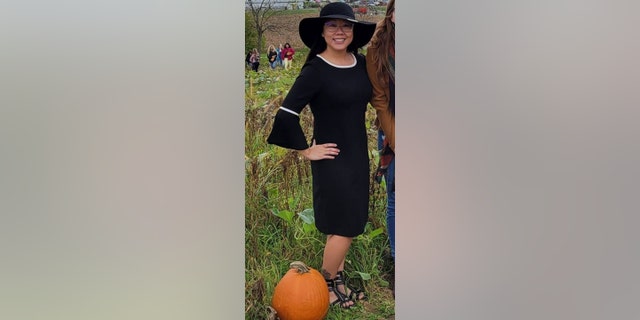 Security footage from March 31 reviewed by MPD apparently shows Bautista arriving at the hotel in her vehicle and checking in around 5:56 p.m. Less than an hour later, around 6:45, Sydnor can be seen riding a red bicycle into the hotel parking lot, looking around, and then getting off his bike. He then stops in front of Bautista's room, listens at her door, and enters without knocking or making his "presence known," the affidavit states.
RAND PAUL SPEAKS OUT FOLLOWING ATTACK ON STAFFER IN DC
Bautista can be heard yelling, "Help! Help!" in the footage, and police arrive less than 10 minutes later.
A 911 caller observed "a female open the front door" of room 116. She "appeared to be visibly in distress, and was yelling for help" when a Black male "then pulled the female back into the room and closed the door."
Investigators noted that Bautista had long, dark hair consistent with hair found on Sydnor's person.
A GoFundMe created for Bautista's funeral costs describes her as "a shining light that lifted up everyone's spirits around her."
"She encouraged people to do things they were afraid of and cheered them on. She showed them what true strength was through her courageous actions. She would remember one small, random thing you said and find any way to help. Her life was ended way too short by a cruel act of violence that she did not deserve," the GoFundMe description says.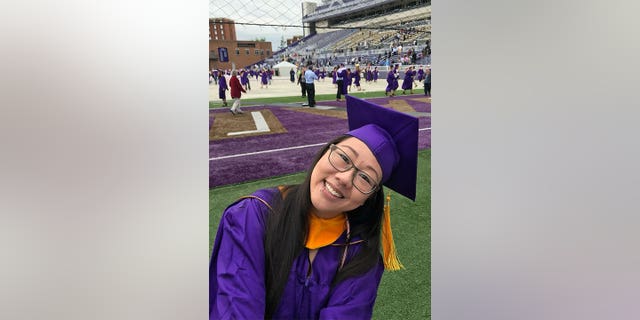 Officials charged Sydnor with first-degree murder, and he pleaded not guilty on Monday.
The 43-year-old murder suspect has a lengthy criminal history dating back to the early 2000s.
His preliminary hearing i