China fumes as Biden plots to starve it of AI investment: 'Sci-tech bullying'
China said Biden's plan shows US is pursuing 'selfish interests
China is outraged at the Biden administration's plan to steer investment in artificial intelligence away from China and toward other countries, warning that it may take steps to counteract what it calls U.S. "bullying" in the tech sector.
The administration for months has hinted that it is developing an executive order aimed at keeping AI and other technology-related investments, such as semiconductors and quantum computing, out of China in order to help the U.S. maintain its competitive edge. Several reports say the administration may be looking to launch the initiative at a mid-May meeting of the Group of Seven nations in Japan.
But in a briefing last week, a spokesperson for China's Ministry of Foreign Affairs said China is "firmly opposed" to this idea and accused the U.S. of pursuing "selfish interests" using "economic coercion."
AI PAUSE CEDES POWER TO CHINA, HARMS DEVELOPMENT OF 'DEMOCRATIC' AI, EXPERTS WARN SENATE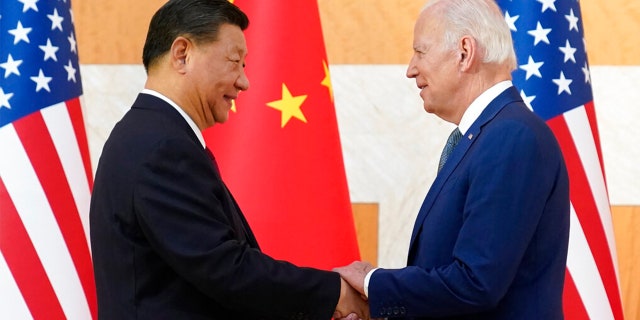 "The true intention of the U.S. is to take away the right to development from China and maintain U.S. supremacy for its selfish interests," he said. "Such blatant act of economic coercion and sci-tech bullying is against the principles of market economy and fair competition, undermines the international economic and trading order, disrupts and destabilizes global industrial and supply chains and hurts the interests of the whole world."
He warned that China would "firmly safeguard our rights and interests" on this issue but did not say how. The spokesperson also accused the U.S. of using trade as a "tool and weapon in the name of national security."
The White House on Monday declined to comment on how the executive order would work or whether it will be ready for the G7 meeting in Japan. The White House also declined to respond to China's accusatory comments.
ALTERNATIVE INVENTOR? BIDEN AMIN OPENS DOOR TO NON-HUMAN, AI PATENT HOLDERS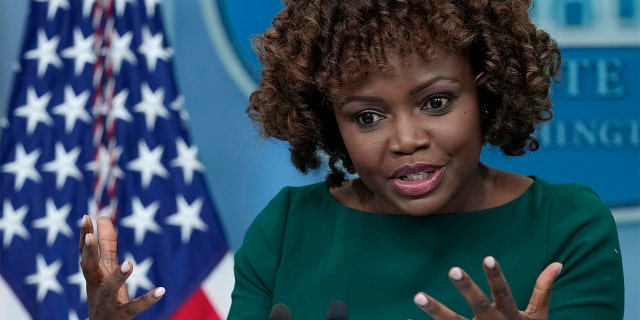 But it's clear that any effort by G7 nations to discourage high-tech investment in China would raise tensions even further between President Joe Biden and Chinese President Xi Jinping. Several U.S. policymakers are openly predicting that a Chinese invasion of Taiwan will happen soon, which has both Republicans and Democrats in Congress worried about keeping the U.S. military on pace with China's and being in a position to assist in the defense of Taiwan.
And earlier this year, the U.S. shot down a surveillance balloon in U.S. airspace that China continues to insist was a non-government-owned craft for taking weather data.
The Biden administration has been talking about a way to keep AI and other tech investment out of China, but those tensions and others have delayed its introduction for months.
BIDEN MAY REGULATE AI FOR 'DISINFORMATION,' 'DISCRIMINATORY OUTCOMES'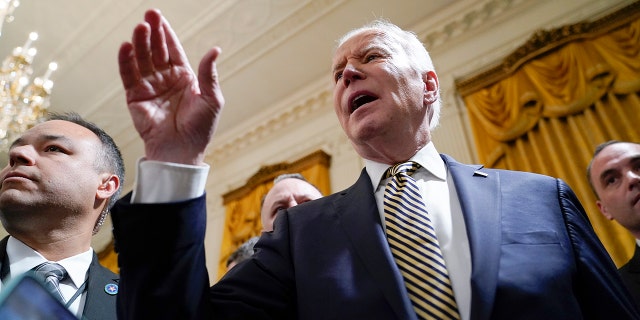 On the issue of AI, many experts are increasingly worried that China may advance an AI system that exhibits core values of the Communist Chinese Party – for example, an AI chat program that avoids spitting out answers that criticize the party. Technology experts said in a Senate hearing last week that a "democratic" AI standard is the preferred outcome.
"China has already said that these generative models must display socialist characteristics," said Shyam Sankar, chief technology officer and executive vice president of Palantir. "It must not enable the overthrow of the state. These sorts of constraints that are being baked in, to the extent that that becomes the standard AI for the world, is highly problematic."