Burnout fears grow as overseas Army deployments match highs not seen since War on Terror: report
There are currently about 120,000 Army personnel deployed abroad
Army personnel are facing an operational tempo similar or worse to what they faced during the height of the War on Terror, raising fears of burnout as the branch continues to battle recruiting woes.
"We're as high or higher with the [operations tempo]," Sgt. Major of the Army Michael Grinston told Military.com of the current operational tempo compared to the War on Terror in a report Monday.
Grinston's comments come as the Army has about 120,000 soldiers deployed abroad, according to data compiled by Military.com, a number that is comparable to those seen during the peak of fighting in Iraq and Afghanistan.
STUDY FINDS OUT-OF-SHAPE RECRUITS COST ARMY MILLIONS AS BRANCH BATTLES RECRUITING CRISIS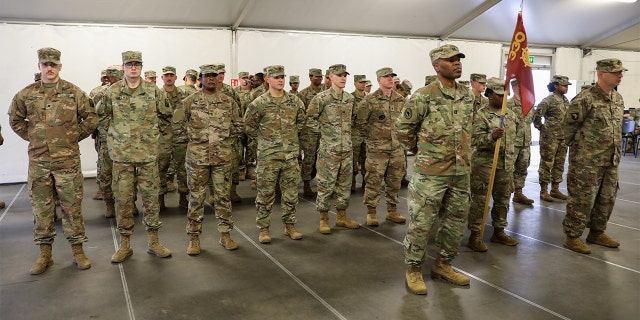 According to congressional data, the entire Department of Defense, which accounts for all branches of the military, had 187,900 troops in Afghanistan and Iraq during the peak year of 2008, a number that quickly began to fall as the war in Iraq started to draw to a close.
But the Army was also about 70,000 soldiers larger during that peak than it is now, with the extra burden falling on a smaller force and straining military families.
"The average citizen doesn't know how stressful this is on our families. I think it has been an incredible strain on our soldiers and our families," Grinston said. "We have a 100% obligation to be ready for the worst-case scenario, so we have to go to the CTC [combat training center]. The American people would never forgive us if we sent soldiers to Europe that weren't as trained as the best we could get."
While there are no active large-scale conflicts for the Army to fight, the branch is still tasked to continue training for future wars and deter threats from potential aggressors. That deterrence mission became even more daunting following Russia's invasion of Ukraine last year, with thousands of U.S. soldiers deployed to Europe in a bid to prevent any further encroachment by Russian President Vladimir Putin.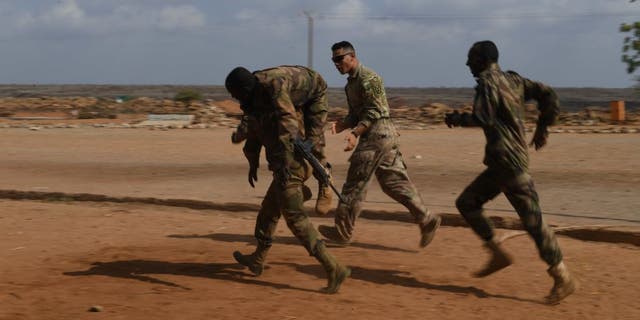 ARMY EXPANDS PROGRAM FOR RECRUITS WHO DON'T MEET WEIGHT, TEST REQUIREMENTS AS RECRUITING CRISIS DEEPENS
According to one current soldier who spoke to Military.com anonymously, the strain of the current tempo has been hard on his family and forced him to consider leaving the Army altogether.
"It has been a huge struggle, especially as [we're] trying to start a family," said the soldier, who was identified as a non-commissioned officer. "I'm not sure what's going to happen with my marriage, but there is a huge chance I'm leaving the Army."
Any struggles with retention would come at an inconvenient time for the Army, which is struggling with its largest recruiting crisis in decades. During fiscal year 2022, the Army fell 15,000, or 25%, members short of meeting its recruiting target.
"In the Army's most challenging recruiting year since the start of the all-volunteer force, we will only achieve 75% of our fiscal year [2022] recruiting goal," Secretary of the Army Christine Wormuth said in a statement in last October.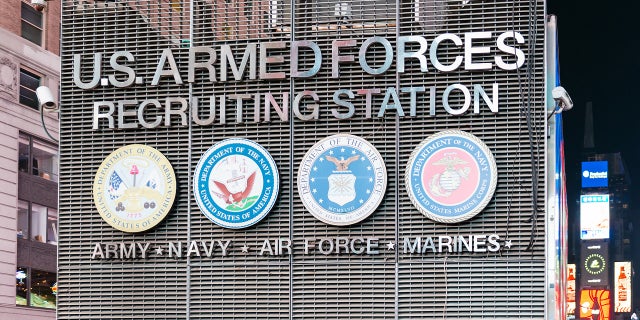 According to one Army lieutenant who is currently deployed to Poland, those serving in the Army today could use a bit of a breather.
"Just one less thing, just a little more breathing room would be extremely helpful," the lieutenant told Military.com/.