Biden admin pressed over 85,000 unaccounted for migrant children released into US, forced labor allegations
Sen. Marsha Blackburn is demanding answers from HHS Secretary Xavier Becerra following reports of migrant children forced into labor
A Republican senator is pressing the Biden administration over 85,000 unaccounted for migrant children released into the United States, according to a letter provided to Fox News Digital.
Tennessee Sen. Marsha Blackburn sent a letter to Health and Human Services Secretary Xavier Becerra on Thursday demanding answers for the "abuse and exploitation" of migrant children following reports of forced labor and whistleblower testimony alleging that the government is delivering some to human traffickers.
"I am deeply concerned regarding the recent reports that the Department of Health and Human Services (HHS) has mishandled unaccompanied migrant children by placing them with unvetted sponsors, leading to their exploitation and forced labor," Blackburn wrote in the letter to Becerra
"President Biden's border crisis has placed illegal immigrants in dangerous—and often deadly— situations, and the over 250,000 unaccompanied minors who have crossed our southern border over the last two years are no exception," Blackburn wrote.
HHS CHIEF 'UNFAMILIAR' WITH REPORTS THAT AGENCY CAN'T CONTACT 85,000 UNACCOMPANIED MIGRANT KIDS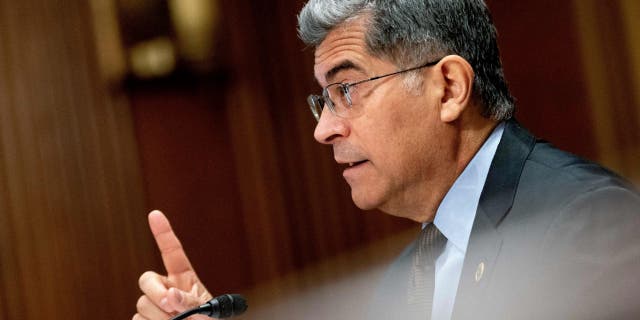 Becerra appeared before the Senate Finance Committee in late March and said he was unfamiliar with the statistics regarding the agency's inability to contact the tens of thousands of unaccompanied child migrants released to sponsors after being encountered at the southern border.
"I have never heard that number of 85,000, I don't know where it comes from and …so I would say it doesn't sound at all to be realistic, and what we do is we try and follow up as best we can with these kids," Becerra said.
"Congress has given us certain authorities," Becerra added. "Our authorities end when we have found a suitable sponsor to place that child with. We try and do some follow-up, but neither the child or the sponsor is actually obligated to follow up with us."
When unaccompanied children come to the border, they are turned over by Border Patrol to Health and Human Services (HHS), who attempt to find them a sponsor within the country -- typically a family member.