'Beverly Hillbillies' star Buddy Ebsen lost 'The Wizard of Oz' role for this horrifying reason, daughter says
Kiki Ebsen is doing a one-woman show in honor of the 'Barnaby Jones' and 'Breakfast at Tiffany's' actor titled 'My Buddy: The Other Side of Oz'
Buddy Ebsen had a brush with death before he found fame as a hillbilly in Beverly Hills.
The actor, who would have turned 115 on April 2, was originally cast at the Tin Woodman in 1939's "The Wizard of Oz." But the chance to walk down the yellow brick road proved to be a slippery slope that nearly ended his Hollywood career and his life.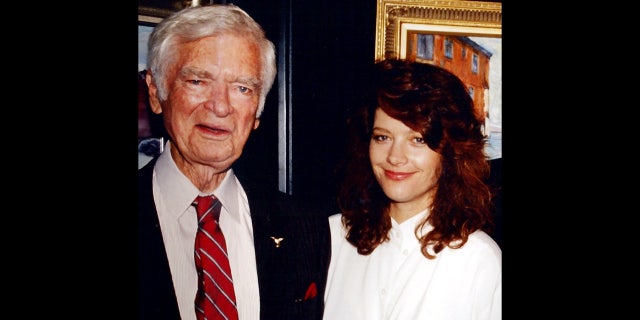 "I didn't know much about 'The Wizard of Oz,'" his daughter Kiki Ebsen admitted to Fox News Digital.
After the actor passed away in 2003 at age 95, the singer/songwriter/pianist came across a trunk, a treasure trove filled with memorabilia from his decades-long career which dates back to the 1920s. It has since compelled her to launch a one-woman show titled "My Buddy: The Other Side of Oz."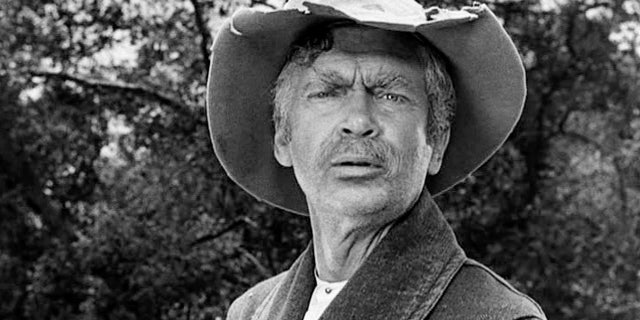 "I found a songbook that he had for 'The Wizard of Oz,'" she said. "That was a rumor in our family. He never spoke to us directly about that. So I got inspired to read these letters and go through his timeline… He had great success, but he also had great failures. And the way he dealt with all of that, especially in the end, was just so inspiring."
Ebsen started his career in vaudeville and nightclubs. His lanky 6 feet, 3 inches stature and flamboyant dancing quickly caught the eye of filmmakers. He was signed to MGM when he heard all about the "big buzz" concerning "Oz."
"It was a big-budget movie, and it was going to be in color," Kiki explained. "And anyone who was cast in that movie – it was going to be a major career advancement for them. It would be huge. A lot of publicity."
MARIE WINDSOR, '50S FEMME FATALE AND JOHN WAYNE CO-STAR, WAS WARNED TO REPENT FOR PLAYING EVIL ON SCREEN: BOOK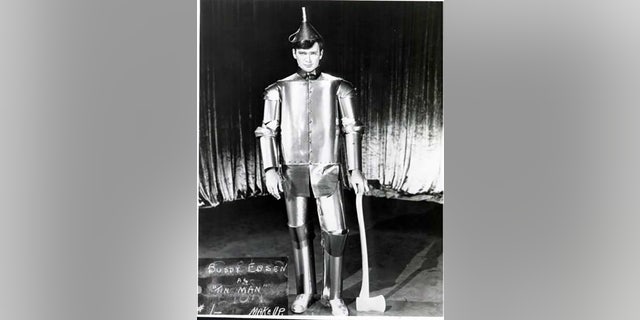 Film producer Arthur Freed, who Kiki described as the "right-hand man" for MGM co-founder Louis B. Mayer, approached Ebsen with shocking news – he was cast as The Scarecrow.
"Dad was like, 'This is great, I've made it!'" Kiki chuckled. "He started practicing his moves, the wobbly dance, the whole thing."
Unexpectedly, actor Ray Bolger appeared on set. His agent, a "powerful" figure from William Morris, declared that his client was going to take on the role instead. A confused Ebsen approached Freed, but it was too late – he was pushed out.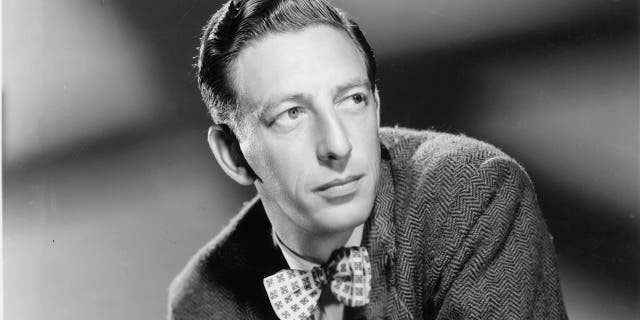 "Arthur Freed says, 'Don't tell anybody I told you [that] you were gonna be The Scarecrow – You're [now] going to be the Tin Woodman,'" said Kiki. "And the makeup is what almost killed him."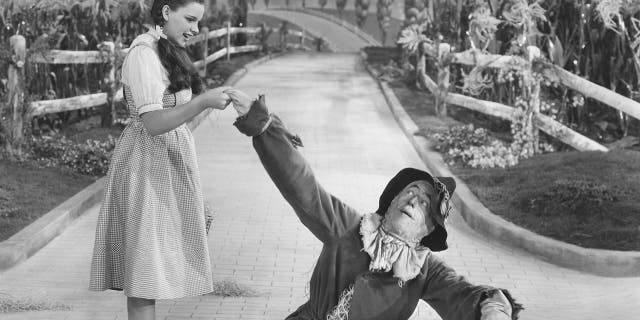 Kiki said the character's costume was originally made out of bulky stove pipe. The sharp metal pressed against the actor's joints and "very delicate parts of his body," making it difficult to dance in. The costume was then remade with cardboard.
"They covered his face in white clown makeup," Kiki shared. "And they dusted his face and hands with aluminum powder… real aluminum dust. It was in the air. And because the lights were hot, his makeup melted several times a day. So he had to be reapplied with aluminum dust. And he inhaled it over time. It coated the inside of his lungs like paint. He could not get oxygen to his blood, but he didn't know this was happening. He just knew that he was cramping up [on] set and during shooting."
CLICK HERE TO SIGN UP FOR THE ENTERTAINMENT NEWSLETTER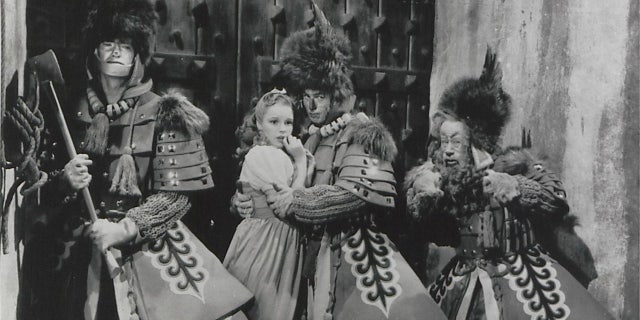 Ebsen was starting to have difficulty breathing, but he was worried about speaking out. The set was plagued with problems, and he did not want to risk losing the role. However, 10 days later, in the middle of the night, there was no question that something was seriously wrong.
"He woke up and thought he was dying," said Kiki. "He absolutely could not breathe. His fingers and toes were curled back on themselves, and he was completely cramped up. They rushed him by ambulance to the hospital, to the emergency room. He stayed there for two weeks under an oxygen tank. It took him another six weeks to recover… He actually couldn't get oxygen to the blood and his blood fermented. The doctor described it as… a breakdown of the nervous system. He had taken as much as he could in his body, and it just broke down."
When a recovered Ebsen went back to work, he received more devastating news. The actor had been replaced. The filmmakers hired Jack Haley to play the Tin Woodman, who was now known as The Tin Man. Instead of applying the aluminum powder directly onto the new actor's face, the makeup artists mixed it into a paste and painted it on him instead. Haley developed an eye infection, but one that was treatable, Time magazine reported.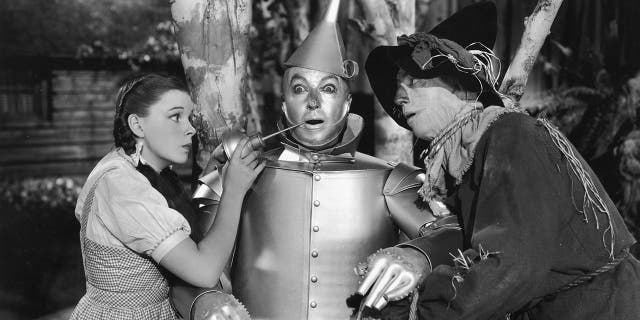 Ebsen was out of a job, and "The Wizard of Oz," which starred Judy Garland, enjoyed modest success. It would take several years before it went on to become one of the most loved films of all time.
"He always had a feeling they didn't really believe him [about his illness]," said Kiki. "They gave him some pretty bad films to act in before his contract ran out. They also spun that story. [They said] he had an allergic reaction… it was a toxic reaction to aluminum powder poisoning."
Ebsen struggled to find quality roles in Hollywood. Eager to make ends meet, he returned to his stage roots and hit the road. It would not be until the 1950s when Walt Disney cast him as Georgie Russel, Davy Crockett's (Fess Parker) trusty sidekick in "Davy Crockett: King of the Wild Frontier."
HAYLEY MILLS REFLECTS ON MEETING WALT DISNEY, MARRYING A FILMMAKER 33 YEARS OLDER THAN HER: 'I FELL IN LOVE'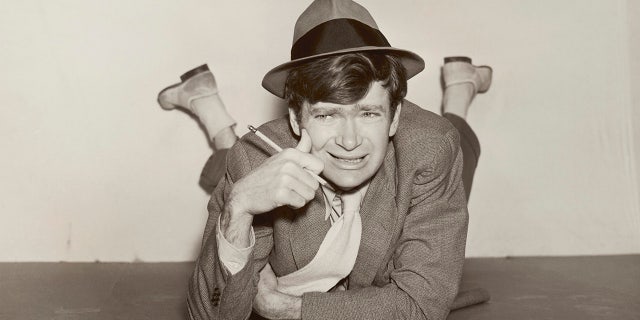 Kiki credited Disney for giving her father the chance to become a star on his terms.
"[My father] said Louis B. Mayer told him, 'We're very excited about you Buddy, but the studio's gonna have to own you,'" said Kiki. "And [my dad] said, 'I'll tell you what kind of fool I am. Nobody owns me.' And he walked out. That gave him his freedom, but it didn't give him a lot of opportunities… He went back to the theater, but he was doing it his way. Judy Garland came backstage one time, looked around and said, 'Someday I want this.'"
"You could say he was [blacklisted] and suffered, but I think his freedom was a lot more important to him," she shared. "What I learned from him is that you have to be true to your art… Now, dad had a hard time in the '40s after he came out of the Coast Guard. He had a very hard time reentering the entertainment world. William Morris Agency was excited to get him, but they couldn't find him any work within a year… It was pretty bleak. He had my mother's support and together, they were able to get through some of those lean years. But it was Disney who helped a lot. He gave him opportunities that were pretty exciting to him. He loved it."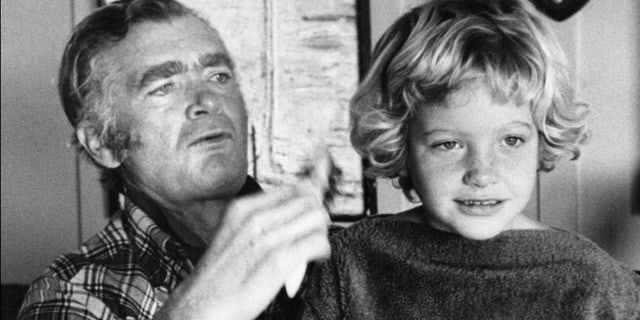 In 1962, Ebsen experienced a new wave of success when he was cast as mustachioed patriarch Jed Clampett in "The Beverly Hillbillies." The CBS sitcom focused on an Ozark farm family that heads to Beverly Hills after coming into oil money.
Despite being slammed by critics, the show was a hit. It aired until 1971.
'MY THREE SONS' ACTRESS TINA COLE SAYS CO-STAR 'WASN'T READY' TO MARRY HER DESPITE 'FALLING IN LOVE'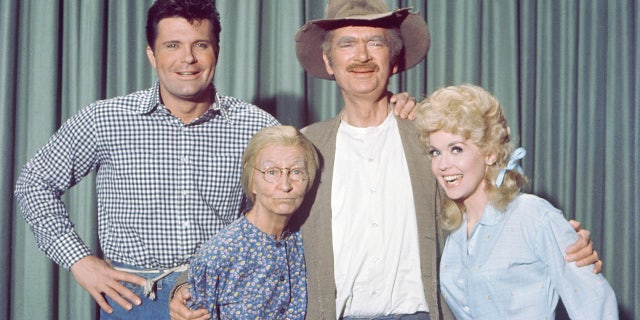 "What I saw was a lot of fun, a lot of joy and a lot of laughing," said Kiki. "I think he was surprised at the success. He was supposed to be retiring... The critics panned it the first year… It was completely ridiculous. But it's also some of the funniest writing and best casting you'll ever see. That runs for nine years, and then right after he gets 'Barnaby Jones.' For 18 years my dad was on a hit television show."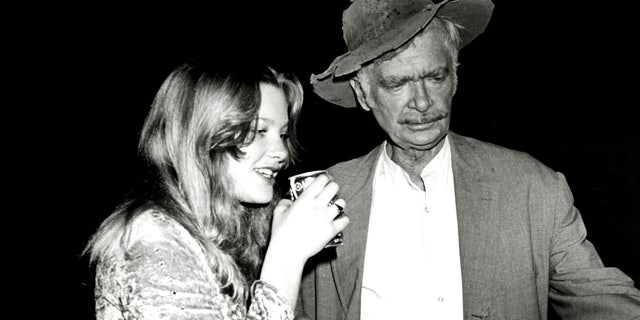 As Kiki went on to pursue music, she never forgot the patriarch's wise words, based on his highs and lows in showbiz.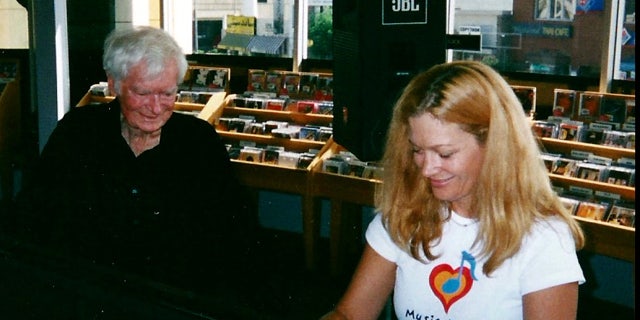 "I was getting ready for a recital, and I was extremely nervous," she recalled. "I couldn't sleep. I was beside myself… He takes me by the hand, he takes me outside and just said, 'Keek, look at the stars.' We take a moment… He says, 'We're all just specks on a speck on a speck in the sky. Don't worry. Everything's OK.' And it put it in such perspective for me… The comfort that he gave me is something I'll always remember… Have fun, do what you love and follow your heart."