Jennifer Aniston, Adam Sandler react to 'Big Daddy,' 'Friends' co-stars Cole, Dylan Sprouse being 30: 'What!'
The 'Morning Show' actress also reacted to Cole's revelation that he had a crush on her during the show: 'He was so little'
Jennifer Aniston and Adam Sandler were a little taken aback when they found out that their former kid co-stars Cole and Dylan Sprouse from "Friends" and "Big Daddy" are now 30 years old.
"What!" Aniston, 54, shouted, putting her arms on top of her head after an Access Hollywood interviewer relayed the fact. "Oh no, they're not. That is so bad."
"That's hilarious," Sandler, 56, her "Murder Mystery 2" co-star, laughed. "They're cool."
Aniston and Sandler were both around the twins' current age when they worked with them in the late 1990s and early 2000s.
JENNIFER ANISTON, ADAM SANDLER'S 30-YEAR FRIENDSHIP STARTED WITH A PICKLE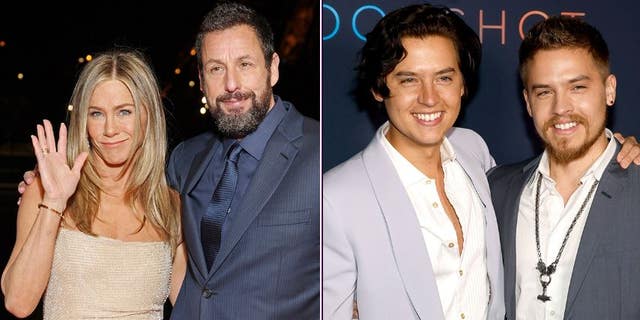 The twins got their first movie role starring alongside Sandler as a little boy who teaches Sandler's layabout character to grow up and be responsible in 1999's "Big Daddy" and the next year Cole was cast as Ross Geller's (David Schwimmer) son from his first marriage on "Friends."
"I knew what those kids were capable of," Sandler said of casting them in "Big Daddy."
CLICK HERE TO SIGN UP FOR THE ENTERTAINMENT NEWSLETTER
"I set the table for the kids to hop on 'Friends.' That was one thing that Jen said when I first met her, 'Just would you please break in the children.' And I said, Yeah, yeah," they both laughed.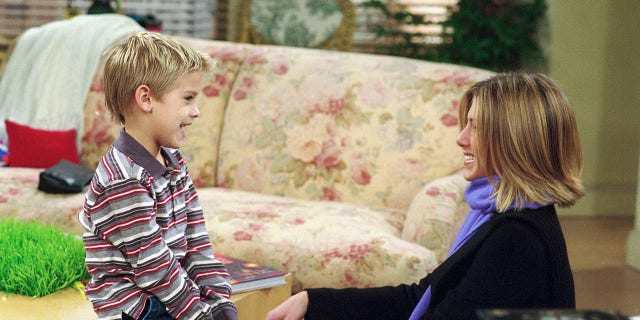 "You did and now look at them," Aniston said, noting they're both actively working.
She also remarked how Cole was "so little" when he was on the show after the interviewer brought up his 2021 comments about him having the "biggest crush on her."
"Oh, that makes sense," Sandler replied.
Cole made the admission to Drew Barrymore in 2021, saying his feelings for the older actress made it "quite difficult" to work with her.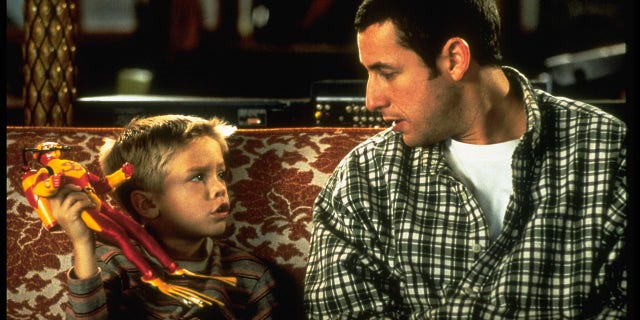 "I was a child and I would stammer a lot and I'd forget my lines." He added that the "Friends" crew "teased" him a bit about his infatuation.
"But then the whole world had a crush on Jennifer Aniston," he added.
He made a similar revelation on the "Today" show in 2019. "I'm pretty sure I fell in love with Jennifer Aniston, which the whole world had at that point," he said. "But I do remember being quite intimidated around her because of that. I remember blanking on my lines and kind of having stage fright when she sat next to me on the couch … But I do remember feeling like I fell in love."