Alex Murdaugh's prison love letters: 'I think about you all day'
Netflix producer sent message inviting Murdaugh to be interviewed for documentary
Disgraced South Carolina attorney Alex Murdaugh has received a deluge of love letters and offers of friendship from smitten strangers as he languishes in prison for the murders of his wife and son.
"I think I love you," wrote Nicole K. on March 12, according to messages obtained by FitsNews through a public records request. "I think about you all day everyday."
The message was sent just 10 days after a Colleton County jury convicted the scion of a once powerful legal dynasty of gunning down his wife, Maggie, 52, and son, Paul, 22, to hide his decade-long financial schemes.
The admirer sent another message the next day shortly after midnight. "I swear on my life and on my soul I'll never say a single word to anyone important or not important. I genuinely care for you," she gushed.
CONVICTED KILLER ALEX MURDAUGH SENTENCED TO LIFE IN PRISON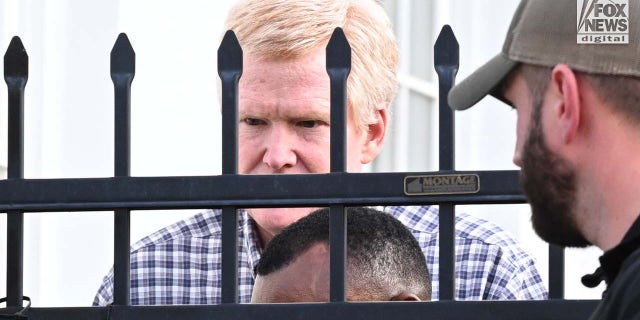 The messages, which Murdaugh received during his brief stay at the intake facility Kirkland Correctional Institution, were mostly from women.
Lacie, who described herself as a "small town girl from Missouri," sent Murdaugh six messages. "I am unable to get you off my mind," she wrote March 6. "I do want you to know that you are loved and cared for."
In subsequent missives, Lacie expressed concern for Murdaugh's distress at being "locked in a concrete room all day, everyday" and her belief in his innocence.
"I am here if you want to talk. Or vent. XXLacie," she wrote, undeterred by Murdaugh's silence.
MOBILE USERS READ ALEX MURDAUGH'S PRISON MESSAGES HERE
Other fans of the
convicted killer
hailed from Louisiana, Florida and Tennessee – some offering to put cash in his commissary, help with legal research for his appeal or send a photo "to put a face to a name."
Shianne D. called herself a "bored 31-year-old female" who thought Murdaugh could use a "non-judgmental friend."
STEPHEN SMITH PROBE: BOMBSHELL REPORT NAMES PERSONS OF INTEREST IN HIS KILLING
He received 26 messages in two weeks, according to the log, including a pitch from a Netflix producer for "Murdaugh Murders: Southern Scandal." The producer for the show, which aired in the middle of the trial, was identified as Mike Gasparino by FitsNews.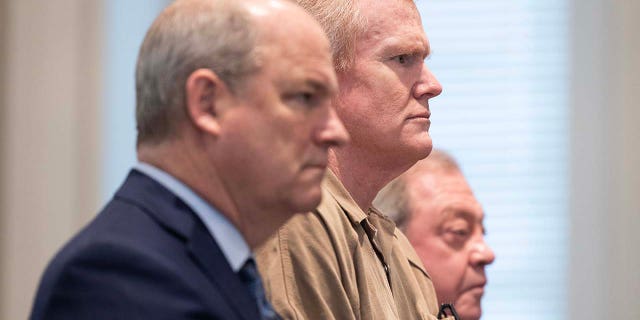 "We feel at this point its [sic] very important to have your voice in the remember (sic) of our series," wrote Mike G. "Our first 3 Episodes was (sic) viewed by 40 million households and also 75 million hours watched in just 10 days. Those numbers will continue to rise. We believe you can have the largest platform on TV if you are willing to speak to us."
Murdaugh has since been transferred to an undisclosed maximum-security prison, and he is held in protective custody to serve out his two life sentences, according to the South Carolina Department of Corrections.
His new home is an 8-by-10 foot cell that contains a bed, toilet and sink.
The high-profile inmate has a prison-issued tablet loaded with educational software and carefully monitored phone and messaging capabilities, FitsNews reported.
"He has no girlfriend in prison, out of prison, anywhere," Murdaugh's lawyer Jim Griffin said. "He's received messages, letters and a lot of support.
To my knowledge he has not responded to any of them. He's also received unsolicited contributions to his canteen account."