What happens if Trump is elected president while under indictment? 'This is uncharted territory
Expert warns indictment could inflame Trump's base, 'making him a martyr
Former President President Trump was indicted by a Manhattan grand jury Thursday following nearly two weeks of anticipation after he said he expected to be arrested for alleged campaign finance violations.
While Trump remains the clear front-runner in the field of Republican presidential candidates and shows no sign of slowing down his campaign, a myriad of questions remains about what a second Trump presidency could look like if he is elected while under indictment.
Manhattan District Attorney Alvin Bragg's office was reportedly investigating alleged hush-money payments Trump made as a presidential candidate in 2016 to adult film star Stormy Daniels in 2016.
It was not immediately clear Thursday what charges were brought against the former president.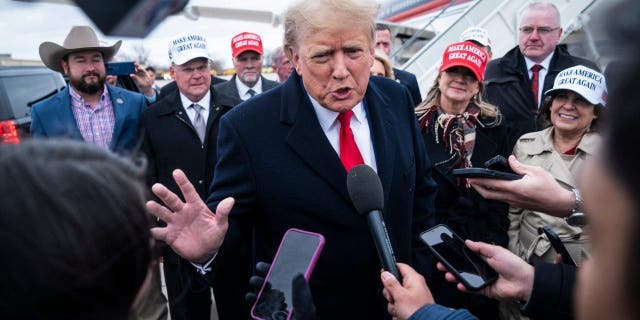 TRUMP INDICTED AFTER MANHATTAN DA PROBE FOR HUSH MONEY PAYMENTS
There are no constitutional restrictions keeping Trump from continuing his campaign and eventually moving back into the White House if he is elected while under indictment, which means the country is quickly moving into unknown waters.
Ilya Shapiro, director of constitutional studies at the Manhattan Institute, told Fox News Digital there are no "hard and fast legal rules" on the process, which consequently gives a lot of breathing room for politics.
"Presumably, what would happen is the president's lawyers would move to hold the indictment in abeyance, just to pause it while he serves," Shapiro said. "I can't imagine that a president would be taken into custody and sentenced to prison while a serving president. There may well be impeachment charges at that point as well. It would be a political matter."
"Presumably, these charges can continue, but just as a matter of prudence, I would imagine a court would stay these kinds of charges as a matter of national security, not presidential privilege or something, but just prudential considerations, and given the nature of the charges, given that what we're talking about here is campaign finance violations, it's not it's not murder or something," he said.
"This is uncharted territory," he added.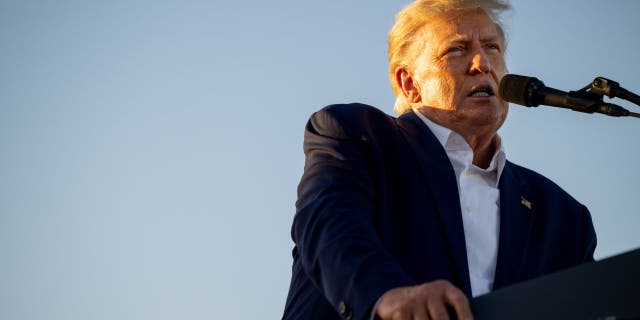 Andrew McCarthy, former assistant U.S. Attorney, echoed a similar sentiment when speaking to Fox Business' Neil Cavuto.
"Anyone who tells you they know what would happen is the either delusional or lying," McCarthy said. "We've never had a situation like this. I don't think the Framers ever thought that there could be a situation like this. I think part of the reason they designed the Electoral College was to make sure something like this didn't happen. But you know, here we are."
TRUMP CALLS MANHATTAN DA INVESTIGATING HIM A 'RACIST IN REVERSE'
Shapiro warned that an indictment could bolster Trump's popularity and make him a "martyr."
"I mean, indicting Trump benefits only Alvin Bragg, raising his profile, and Donald Trump – consolidating his support and making him a martyr," Shapiro said. "I agree with the statement [Ron] DeSantis and some others have put out – it's politically charged. Even if the allegations are completely true, nobody's lauding that kind of behavior, but so many years later, going after this ticky tack campaign finance violation – there's no upside here for the American people."
Florida Gov. Ron DeSantis, who pundits widely expect to launch a White House bid later this year but has yet to officially announce, previously criticized Bragg over the potential indictment and accused him of "pursuing a political agenda and weaponizing the office."
However, the governor also emphasized, "I don't know what goes into paying hush money to a porn star to secure silence over some type of alleged affair. I can't speak to that."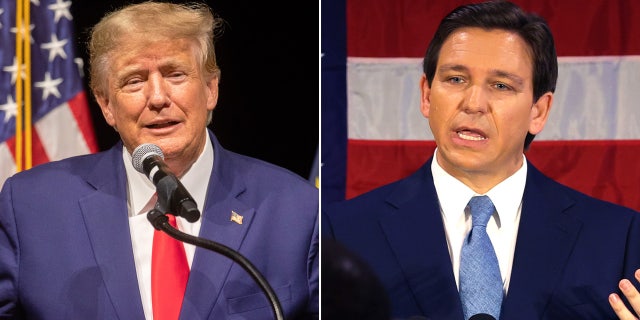 Even an average criminal case in New York can take from six months to more than a year to move from indictment to trial, meaning it could coincide with the 2024 presidential election and even into the next presidency.
As president, Trump would not have the constitutional authority to pardon himself of state charges. However, Congress could move forward with impeachment proceedings or trying to remove him from office via the 25th Amendment.
Trump declared himself the "most innocent man in the history of our country" during a rally earlier this month in Waco, Texas.
"The district attorney of New York under the auspices and direction of the 'department of injustice' in Washington, D.C., is investigating me for something that is not a crime, not a misdemeanor, not an affair," Trump told the crowd.
CLICK HERE TO GET THE FOX NEWS APP