California judge seeks to bar left-wing colleague from resentencing cop killer
LA Judge Daniel Lowenthal's Facebook posts illustrate bias, according to fellow judge's court filing
A liberal Los Angeles judge's leftist Facebook posts have surfaced in a remarkable court filing from a judicial colleague who is asking for him to be removed from the resentencing of a convicted cop killer.
Judge Patrick Connolly has taken the unusual step of asking a court to disqualify fellow Judge Daniel Lowenthal from presiding over the case, alleging in a 186-page court document that he is "biased" in favor of the criminal.
Lowenthal is the son of former U.S. Rep. Alan Lowenthal, D-Calif., and the same judge who last year declared a mistrial for a robbery suspect who argued he could not properly take notes in the courtroom because he was not getting enough sleep in jail. That led to a public spat with then-Los Angeles Sheriff Alex Villanueva.
Now, he is handling a resentencing request from Justin Flint, who was convicted in 2007 of felony murder for the death of Los Angeles County Deputy Sheriff Maria Rosa for his role in a robbery in her Long Beach driveway. Connolly, a deputy district attorney at the time, prosecuted the case before becoming a judge.
LA DA GEORGE GASCON CHALLENGED BY JONATHAN HATAMI, PROSECUTOR OF CHILD KILLERS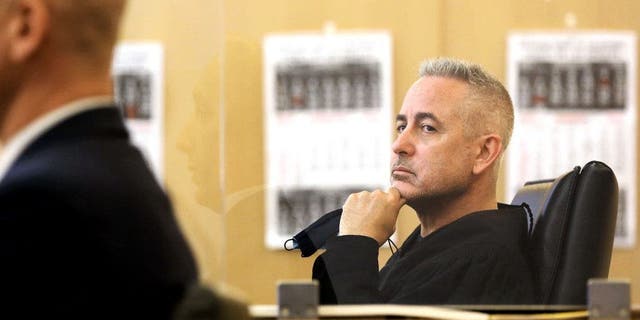 "The Application is made on the grounds that Judge Lowenthal is biased in favor of Petitioner Justin Flint and against the People and Judge Connolly, based on a purported Brady violation during Petitioner's trial more than 15 years ago," Connolly's lawyer wrote. "Judge Connolly was lead trial counsel for the People."
During the robbery, Flint and his co-defendant noticed the 30-year-old Rosa's gun and badge and opened fire, fatally shooting her, according to court records. Although the accomplice had pulled the trigger, while in custody after his arrest, Flint sang Bob Marley's "I Shot the Sheriff."
Connolly's petition includes alleged screenshots of Lowenthal's personal Facebook to illustrate the alleged bias through his criticism of "policing culture" and the American criminal justice system.
CALIFORNIA MURDERER RELEASED 6 YEARS INTO 50-YEAR SENTENCE ARRESTED AGAIN ON GUN, DUI CHARGES AFTER CAR CHASE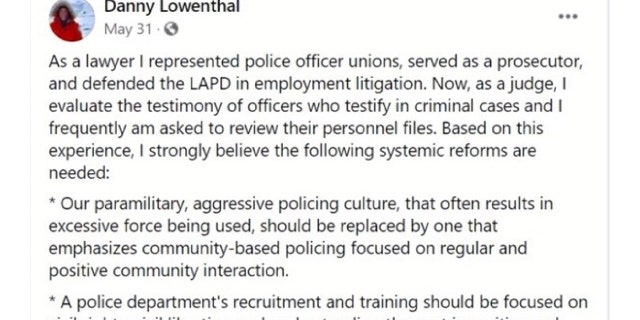 "As a lawyer I represented police officer unions, served as a prosecutor, and defended the LAPD in employment litigation," one Facebook post attributed to Lowenthal reads. "Now, as a judge, I evaluate the testimony of officers who testify in criminal cases, and I frequently am asked to review their personnel files."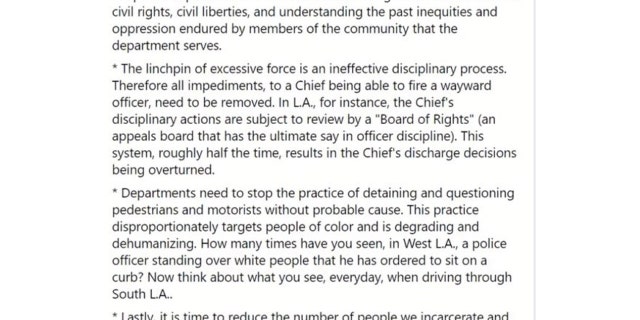 Based on that confidential material, he continued, he developed criticisms of law enforcement.
LA DA ANNOUNCES 'RESTRUCTURING' OF SPECIAL VICTIMS UNIT DAY AFTER YEAR-OLD LEAKED MEMO ASKED FOR MORE STAFF
"Our paramilitary, aggressive policing culture, that often results in excessive force being used, should be replaced by one that emphasizes community-based policing focused on regular and positive community interaction," he wrote. "A police department's recruitment and training should be focused on more civil rights, civil liberties, and understanding the past inequities and oppression endured by members of the community that the department serves."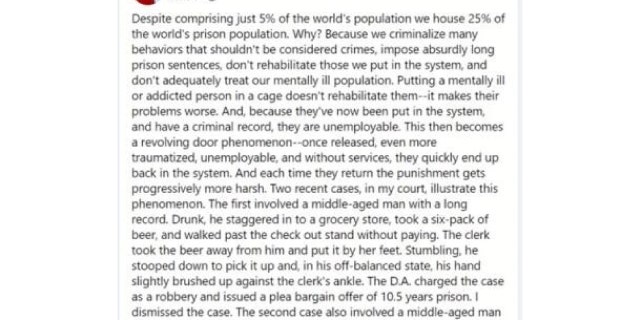 PROGRESSIVE LOS ANGELES DA OFFERING FREE SHUTTLE SERVICE SO STAFF CAN GET TO WORK SAFELY
In another post included in the filing, he lamented the U.S. prison population and boasted about dismissing a robbery case and offering probation to a middle-aged man with "the cognitive functioning level of a 2nd grader" who threatened two children with a machete in a public bathroom.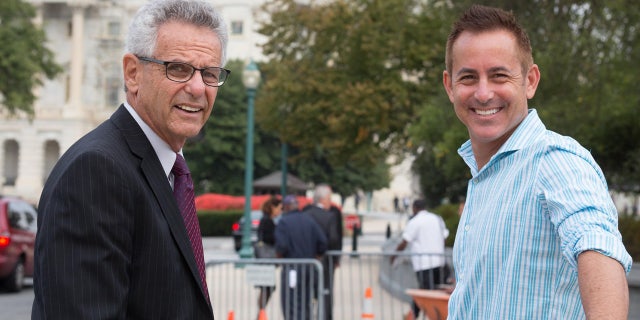 Additional posts not included in the court filings referenced studying under the Marxist philosopher and former fugitive Angela Davis at the University of California, Santa Cruz.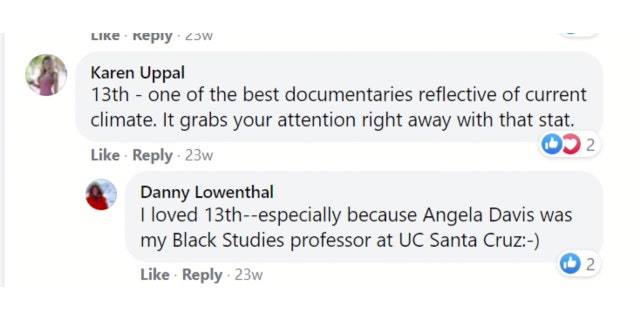 Flint's attorneys were seeking a resentencing that could result in his early release from prison – but not an outright dismissal. Connolly's filing further alleges that Lowenthal improperly deemed a legal brief filed in connection with the case a habeas corpus petition to have the case dismissed entirely.
The emergency filing takes issue with Lowenthal's apparent claim that the prosecutor on Flint's case, Connolly, committed "serious misconduct" by withholding evidence from Flint's defense. However, according to the filing, the trial judge at the time ruled it did not have to be disclosed.
The evidence includes a claim from another felon who said Flint was down the street at the time of the crime – however, prosecutors argued that Flint admitted to being a lookout and that lookouts don't have to be present on scene.
CLICK HERE TO GET THE FOX NEWS APP
Connolly has requested that a judge from a different county entirely rule on the matter, since both he and Lowenthal serve in the same court.
Lowenthal has 10 days since the Monday filing to respond.