Nashville school shooting should be investigated as hate crime, Hawley says
Josh Hawley says Nashville school shooting should be called a 'hate crime' because gunman Audrey Hale 'targeted' Christians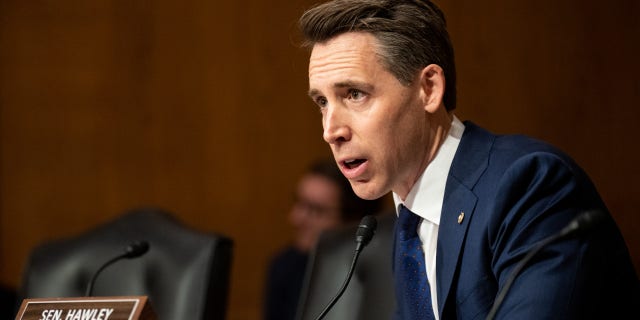 The shooting at a Christian school in Nashville, Tennessee that left three children and three adults dead should be investigated as a hate crime, Missouri Senator Josh Hawley said Tuesday.
"We should be clear about what happened in Nashville. Police say the shooting was 'targeted,'" the Republican lawmaker tweeted. "That makes it a federal hate crime - against Christian children and teachers. Targeting victims on the basis of religious affiliation is a hate crime. It should be investigated as such."
"All federal resources necessary should be brought to bear," Hawley added in a follow-up tweet. "And those individuals or groups who have spread a message of hate against the Christian community - which resulted here in horrific violence - should be held to account."
On Monday, an armed gunman went on a rampage at The Covenant School in Nashville, killing six people.
NASHVILLE SCHOOL SHOOTING: OFFICERS WHO TOOK OUT SUSPECTED COVENATN SHOOTER IDENTIFIED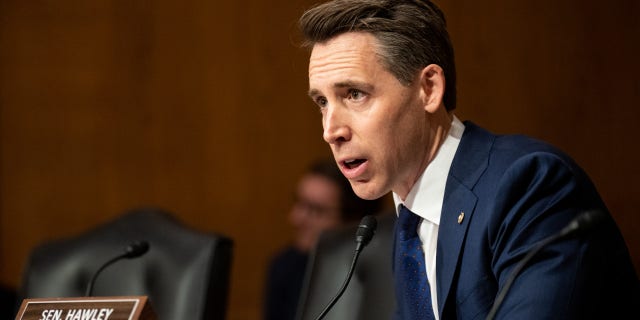 The victims were identified by police as Evelyn Dieckhaus, Hallie Scruggs, and William Kinney, all age 9, Cynthia Peak, 61, Katherine Koonce, 60, and 61-year-old Mike Hill. Koonce was the head of school at Covenant, according to the school's website.
The Covenant School is a private Christian institution for students up to 6th grade, according to its website.
Police named the shooter as Audrey Elizabeth Hale, a 28-year-old Nashville resident who identified as transgender. Investigators were investigating a home connected to her. Nashville police Chief John Drake said Hale possibly prepared for the shooting, including having written a manifesto.
"We have also determined that there were maps drawn of the school in detail of surveillance entry points. At one point she was a student at that school," he said at a news conference Monday. "There was a vehicle nearby that gave us a clue as to who she was."
NASHVILLE SCHOOL SHOOTING: 6 KILLED INCLUDING 3 STUDENTS, SHOOTER DEAD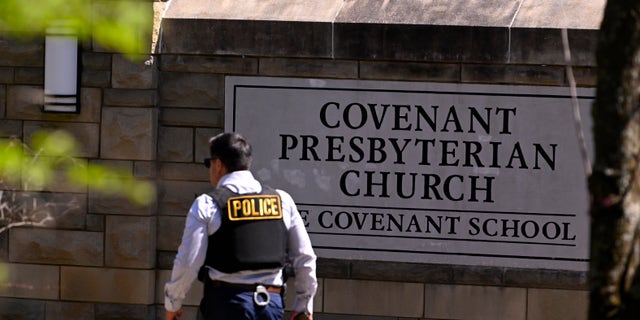 Police said that Hale was a former student at the school.
The shooting began at around 10:13 a.m. local time Monday morning. According to police, Hale drove a Honda Fit to the school parking lot. She was heavily armed with two AR-style weapons and a pistol, but was not wearing body armor.
Surveillance video released by Metropolitan Nashville Police showed Hale shot her way into the church/school through a set of glass doors at a side entrance of the building.
MNPD Officers Rex Englebert and Michael Collazo were among those who responded to the scene. They encountered Hale on the second floor of the school building and fatally shot her, putting an end to the rampage.
TENNESSEE SHOOTING: NASHVILLE POLICE RELEASE SECURITY CAMERA FOOTAGE OF COVENANT SCHOOL ATTACK THAT KILLED 6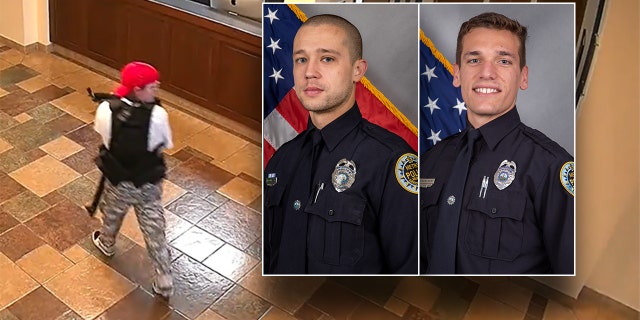 The responding officers neutralized the shooter within 15 minutes of the first shots fired.
CLICK HERE TO GET THE FOX NEWS APP
The shooting remains under investigation and is being led by several MNPD components, with assistance from the Tennessee Bureau of Investigation, the Federal Bureau of Investigation, the ATF and Tennessee Highway Patrol.
Fox News' Anders Hagstrom, Lawrence Richard and Louis Casiano contributed to this report.