How ambush killing of Florida Microsoft executive tore his family apart
Jared Bridegan's ex-wife, Shanna Gardner-Fernandez, remains a suspect in the killing, law enforcement sources say
Microsoft executive Jared Bridegan was gunned down in front of his 2-year-old daughter Bexley in north Florida a little over a year ago in a crime so heinous, it captured international headlines.
Two men were recently arrested for the shocking slaying, and a clearer picture has emerged of what police have called a "targeted" and cold-blooded ambush of a father of four Feb. 16, 2022.
The tragic killing has laid bare the long simmering tensions between Bridegan and his ex-wife, Shanna Gardner-Fernandez, with whom he shares 10-year-old twins.
It also left the slain man's widow, Kirsten Bridegan, the mother of his two youngest children, Bexley and London, 1, desperate to find answers.
JARED BRIDEGAN MURDER: EX-WIFE'S FAMILY SAYS SHE'S SEPARATED FROM HUSBAND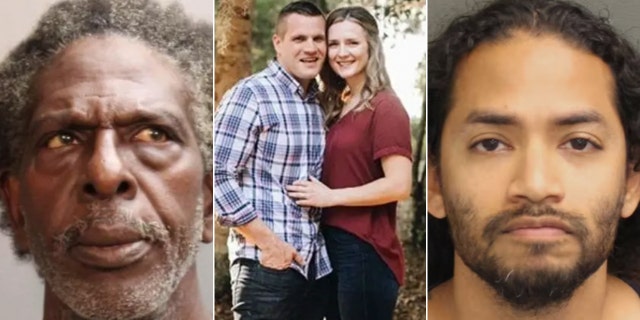 Gardner-Fernandez, 35, remains a suspect, although she has not been charged and has denied any involvement in the killing.
The divorce – Feb. 23, 2015
Gardner-Fernandez filed for divorce from Bridegan Feb. 23, 2015, after five years of marriage, calling the union "irretrievably broken" and telling the court, simply, "We don't love each other anymore."
When they met, they were both devout members of the Church of Jesus Christ of Latter-day Saints. After they married, they soon welcomed twins, a boy and a girl.
However, Gardner-Fernandez began to stray from her faith and allegedly had an affair with a personal trainer, Fox News Digital exclusively reported.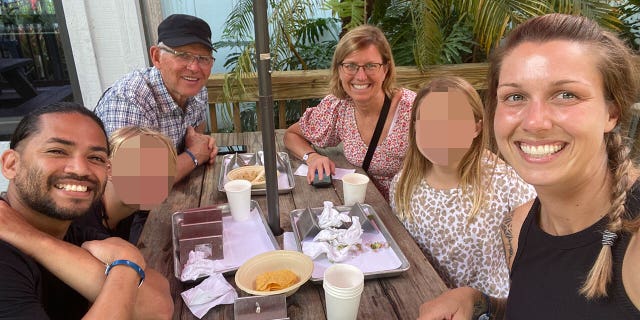 Her parents, Shelli and Sterling Gardner, founded Stampin' Up!, a papercraft company with an estimated annual revenue of over $100 million a year, according to IncFact.
JARED BRIDEGAN MURDER: FLORIDA STATE ATTORNEY ANNOUNCES ARREST IN MICROSOFT EXEC'S SLAYING
They had financially supported the couple during their marriage, and Gardner-Fernandez was allegedly irate when Bridegan ended up with a cash settlement after their split.
A tattoo parlor staffer said that around the time of the divorce, Gardner-Fernandez asked him if he knew anyone who could "shut him [Bridegan] up."
Perpetual litigation
The pair hammered out a joint custody agreement but continued to spar in family court over every issue that cropped up with their twins, from where they would attend school to modifications of their custody and child support agreements.
As the years passed, Gardner-Fernandez's filings grew more hostile and her accusations more extreme.