Here's Why Barack and Michelle Obama Are Loving Life After the White House
The Obama family called the
White House
home for eight years. It's where Barack and Michelle Obama
raised their
daughters
, carried out meaningful work, and left their stamp on history. Then, in 2017, they moved into a new set of digs. And my,
how things have changed
. But do you know how?
Read on to learn why the former POTUS and former FLOTUS have been loving life ever since they left 1600 Pennsylvania Avenue.
They're thrilled to be a part of civilian life again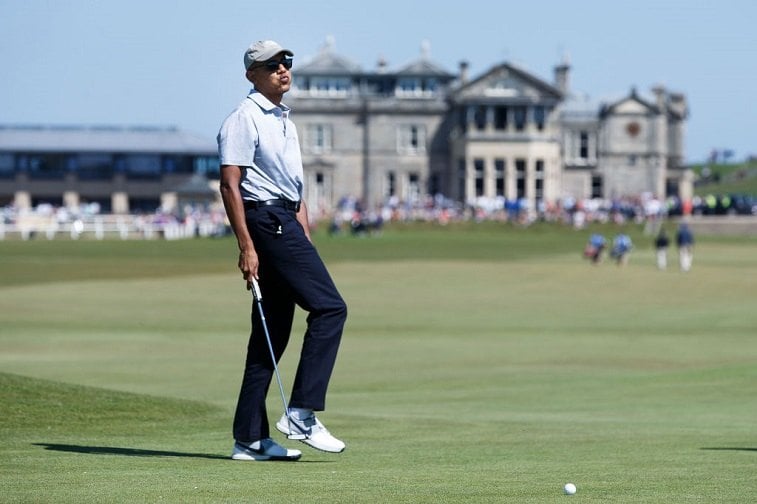 Barack Obama and golf.
Michelle Obama and SoulCycle
. Turns out, post-presidential life sounds pretty alright. And they've never looked back.
According to Valerie Jarrett
, Obama's senior adviser while he was in office, Barack "doesn't spend any time at all wishing he were back in the Oval Office." And we don't blame him.
Since they left the White House, the Obamas have loved doing … regular people stuff. Imagine that! (Barack even reported for jury duty in November 2017.) In August 2017, Malia Obama began her freshman year at Harvard, a milestone over which her father sobbed (such a dad move). As for their whereabouts, the Obamas remained in Washington, D.C. so Sasha could finish out her schooling at Sidwell Friends.