Vikings were tipping defensive signals in loss to Bucs, Baker Mayfield says
The Vikings take on the Philadelphia Eagles in Week 2
The Minnesota Vikings will try to avoid an 0-2 start on Thursday night when they play the defending conference champion Philadelphia Eagles.
The Vikings lost to the Tampa Bay Buccaneers on Sunday, 20-17, even as star wide receiver Justin Jefferson racked up nine catches for 150 yards. However, if Buccaneers quarterback Baker Mayfield is proven to be right, the team might have a big issue they have to fix ahead of the Philadelphia matchup.
Mayfield suggested Wednesday he could read the Vikings' signals. He was asked if he could get a government job with his detective prowess.
CLICK HERE FOR MORE SPORTS COVERAGE ON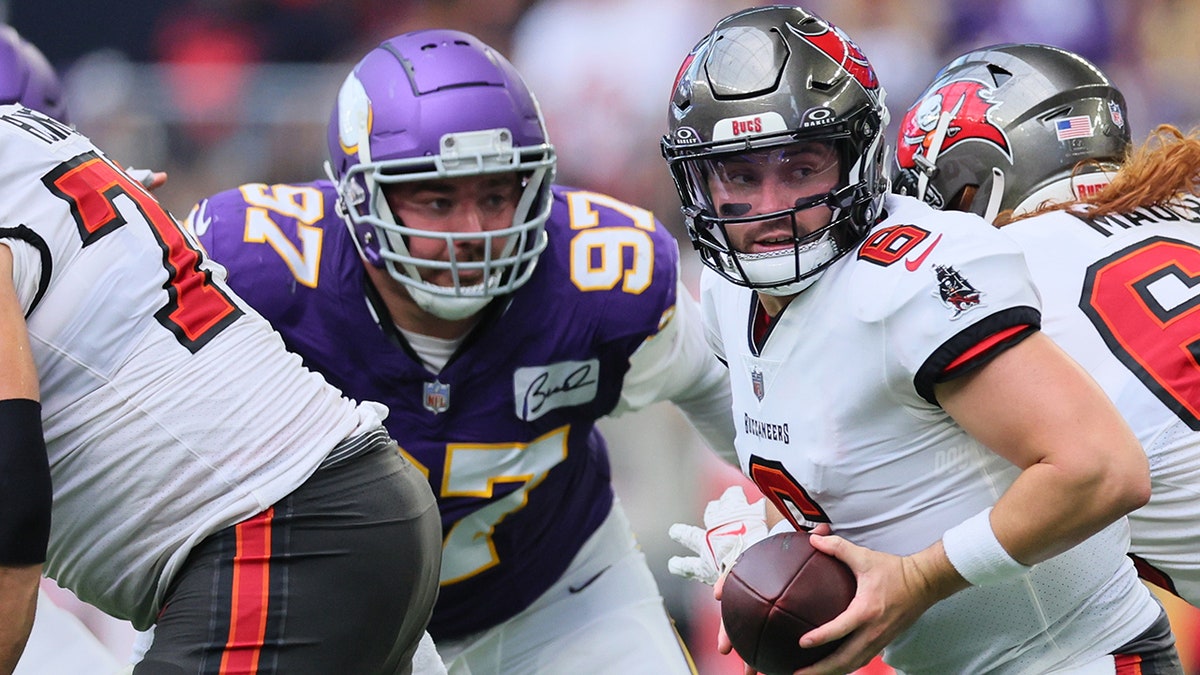 "I know I'm in Tampa, but I'm a Texas Rangers fan, not a Houston Astros fan, so we're not going to condone that," Mayfield said.
The quarterback appeared to reference the Astros' cheating scandal that broke in 2019. The Astros were caught using signals to relay to a batter what kind of pitch was coming when they went on to win the World Series during the 2017 season. The scandal resulted in the suspensions of then-general manager Jeff Luhnow and then-manager A.J. Hinch.
"When it comes down to that, you're always trying to find tendencies in the defense – just those in-game adjustments [where] you're trying to find those tendencies. Sometimes it's a little different than others," Mayfield added. "That's why, like I said postgame, it was a chess match in the first half. We kind of had some stall-out drives. They did a very, very good job.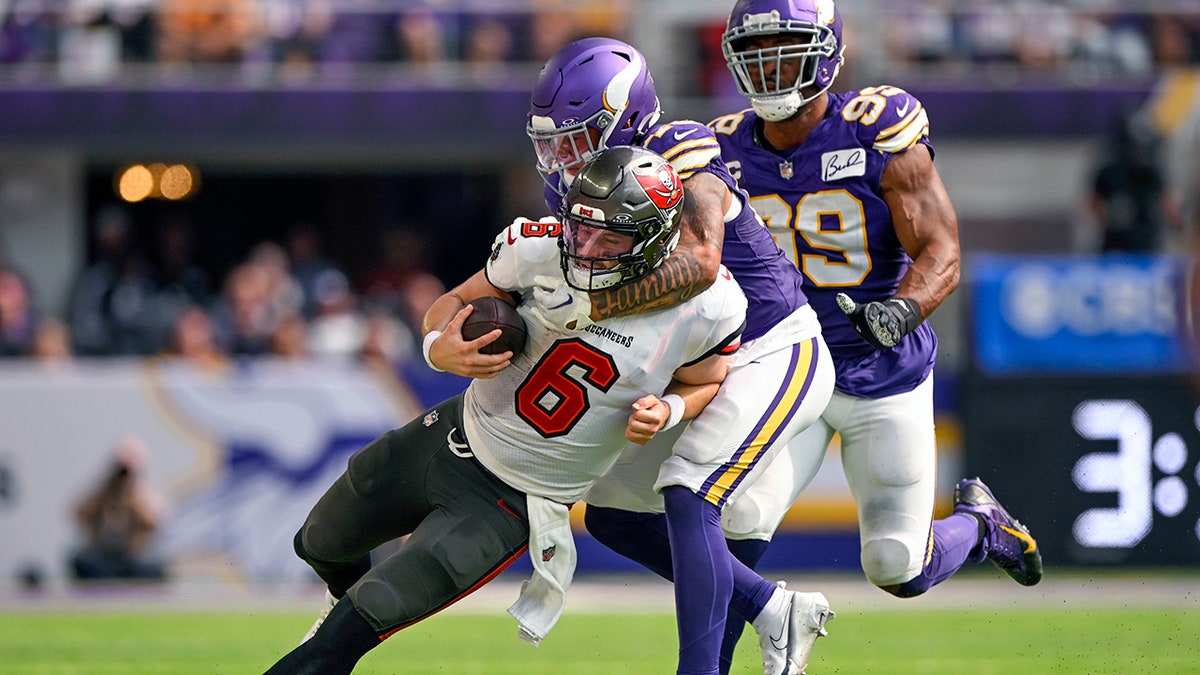 RAMS PLACE STETSON BENNETT ON NON-FOOTBALL INJURY LIST AMID ISSUE THAT COACH SAYS IS 'BIGGER THAN' FOOTBALL
"I can't credit Brian Flores enough for how they were schemed up against us. It took us a little bit to adjust, but yeah, you try to find every advantage possible to win."
Buccaneers running back Rachaad White said Monday in a radio appearance that Mayfield came into the locker room at halftime with delight.
"'I got it. We got all these signals.' We in there talking as an offense," White said of Mayfield, via ESPN. "He's like, 'I know all these signals. If they do this, they going to Cover 2, they do this, they're going to Cover 3. Every time I alert this, they drop and they do this signal, they drop him back to this.' And I'm like, 'Wow, that's amazing.' I mean, I know certain coverages, but I don't know a lot like that."
Mayfield was 21-of-34 with 174 passing yards and two touchdown passes in the win.