Kate Middleton braces for life vest mishap during first royal outing in new military role
The Princess of Wales was named Commodore-in-Chief of the Fleet Air Arm by King Charles
No duty is beneath Kate Middleton, who hilariously deployed a life vest while visiting the Royal Naval Air Station (RNAS) Yeovilton in England in her first appearance as the Commodore-in-Chief of the Fleet Air Arm.
The visit was a solo trip for the Princess of Wales, as her husband Prince William attends to duties in the U.S. The military title was bestowed upon Middleton by King Charles earlier this summer. The honorary role was previously held by Prince Andrew.
In one photograph, the princess can be seen learning to pack a life vest from a base worker.
CATHERINE, PRINCESS OF WALES MAKES SMALL ERROR PLAYING TENNIS WITH ROGER FEDERER ON WIMBLEDON COURT: WATCH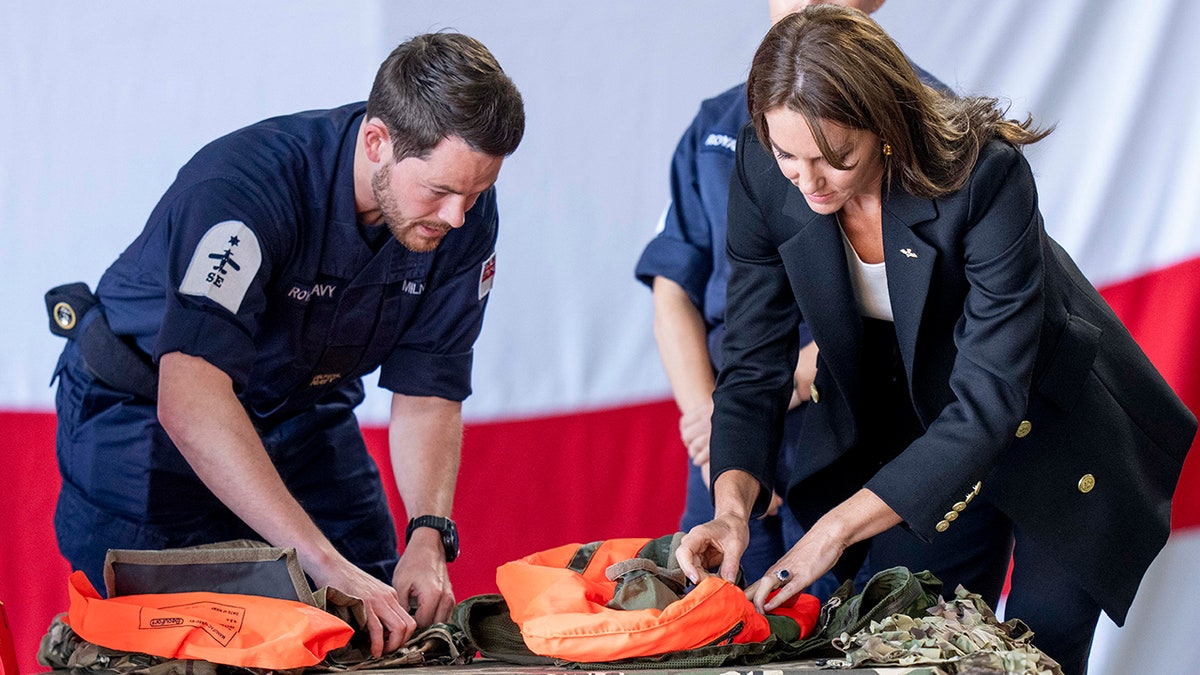 LIKE WHAT YOU'RE READING? CLICK HERE FOR MORE ENTERTAINMENT NEWS
Moments later, with the life vest secured tightly around her, Middleton seemed to be preparing for the worst as she winced and pulled a string to activate the device. Much to her relief, things worked as they should.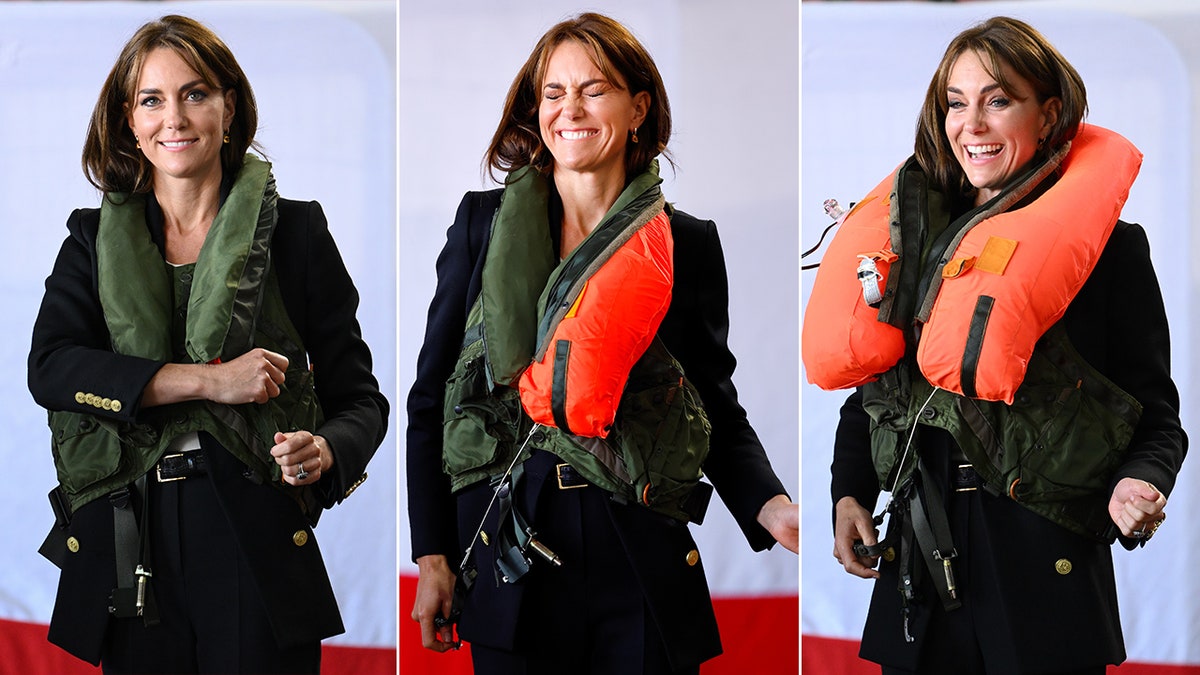 Within the hangar, the princess was introduced to members of the Royal Navy Survival Equipment (SE) Technicians, who are responsible for ensuring aircrew have proper clothing, helmets and flotation devices, as reported by People magazine.
Middleton was also treated to a tour of the Air Traffic Control tower, where she donned a massive pair of headphones and spoke with the crew operating a helicopter.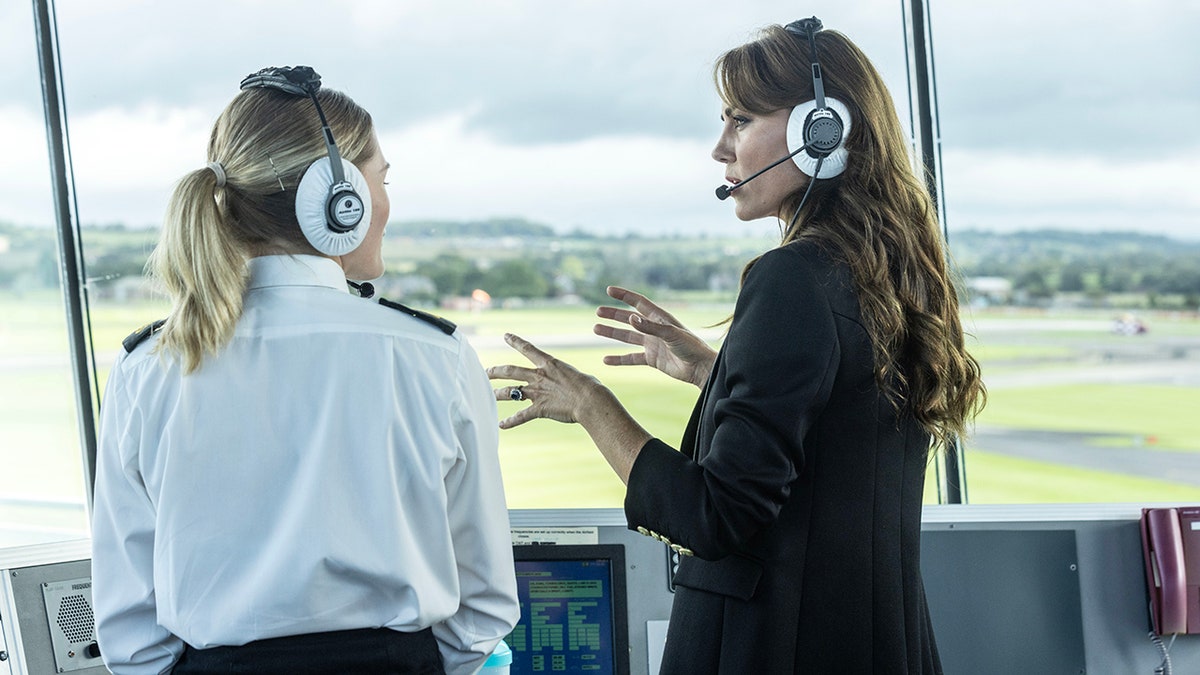 CLICK HERE TO SIGN UP FOR THE ENTERTAINMENT NEWSLETTER
The princess even got to play the role of pilot, sitting in the Royal Navy Wildcat helicopter while surrounded by personnel.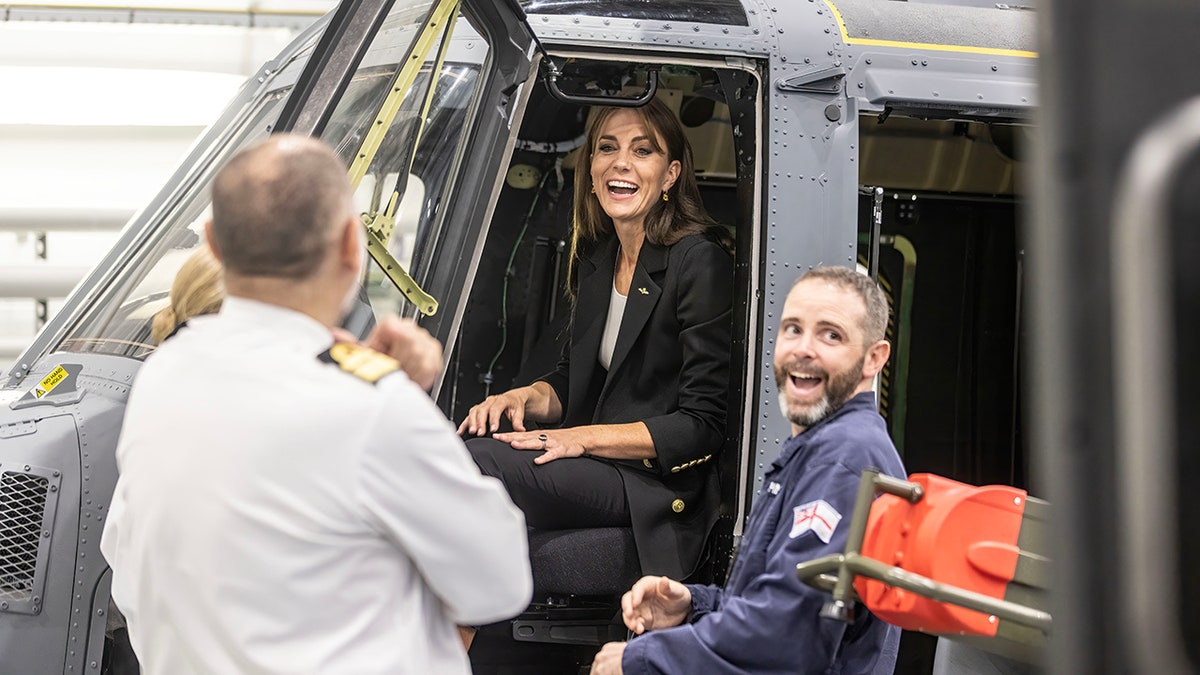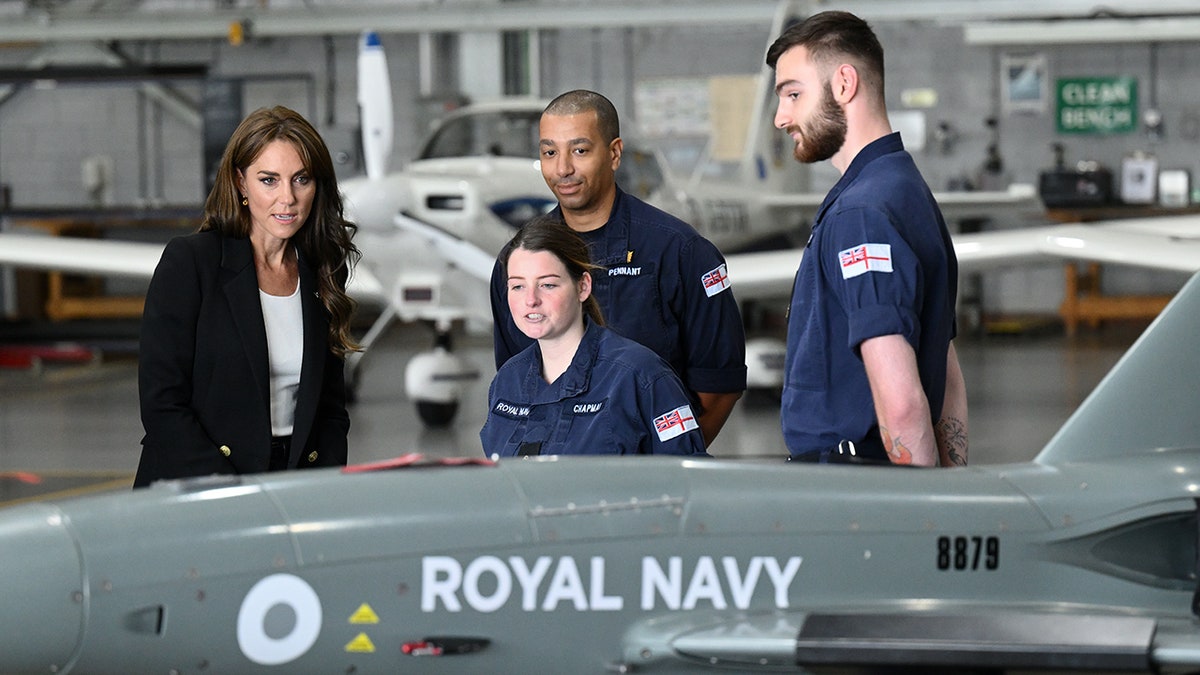 On the X (formerly known as Twitter) account of the Prince and Princess of Wales, there was a sweet compilation video shared of Middleton's time at the base.
"Thank you to all the brave men and women who serve in the Royal Navy and across the Armed Forces," the tweet read.
A representative for Kensington Palace did not immediately return Fox News Digital's request for comment.