Jean-Pierre torched for ignoring question on Biden interacting with son's business partners: 'Never an answer'
The White House press secretary insisted there was 'no evidence' Biden was involved with his son's business
White House press secretary Karine Jean-Pierre took heat online after leaving while a reporter shouted out a question regarding President Biden's potential involvement with his son Hunter's foreign business deals.
Allegations that Biden was involved in his son's business deals was a major topic at Wednesday's press briefing following House Speaker Kevin McCarthy's announcement of a formal impeachment inquiry into the president. Though Jean-Pierre repeatedly insisted that House Republicans have provided "no evidence" connected to the president, New York Post correspondent Steven Nelson pointed out that some polls have shown many voters believing otherwise.
"Can you explain why the president interacted with so many of his son's foreign business associates!? More than half of voters told CNN they believe the president was involved and he lied! You can't have a response to that, Karine?" Nelson asked.
Jean-Pierre declined to answer and instead left the podium.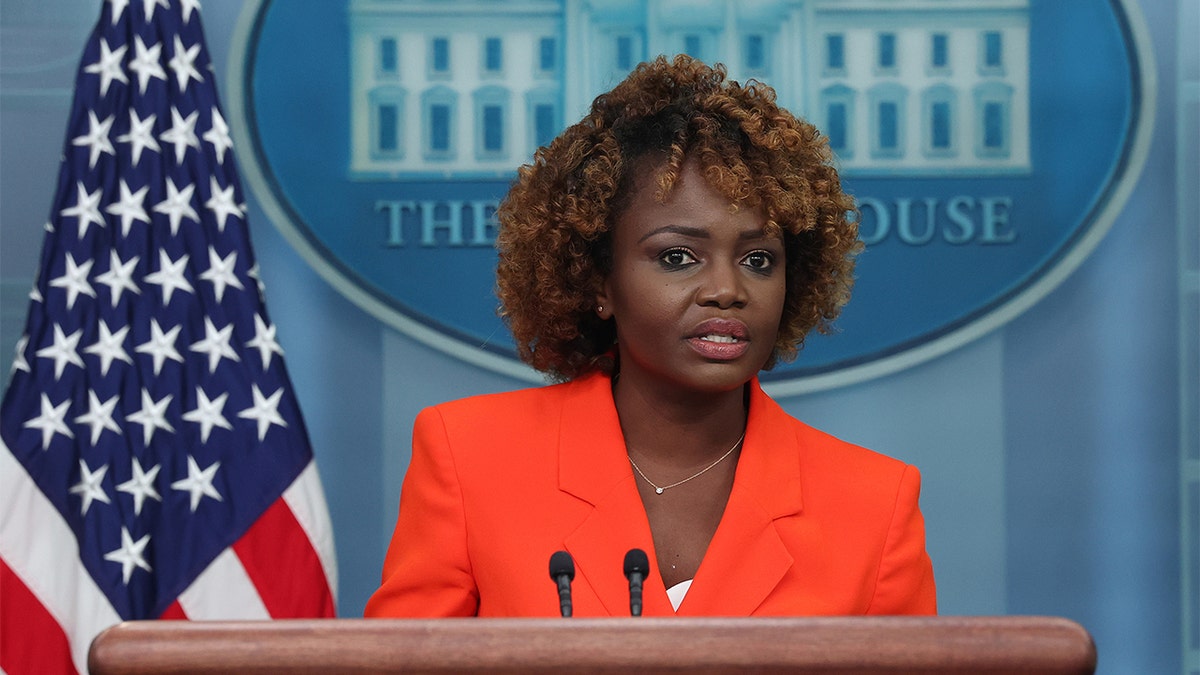 KARINE JEAN-PIERRE CLAIMS BIDEN 'WAS NEVER IN BUSINESS' WITH HUNTER: 'GOALPOSTS SHIFTED'
The press secretary's pattern of avoiding questions about Hunter Biden did not go unnoticed by social media users frustrated with her behavior.
"Never an answer," New York Post journalist and FOX News contributor Miranda Devine commented.
Comedian Tim Young noted, "KJP runs away from questions about Biden working with Hunter's business associates...And the fact that Americans believe Joe to be a complete liar..."
"This Administration is completely dysfunctional and corrupt, yet the mainstream media and Democrat Party blithely act or pretend it is a perfectly normal situation. And sadly, perhaps it is the 'new normal,'" former GOP Georgia Rep. Bob Barr lamented.
"Not a single reporter asked this during the briefing when talking about the impeachment inquiry except @stevennelson10 from the NY Post, who had to wait until the end when Karine was walking out," conservative strategist Greg Price wrote.
The GOP's official account pushed back, "Joe Biden met with Hunter's business associates on at least 16 different reported occasions. According to sworn testimony from Devon Archer, Hunter put then-VP Joe Biden on speakerphone on at least two dozen occasions during meetings."
"KJP bolts from the podium when reporters turn up the heat," Citizen Free Press reported.
Josh Hawley communications director Abigail Marone summarized, "KJP is so useless at these briefings. She's almost always the second or third person to take the podium at briefings and then when she finally gets up she just doesn't answer any questions. Always refers reporters to someone else or 'won't get into it,'" ending with a clown emoji.
Jean-Pierre has been criticized for dodging questions connected to Hunter Biden. Reporters have pointed out that she has updated her language from insisting that Biden never "discussed" business with his son to saying that Biden has never "been in business" with his son. Other questions have received harsher responses.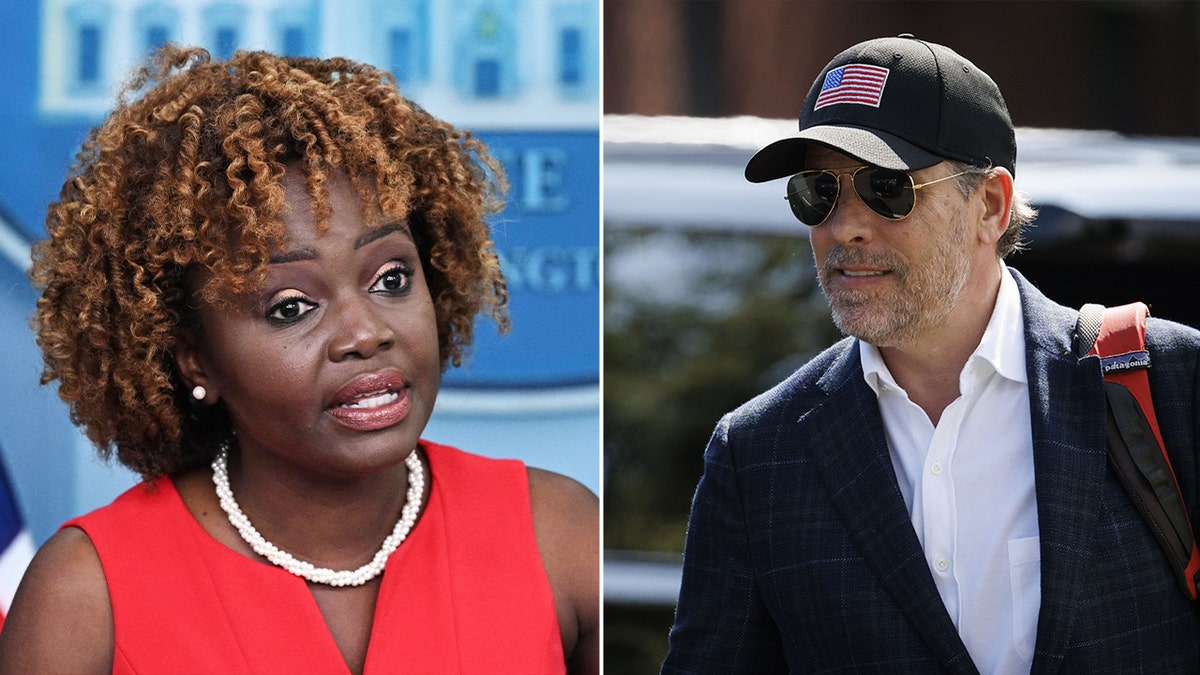 "It's not up to you how I answer the question. I just answered the question by telling you my colleagues at the White House Counsel have dealt with this, and I would refer you to them," Jean-Pierre snapped back at Nelson in June.
During Tuesday's press briefing, Jean-Pierre also pushed back against Nelson after he continued to press on her accusation that House Republicans have found "no evidence" because Biden "didn't do anything wrong."
WATCH: KARINE JEAN-PIERRE LAUNCHES RANT OVER BIDEN IMPEACHMENT INQUIRY, SNAPS AT REPORTER IN TESTY MOMENT
"Even House Republicans have said the evidence does not exist. House Republicans have said that to my friend in the back who just yelled at, which is incredibly inappropriate," she said, appearing frustrated.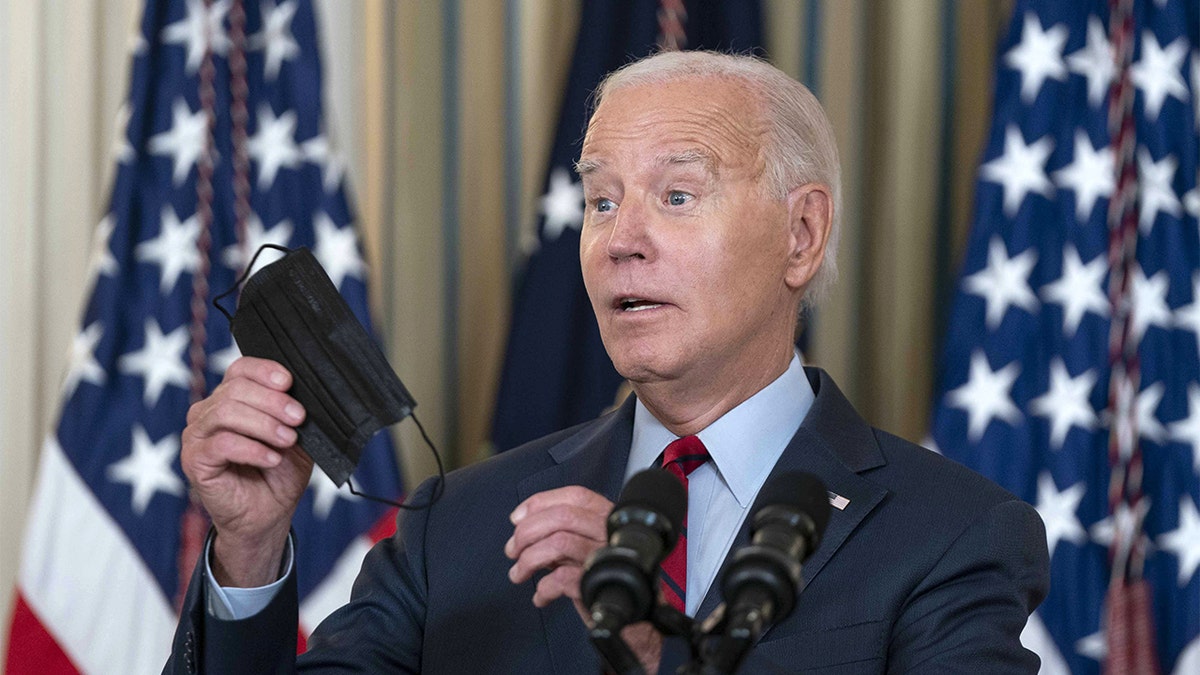 "But House Republicans have said that there doesn't — there doesn't — it doesn't exist. Their own investigations have actually debunked their ridiculous attacks. And the only reason Speaker McCarthy is doing this — is doing this political stunt — and we have seen it, you all have reported, is because Marjorie Taylor Greene has said — she threatened to shut down the government," she said.