GREG GUTFELD: Biden and the progressives continue to focus their firepower on all of us
Gutfeld examines the changing political landscape
So today is 9/11, which means at CNN and MSNBC, it's Monday. Because 9/11 is that little thing that paled in comparison to January 6. Right? Now, for those of you under 30, it's probably hard for you to appreciate what a jolt that day was to the country. Not since Pearl Harbor had we taken such a hit on the home front.
Here in New York, we were all walking around watching the skies. Usually, we look at the ground so we don't step on needles, poop, or a passed-out Brian Kilmeade. But 22 years ago, you didn't know what would come next, but you knew the threat was out there. It was a different time. The country pulled together and our federal agencies actually work together against Al Qaeda instead of surveilling parents who complained that their kids' gym teacher wears a bra and a jockstrap. But those people were, by almost any metric, successful. The high point came when Usama bin Laden got a taste of old-time American frontier justice as Rob O'Neill used automatic weapons to ventilate his turban. Yippie ki-yay douchebag you're not dealing with the French here.
And then came ISIS, a different version of the threat. The terrorists that Obama called junior varsity. Maybe because they're the only dudes he could beat at bowling. But what also came after that? Donald Trump. For those with a memory longer than a week, before Trump came along, we were told by the so-called experts that ISIS was an idea, a destructive ideology that couldn't be killed, much like communism or recycling. Oh, yeah, that felt good.
So let me ask you. When was the last time you heard anything about ISIS? Exactly. Carrot Top gets more press, and he hasn't killed anybody lately. Thanks to Trump's willingness to take the gloves off and deal with ISIS in the only language they understand, raw firepower, ISIS was no longer the cool kid on the terrorist block. The beheaders were beheaded. But as ISIS's allure and threat faded, a different threat emerged. Yeah, the one that attacks from within. Like a burrito.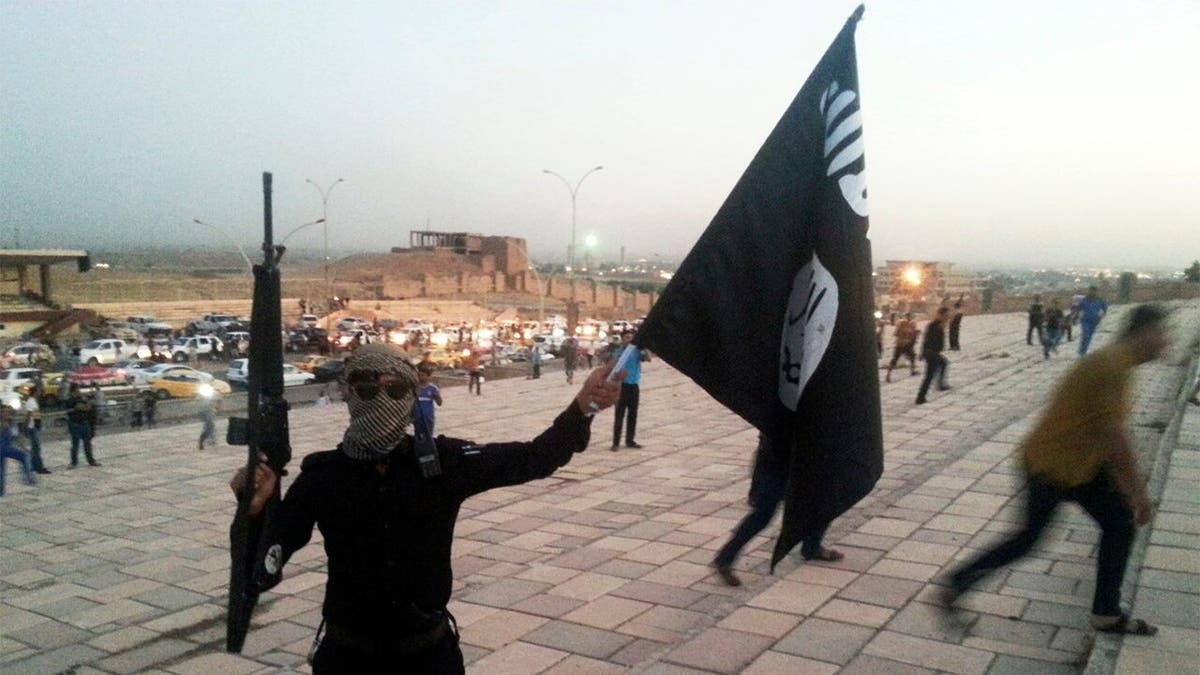 Now, it's from the very government who decided terrorism was in the rearview mirror. So instead, we got Crossfire Hurricane with our national security apparatus turning its firepower on a duly-elected president. Now, you know these people. You know their names. Fifty-one of them signed a letter telling us Hunter's laptop was a Russian operation. If you don't know who I'm talking about, just Google "Politicians who got gigs at CNN." Four of them had been heads of the CIA. I wonder if any of them ever sent money to a Nigerian prince. And because the media cheerleaders them, there's no introspection, there's no hesitation, the Dems just keep coming. But not at the terrorists or the drug cartels. They're not targeting a Taliban resurrecting itself after the shambolic pullout from Afghanistan, a pullout that gave those goat humpers a happier ending than a midtown massage parlor.
Yep, they're actually coming at you and me. To them, school children's parents are the equivalent of the al-Shabab brigade. Today, the Dems believe that the Constitution's Bill of Rights was some silly top ten list tweeted out by BuzzFeed. You know, ten signs that your cat is a wizard. But the First Amendment? Fascism. A recent decision from the federal Fifth Circuit Court of Appeals found that the White House, CDC, surgeon general and FBI had engaged in activities that coerce social media companies into suppressing a broad range of protected political speech. In other words, how dare you question mask and vaccine mandates on social media, you insurrectionist. I'm not sure who's a worse doctor, Dr. Fauci or Dr. Jill. I'd rather get a prostate exam from Dr. Ruth. Very soft hands, fit a lot up there.
DR. JILL BIDEN AVOIDS TOUGH QUESTIONS ON 'THE VIEW' AS HOSTS SKIP PAST HUNTER BIDEN ALLEGATIONS
The Second Amendment? Optional. New Mexico's governor has decided it doesn't apply in her jurisdiction. I didn't realize it works this way and it's great. I just decided that I don't need to pay taxes or obey traffic lights, and only a sucker would obey those laws against public nudity. Man, Larry Kudlow had the right idea all along. How about the basic right for self-determination for you and your family? In California, a new bill was just passed that requires parents to take a position on their child's gender in custody cases.
What's that, Mr. Smith? You refused to call your son Billy by his new name, Britney? Well, say goodbye to your son. Now, judges can simply award the kid to whichever parent goes along with childhood, self-mutilation, mutilation that the poor kid believes is necessary to get the approval of places like "The View." Who would want to transition to a woman after seeing that crew? Unless. Unless you want to transition to a men's prison football team. But that's how we determine custody now-- following a sick fad with as much scientific evidence as leg warmers if leg warmers made you cut your kid's feet off.
CALIFORNIA PASSES BILL PUNISHING PARENTS WHO DON'T 'AFFIRM' TRANS KIDS IN CUSTODY BATTLES: 'UTTER MADNESS!'
Now, please don't make me go through all the other amendments. That guy Trace McGillicuddy or whatever his name is, has to come on after us. But as we close out another 9/11, remember what occurred that day and recall that the real threats to this country used to remain from outside and not from within. You know, before our braindead president and his minion of Marxist maggots took the helm. We need to wake up to the fact that Biden and the progressives continue to focus their firepower, not externally, but on all of us. You don't believe me? Well, as Joe returns from the G20 with a pile of policy initiatives telling us what horrible polluting people we are, he will also be the first president not to attend one of the 9/11 site memorials. Maybe because the real threat to Biden isn't terror, it's any working microphone.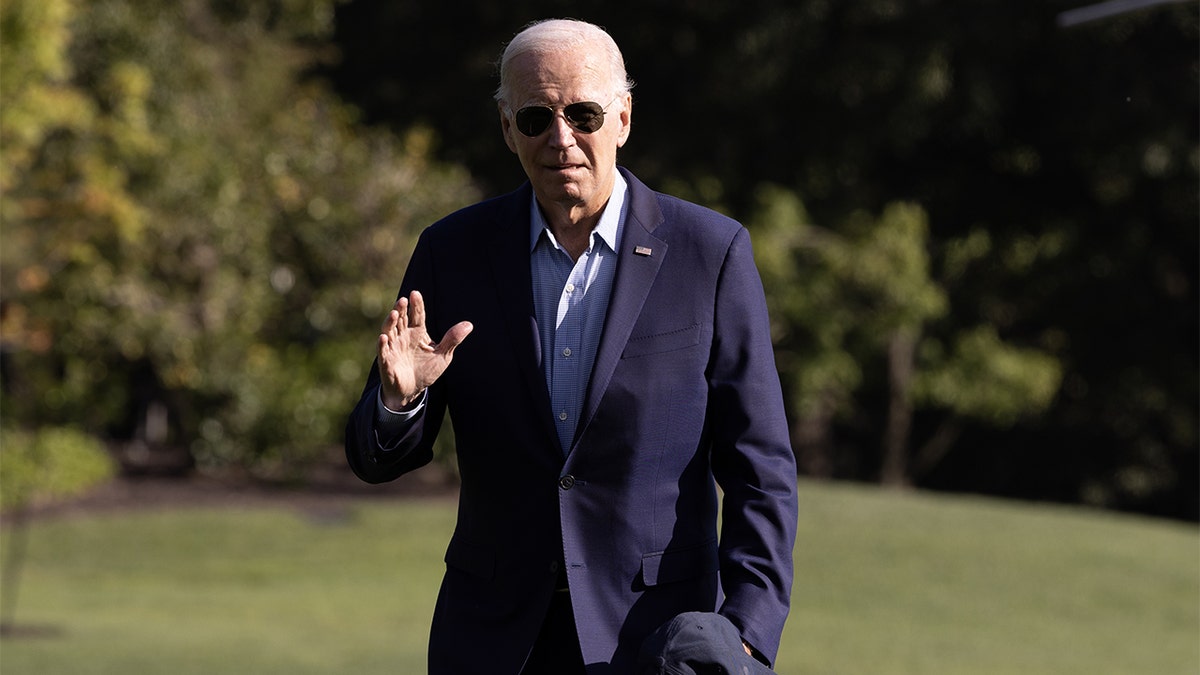 It's like an extra-long Oscar speech. But, you know, it must be tough minding the store when you don't have much of a mind left.