Fishing hook becomes lodged in hungry dog's throat: 'Real challenge,' said veterinary surgeon
A dog needed surgical attention after it swallowed a fishing line
An apparently hungry dog in the U.K. recently swallowed an entire fishing line — including the hook.
The staff at Milton Keynes Veterinary Group — an independent, family-run veterinary practice with five different locations — said that a dog named Betsy was admitted to their practice after a fishing hook became lodged in her throat, as SWNS, the British news service, reported.
Veterinary surgeon Matthew Lloyd was able to "expertly remove the line and sharp hook" without causing any additional damage to the animal.
The incident required specialist equipment, according to SWNS.
ANIMAL RESCUERS BAFFLED BY SCORES OF HIMALAYAN KITTENS DUMPED IN MARYLAND PARK: 'IT'S A MYSTERY'
An x-ray image of the dog's neck indicated the hook was still stuck in her esophagus, according to SWNS's reporting.
The animal's owners only realized what had occurred after they noticed that fishing wire was protruding from their dog's mouth.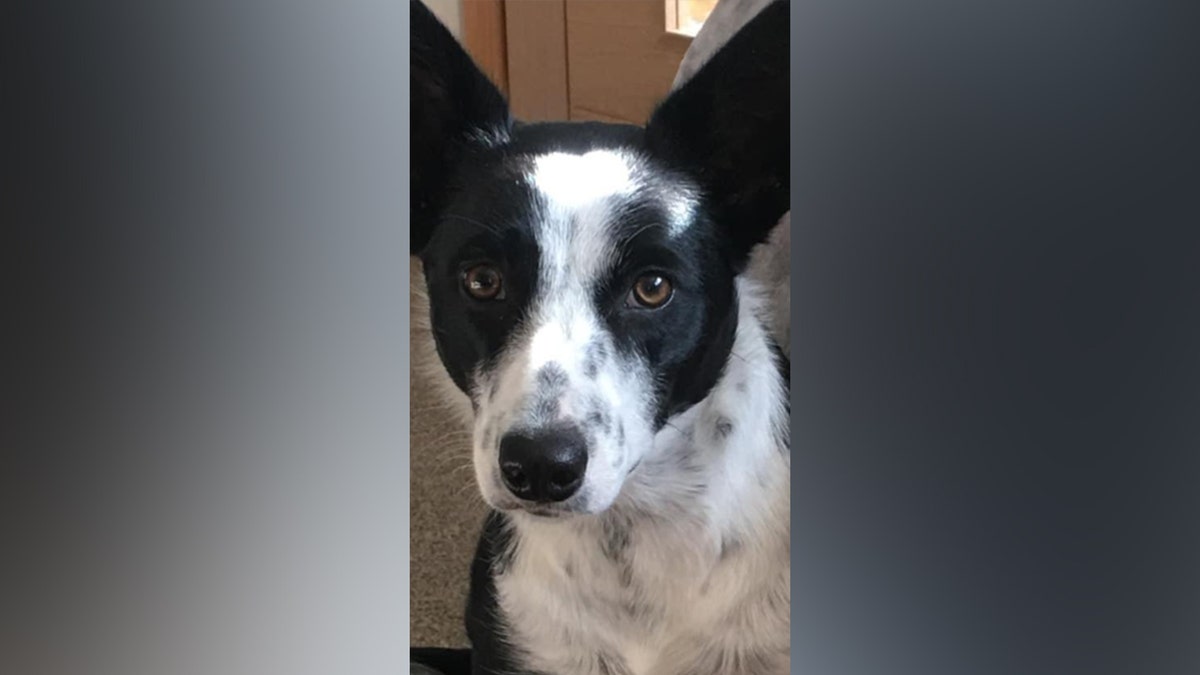 Lloyd said, "Betsy's was an interesting case."
He added, according to SWNS, "To remove such a sharp hook without causing any additional damage was a real challenge — and we are so pleased to have such a lovely outcome for Betsy and her owners."
DISABLED KITTEN IN LOS ANGELES NAMED CHOLULA IS LOOKING FOR A HOME TO SHARE HER 'WORLD'S LOUDEST PURR'
The staff at Milton Keynes Veterinary Group describe themselves as "a highly professional, qualified and skilled team of vet surgeons and nurses supported daily" by receptionists and an "experienced management team," as the group says on its website.
"Dogs are great companions while fishing, but they are often attracted by shiny lures and bait."
The vets at the practice "come from a variety of backgrounds and have a wealth of knowledge and experience across all types of surgery, some with special interests in ophthalmology, feline medicine, orthopedics and more," the group notes.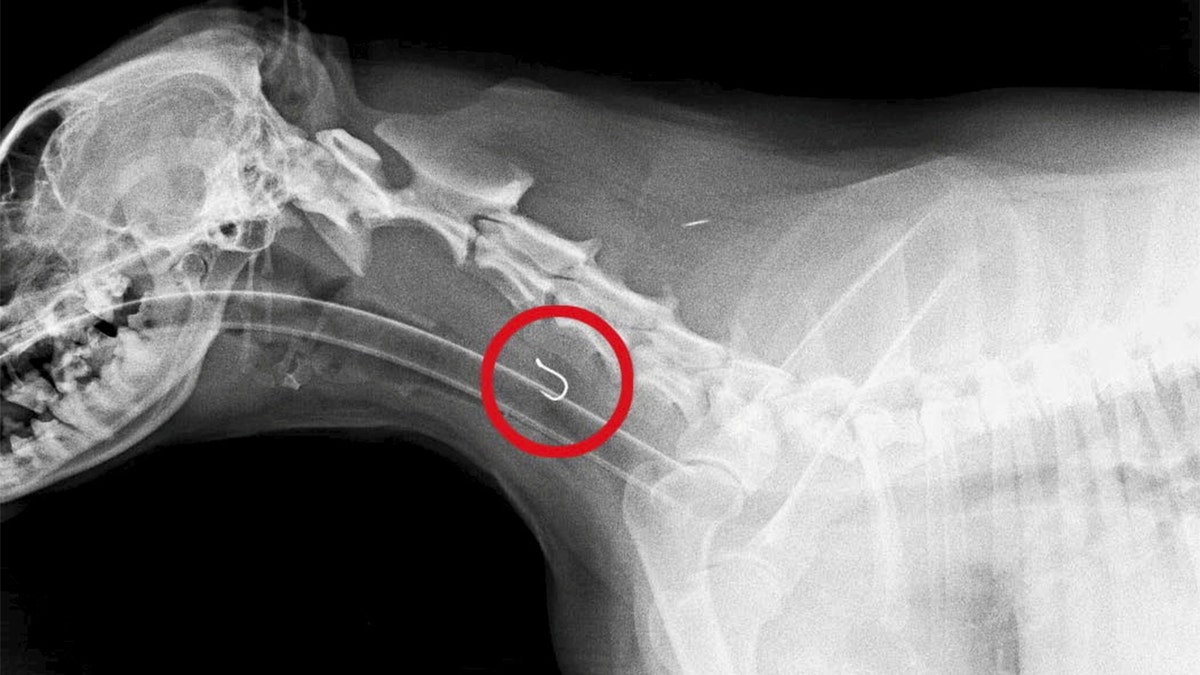 "Many of our vets have undertaken post-graduate study and achieved further specialist qualifications, awarded by the veterinary governing body the Royal College of Veterinary Surgeons (RCVS), and continue to develop skills and knowledge with further education courses throughout their career."
Said Pet Helpful, "Almost all dogs should have [a fishing] hook removed by endoscopy or surgery. There are a few cases where this might not happen," the website noted.
DOG RECEIVES LIFE-CHANGING FACELIFT AFTER DROOPY EYES CAUSED SIGHT ISSUE: 'LOOKS VERY WELL'
Also, "dogs are great companions while fishing, but they are often attracted by shiny lures and bait," said Pet MD in a writeup on the topic of fishing lines and dogs.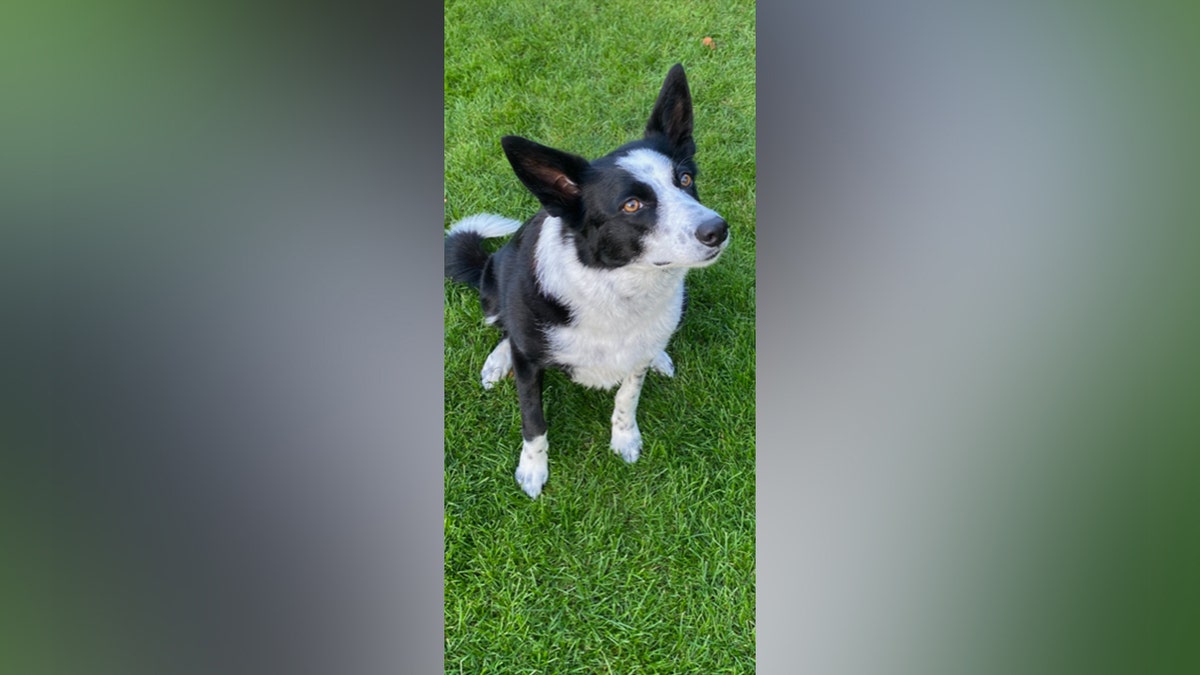 "If a fishhook should become embedded in the dog's paw, mouth, esophagus or stomach, it requires special care (including sedation, minor surgery, endoscopy and pain medications) to remove it."
The publication added, "We typically don't recommend attempting to remove this by yourself, as you can cause severe damage (to both you and your dog)!"
CLICK HERE TO SIGN UP FOR OUR LIFESTYLE NEWSLETTER
It also noted that "while most dogs are good swimmers, not all are."
Owners should know that "some dogs can drown."