China flies more than 150 military planes toward Taiwan as island condemns military 'harassment'
Taiwan's Defense Ministry described the Chinese military action as 'harassment' that could escalate tensions
China's military sent over 150 warplanes toward Taiwan this week in an unprecedented military action that the island's government swiftly condemned as "harassment."
On Monday, mainland China's military, known formally as the People's Liberation Army, flew 103 warplanes near and over the island in a 24-hour period in what the island's defense ministry called a recent new high. On Tuesday, an additional 55 PLA aircraft were detected near the island by Taiwan's R.O.C. Armed Forces.
The Ministry of National Defense said 40 of the planes invaded Taiwan's Air Defense Identification Zone, the symbolic median line between mainland China and the island. They included more than 30 fighter jets as well as midair refueling tanker planes. Another 27 of the warplanes on Tuesday crossed the ADIZ.
"We urge the Beijing authorities to bear responsibility and immediately stop such kind of destructive military activities," Taiwan's Defense Ministry said in a statement, calling the Chinese military action "harassment" that could escalate in the current tense atmosphere.
CHINA DEPLOYS OVER 40 PLANES TO TAIWAN STRAIT, IS MASSING FORCES AT COASTAL MILITARY BASES, TAIWAN WARNS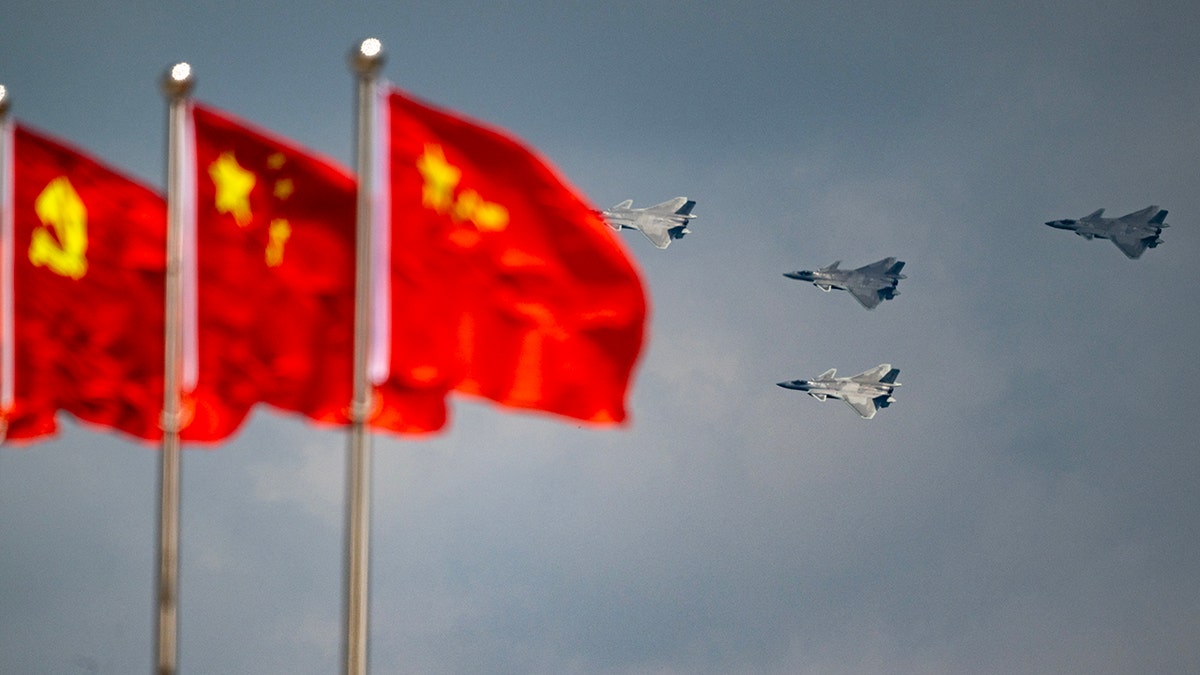 China, which claims Taiwan as part of its territory, flies warplanes toward the self-governing island on a near-daily basis but typically in smaller numbers. As is customary, they turned back before reaching Taiwan.
When asked about the activity, Chinese Foreign Ministry spokesperson Mao Ning said there is no such thing as a "median line" because the island of Taiwan, although self-governing, is recognized officially as part of Chinese territory.
CHINA, RUSSIA SEND NAVAL WARSHIPS NEAR ALASKA, TRIGGERING FORCEFUL US RESPONSE
Most of the international community, including the U.S., formally recognizes the "One-China" policy, although President Biden said the U.S. would respond should China invade the island – a comment The White House later walked back.
In recent months, China has continued its aggressive effort to expand its influence through the Pacific, which includes increasingly large military drills in the air and waters around Taiwan. The U.S. is Taiwan's main supplier of arms and opposes any attempt to change Taiwan's status by force.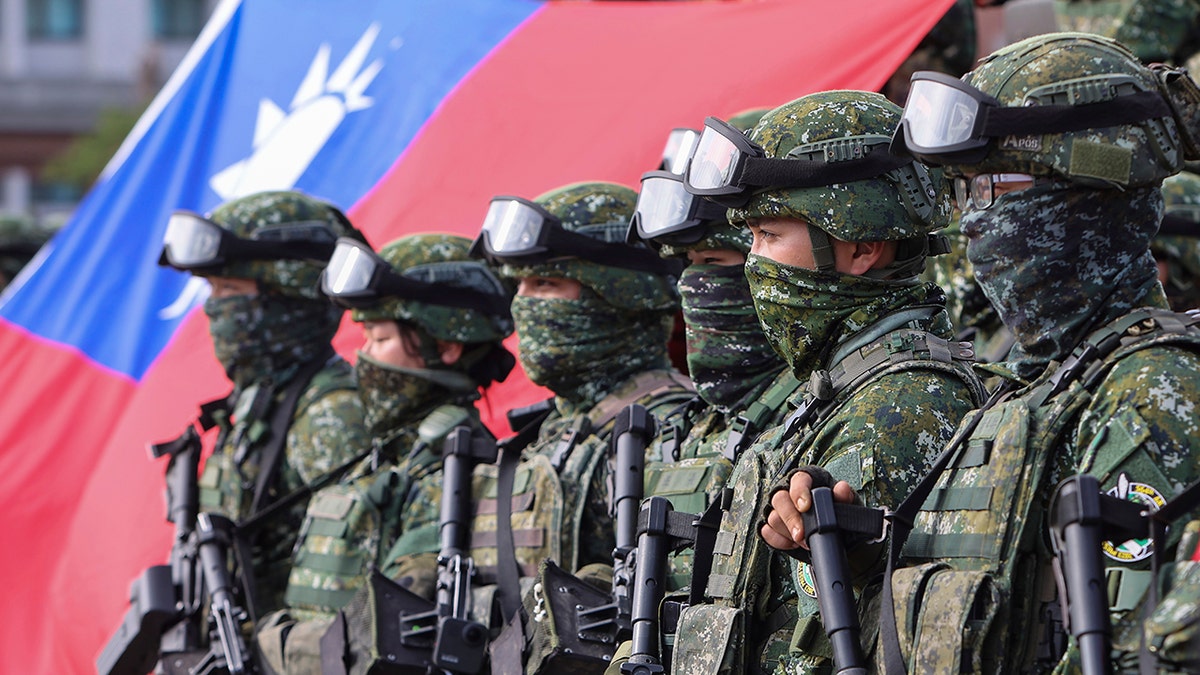 The Chinese government would prefer that Taiwan come under its autonomous control voluntarily and last week unveiled a plan for an integrated development demonstration zone in the Fujian province.
The move was likely trying to entice the Taiwanese even as it threatens the island militarily in what experts say is China's long-running carrot and stick approach. China could also be attempting to sway Taiwan's presidential election in January.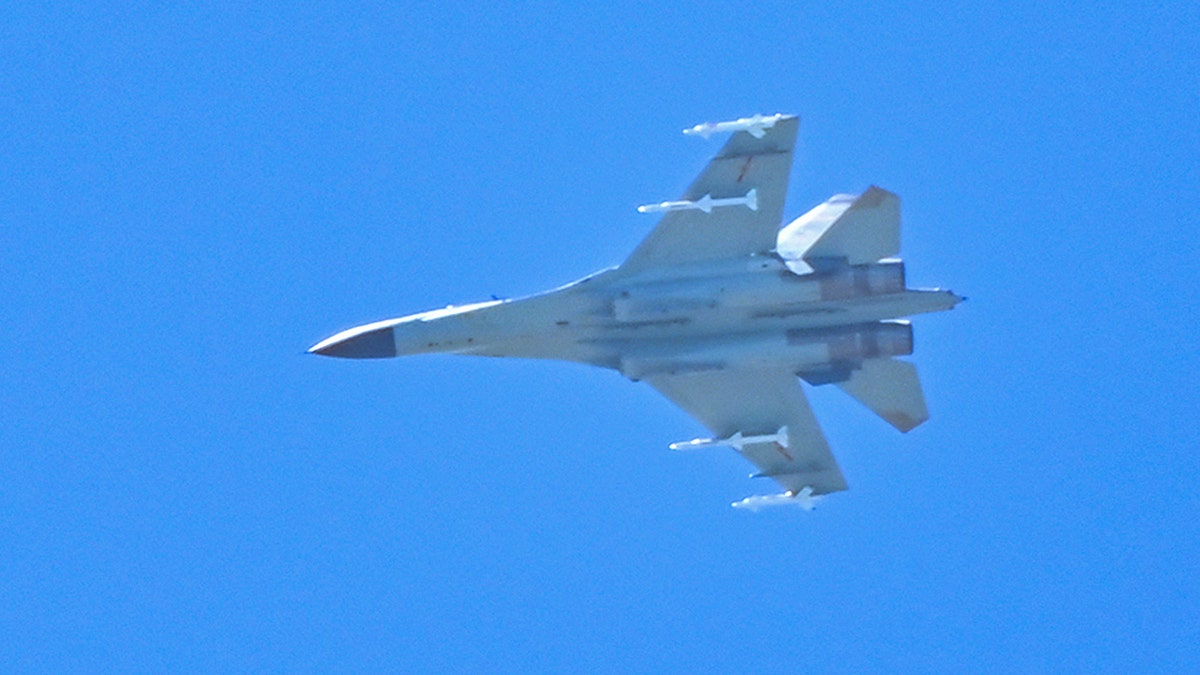 The governing Democratic Progressive Party, which leans toward formal independence for the island, is anathema to the Chinese leadership. Instead, China favors opposition candidates who advocate working with the
Taiwan and China split during a civil war in 1949, which is when the Communists took control of mainland China. The losing Nationalists fled to Taiwan and were allowed to set up their own government on the island.