Chicago mayor considers creating city-owned grocery store after Walmart, Whole Foods close stores in the city
Chicago is exploring a city-owned grocery store after several closed in the past year citing millions in annual lossesChicago Mayor Brandon Johnson
announced last week that his administration is exploring a city-owned grocery store as a means of promoting "equitable" access to food, though the plan has drawn criticism from skeptics of a government owned and operated store.
Chicago would become the first major U.S. city to implement a
municipally owned grocery store
to address food inequity if the proposal advances, the mayor's office said in a release. Johnson's office said Wednesday that it's working with the Economic Security Project, a non-profit group, on a feasibility study that "will help inform the Johnson administration's emerging food retail strategy, which will receive input from experts, community leaders, and Chicago's Food Equity Council."
"All Chicagoans deserve to live near convenient, affordable, healthy grocery options. We know access to grocery stores is already a challenge for many residents, especially on the South and West sides," Johnson said. "My administration is committed to advancing innovative, whole-of-government approaches to address these inequities. I am proud to work alongside partners to take this step in envisioning what a municipally owned grocery store in Chicago could look like."
CHICAGO MAYOR BRANDON JOHNSON SUES AUTOMAKERS AS CAR THEFT 'CRISIS' GETS WORSE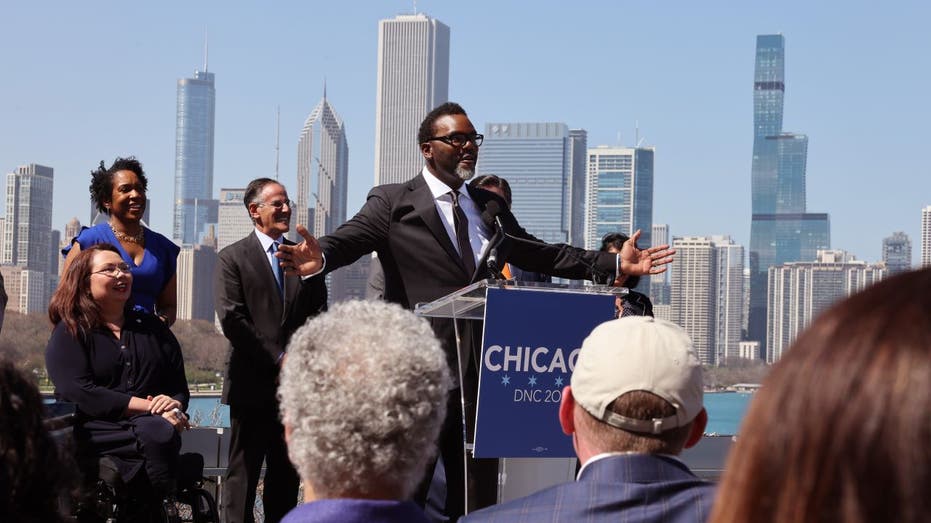 Chicago Mayor Brandon Johnson announced last week that the city is exploring the feasibility of a city-owned grocery store following six store closures in the last year.
((Photo by Scott Olson/Getty Images) / Getty Images)
The mayor's office added that "Historic disinvestment has led to inequitable access to food retail across Chicago, and these existing inequities have been exacerbated as at least six grocery stores closed on the South and West sides over the past two years."
It cited data from the U.S. Dept. of Agriculture estimated that 63.5% of residents in West Englewood and 52% of East Garfield Park residents live more than half a mile from their nearest grocery store. It added that "food access and security link directly to environmental and racial justice. 37% of Black residents and 29% of Latine/x residents are food insecure, compared to 19% of residents overall."
DOZENS OF CHICAGO-AREA GAS STATIONS FORCED TO SLASH HOURS OVER CRIME SURGE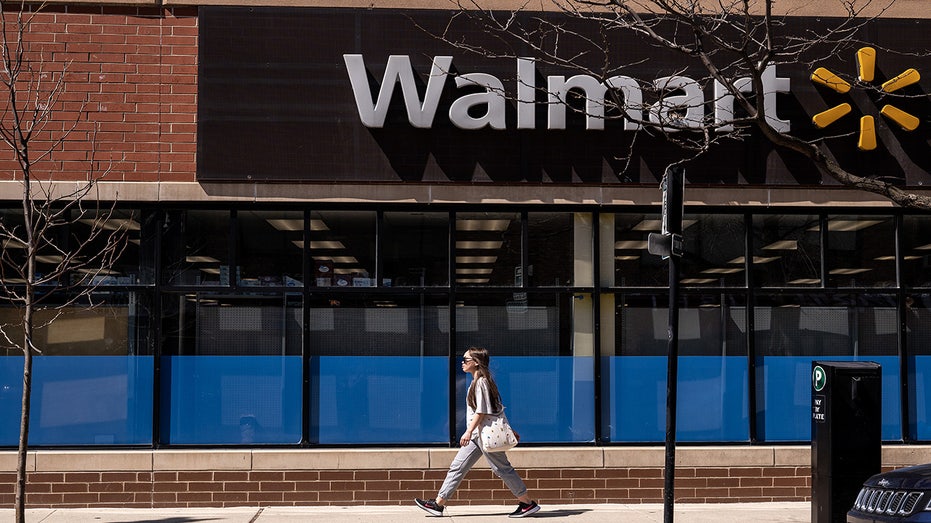 Walmart closed four stores in Chicago that it said were losing tens of millions of dollars per year and seeing losses deepen.
(Christopher Dilts/Bloomberg via Getty Images / Getty Images)
Several big-name grocery stores have been among those that closed in recent years. Last year,
Whole Foods
closed a store in the South Side neighborhood of Englewood six years after it opened in an area that was considered to be a "food desert."
Walmart announced the closure of three stores in Chicago's South and West Side neighborhoods this April, in addition to one store in the more affluent North Side after years of challenges with profitability despite investing in upgrades to the facilities. Those closures occurred after Walmart CEO Doug McMillon warned in December that its stores across the country were grappling with shoplifting to a degree that, "If it's not corrected over time, prices will be higher, and/or stores will close."
"The simplest explanation is that collectively our Chicago stores have not been profitable since we opened the first one nearly 17 years ago – these stores lose tens of millions of dollars a year, and their annual losses nearly doubled in just the last five years,"
Walmart wrote
in a post announcing the closures. "The remaining four Chicago stores continue to face the same business difficulties, but we think this decision gives us the best chance to help keep them open and serving the community."
Since then, crime has not abated in the Windy City. After his election,
Mayor Johnson's allies
proposed a budget that cut funds from the Chicago Police Department. Johnson has pledged not to cut the city's police budget.
CEOS GIVE FAIR WARNING TO CHICAGO OVER BAD-FOR-BUSINESS POLICIES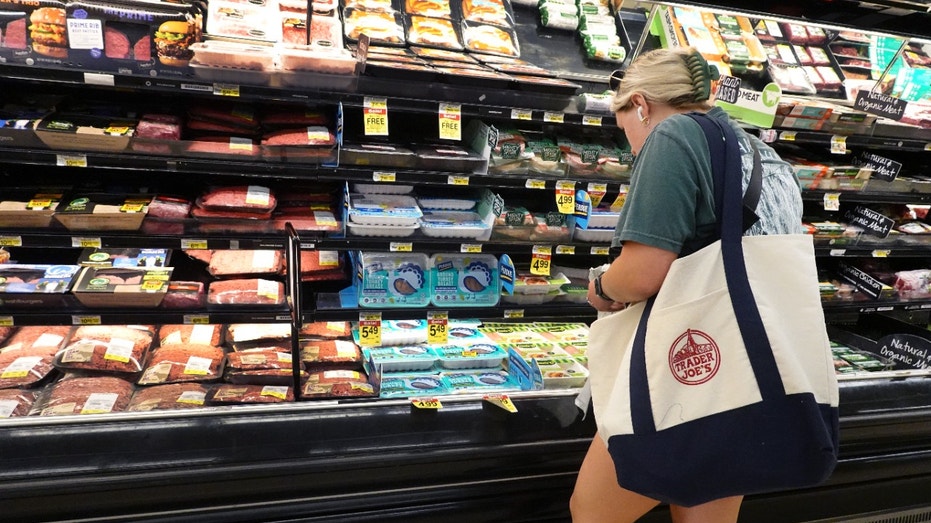 Six grocery stores have closed in Chicago's South Side and West Side neighborhoods over the last year, per the mayor's office.
(Scott Olson/Getty Images / Getty Images)
The mayor's office said in a release that it intends to pursue "values aligned funding opportunities" for the city-owned grocery store initiative such as those from the Illinois Grocery Initiative, which commits $20 million for grants and technical assistance for grocery stores in the state. The city didn't provide a timeline for the study.
The city of Chicago's budgetary woes could factor into its capacity to move forward with the city-owned grocery store project using municipal funding following the conclusion of the feasibility study. Last week, Johnson's office also announced a projected budget gap of $538 million for the upcoming 2024 fiscal yea
"The projected budget gap paints a realistic picture of our city's financial condition, which will require careful consideration and strategic action," Johnson said. "In the coming weeks, we will be taking a much closer look at the challenges we face, and how we will address those challenges reasonably and responsibly, not on the backs of workers and working families."