Alaska bear caught terrorizing moose and calf in 'intense' footage: video
The adult moose appears to smack the brown bear during the interaction
Alaska wildlife officials recently posted rare footage of a bear's violent interaction with a moose and calf at Glacier Bay National Park earlier this summer.
The footage, which was released Aug. 28, was captured by the Alaska Department of Fish and Game on July 8. Officials set up the camera near the small city of Gustavus for a wolf predation study.
"Witness the intense moment when prey and predators come face-to-face in this clip!" the organization's Southeast Alaska division wrote on Facebook.
"This camera was perfectly positioned along a popular animal travel corridor, giving us a front-row seat to Mother Nature's drama," the post added.
GRIZZLY BEAR MAULS MONTANA HUNTER IN CUSTER GALLATIN NATIONAL FOREST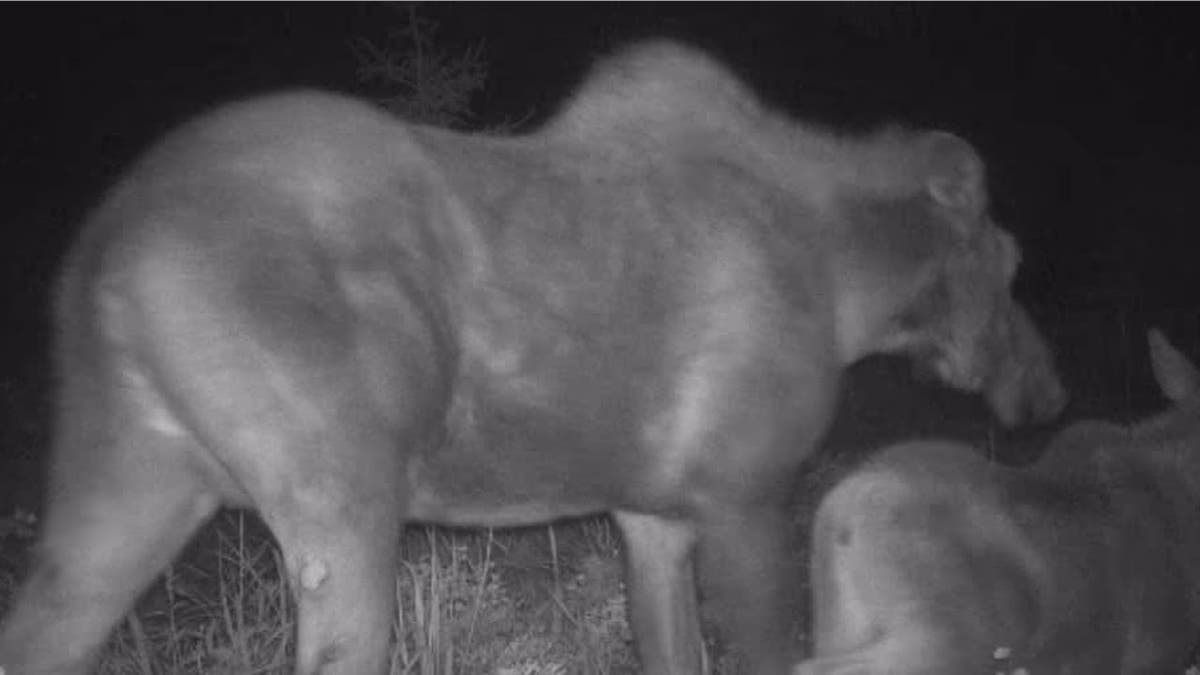 The footage shows the two moose walking surreptitiously at night when a bear suddenly pops up from the left.
In the video, the adult moose attempts to protect the calf and appears to smack the brown bear. The predator quickly lunges into the animal's neck.
The Alaska Department of Fish and Game did not share video of the moose's fate. A wolf was captured sneaking over to the calf off camera.
MONTANA MEN SURPRISE MOMMA BEAR WITH CUB, ENCOUNTER ENDS WITH ACCIDENTAL SHOOTING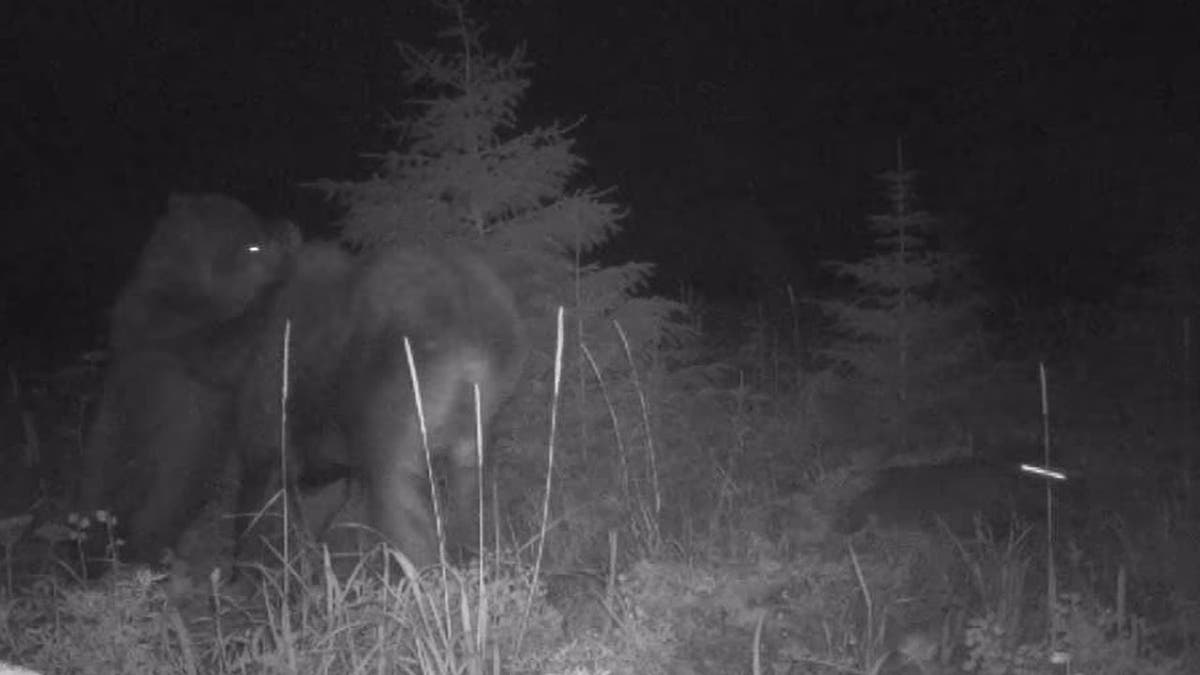 "Dang. Bears and wolves working together??" one stunned Facebook user wrote.
"It does look coordinated ... but impossible to know for sure," the Alaska Department of Fish and Game responded.