Sophia Bush, Miley Cyrus, Britney Spears among Hollywood's shortest marriages from 55 hours to 13 months
'One Tree Hill' actress Sophia Bush, second husband Grant Hughes divorcing after 13 months
From 55 hours to 13 months, Hollywood has seen its share of shortly lived marriages.
Sophia Bush recently filed for divorce from her second husband, Grant Hughes, weeks after celebrating their first wedding anniversary. Prior to saying "I do" in 2022, the actress married her "One Tree Hill" co-star, Chad Michael Murray, in 2005 before calling it quits five months later.
Britney Spears married her first husband, Jason Alexander, in 2004, but the marriage was called off after 55 hours.
Miley Cyrus and Liam Hemsworth first met as teenagers on the set of "The Last Song" in 2009 before making it down the aisle in December 2018. The couple called it quits the following August.
JENNIFER LAWRENCE SHUTS DOWN MILEY CYRUS, LIAM HEMSWORTH CHEATING RUMORS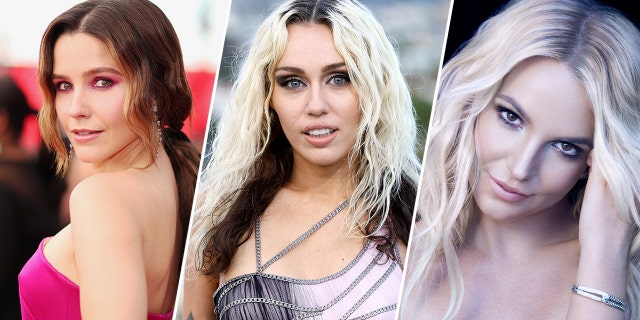 Here's a look at Hollywood stars whose marriages did not stand the test of time – and what some of them have said about it.
Sophia Bush and Grant Hughes
After 13 months of marriage, Bush and Hughes decided to end their union.
In a statement to People magazine, a source close to the couple said they "remain good friends" nearly a year after exchanging wedding vows.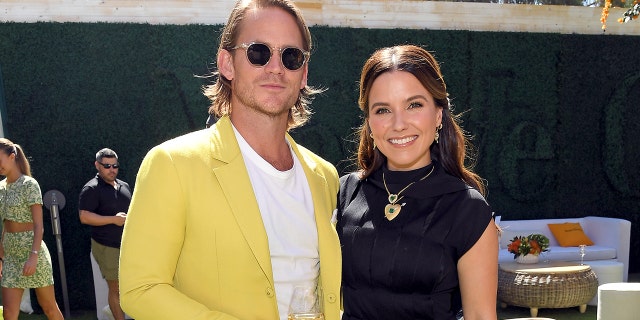 "Sophia and Grant were friends for 10 years and bonded during COVID through their love of community service," the source told the outlet. "They continue to run their nonprofit together and remain good friends."
The "Chicago PD" star also changed her name on Instagram and removed her one-year wedding anniversary post.
According to People magazine, Bush shared a throwback, black-and-white picture of the couple on their wedding day with the caption, "Today marks 365 days of calling you 'husband.'"
The since-deleted caption continued, "Best decision of my life. It still feels just like this. Ecstatic. Running toward the future, grinning and laughing, together. I love you, my favorite. Happy Anniversary."
Chad Michael Murray
Bush was also previously married to Chad Michael Murray.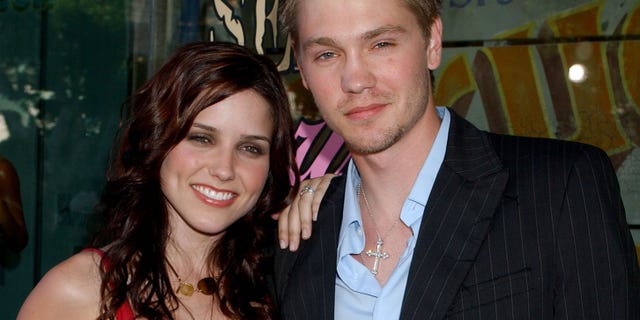 In 2005, she wed her "One Tree Hill" co-star but filed for divorce five months later. In 2021, Bush was a guest on Michael Rosenbaum's "Inside You" podcast where she declined to go into detail about her brief marriage to Murray.
"It's not worth my time," she said. "Oh, I'm not going to talk about him. I'm not allowed to because I've tried to poke fun at being a dumb kid, and whenever I've done that, it gets twisted into I'm talking s--- about somebody who I don't even know anymore, who's clearly a grown-up."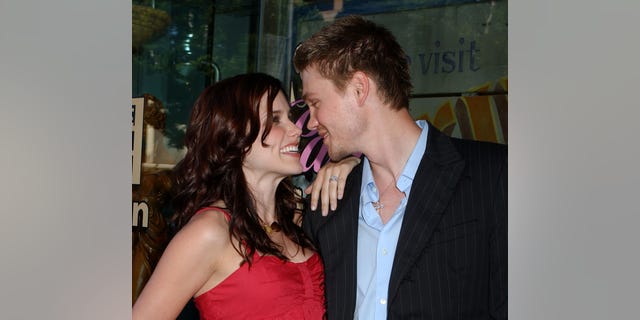 Bush continued, "I think you have to, like, laugh at who you used to be, but when people ask me about history that involves someone else … it's not worth my time. It's not a place where I harbor ill will or anything."
The former couple's divorce was finalized in 2006. Murray went on to marry Sarah Roemer in 2015 and they share two children.
Britney Spears and Jason Alexander
Spears' first marriage was to her childhood friend Jason Alexander. They wed in a Las Vegas chapel in 2004.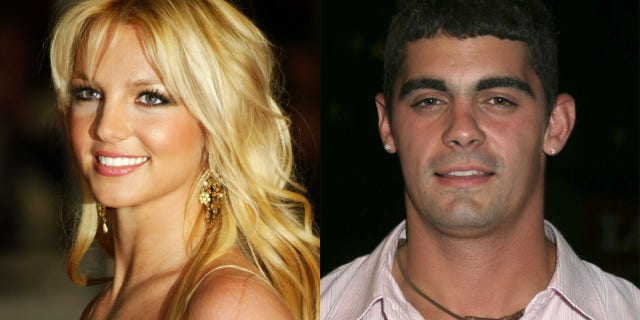 After just 55 hours together, the marriage was annulled. Rumors have swirled that Spears' parents allegedly forced them to split despite their wishes to stay together, though the "Crossroads" star has stayed relatively mum on the subject.
The annulment papers stated, "Plaintiff Spears lacked understanding of her actions to the extent that she was incapable of agreeing to the marriage," according to People magazine.
A LOOK BACK AT BRITNEY SPEARS' RELATIONSHIPS OVER THE YEARS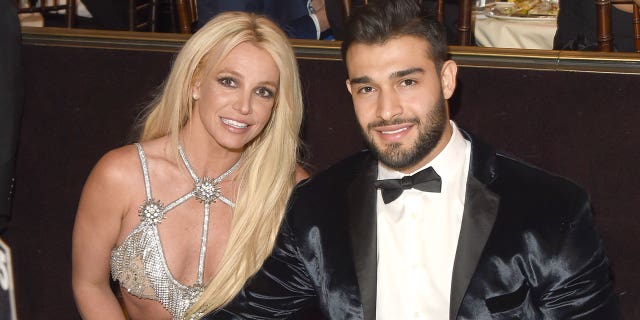 Fast-forward to June 2022, the pop star was granted a restraining order against her former husband after he broke into her property hours before she said "I do" to her current husband, Sam Asghari.
Per Rolling Stone, Alexander was found guilty of aggravated trespass and battery in August 2022, which led to a 128-day county jail sentence.
Miley Cyrus and Liam Hemsworth
Cyrus and Hemsworth tied the knot in December 2018 after losing their Malibu home in a wildfire. They first met on the set of the 2010 film "The Last Song" and became engaged in 2012, only to end their relationship in September 2013.
They rekindled their romance in 2015.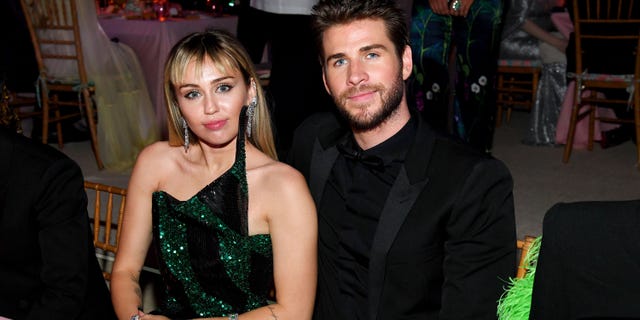 Hemsworth filed for divorce in 2019. Miley and Liam's divorce was finalized in 2020.
Cyrus dropped her bombshell song, "Flowers," earlier this year, which some fans have linked to her relationship with Hemsworth.
Cyrus' 2023 song "Flowers" is all about how she can do things for herself with lyrics that include, "I can buy myself flowers / Write my name in the sand / Talk to myself for hours / Say things you don't understand / I can take myself dancing / And I can hold my own hand / Yeah, I can love me better than you can."
In 2020, the "Hannah Montana" star was a guest on "The Howard Stern" show where she shared details behind her separation from Hemsworth.
Cyrus noted that after the couple's Malibu home was destroyed in the wildfires during their engagement, she "lost everything."
"Me being an intense person and not wanting to sit with it and not wanting to go, you know, 'What could be purposeful about this?' I just clung to what I had left of that house, which was me and him," Cyrus told Stern at the time. "And I really do and did love him very, very, very much and still do, always will."
She said that "there was too much conflict" in their relationship. "When I come home, I want to be anchored by someone," Cyrus explained. "I don't get off on drama or fighting."
Lisa Marie Presley and Nicolas Cage
Lisa Marie Presley married her third husband, actor Nicolas Cage, in 2002. The "National Treasure" star filed for divorce three months later, and the separation was finalized after 107 days of marriage.
Cage is notoriously known for being a huge Elvis fan. Reports revealed that while the actor was still married to Lisa Marie, he was allowed inside Elvis' bedroom at the Graceland estate, which is strictly off limits to anyone who is not a family member.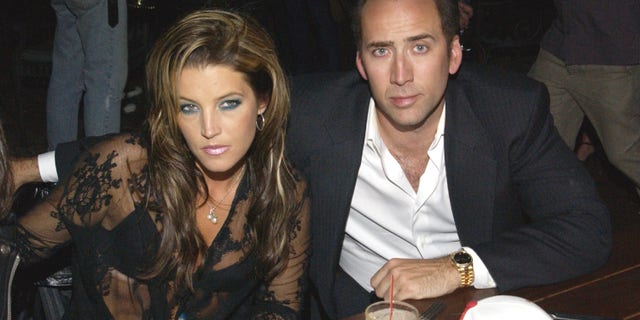 In an interview with the late Barbara Walters, Cage discussed his marriage to Presley and said, "Oftentimes when you have two people who are very strong and their own personalities and rather intense, sometimes you can have a hard time meshing."
LISA MARIE PRESLEY, ELVIS AND PRISCILLA'S ONLY CHILD, DEAD AT 54
Cage had conflicting feelings when it came to their split.
"It's sad, and I miss her every day," he said, adding, "and sometimes I wish we couldn't have rushed the marriage, and sometimes I regret rushing the divorce, but it just seemed like it wasn't going to change."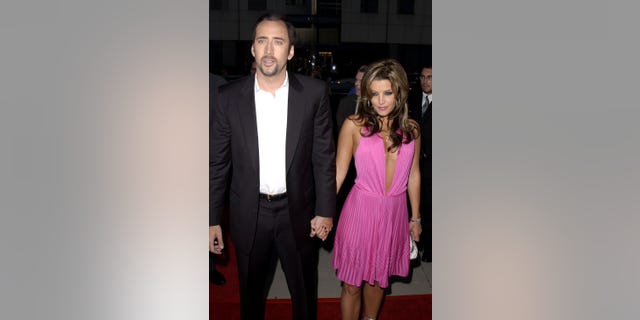 In past interviews, Presley was more outspoken on the couple's split.
"The most upsetting thing was when he called to say he was sorry, wish he hadn't done it, things like that," Presley told ABC in 2003. "You can't have a temper tantrum and then call me four days later and expect, you know, everything to be fine again … so, it was like that. … We were both like two 12-year-olds in a sandbox, basically."
In January, Presley died from a bowl obstruction. She was 54.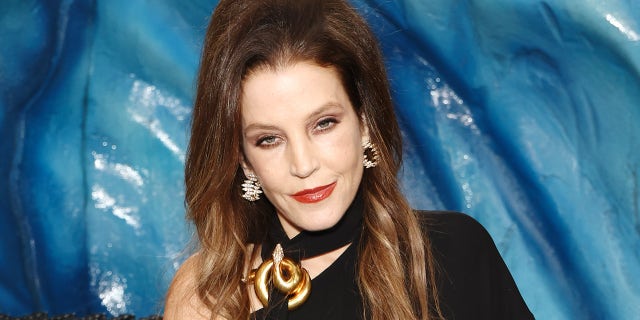 Cage shared a statement with Fox News Digital after her sudden passing: "This is devastating news. Lisa had the greatest laugh of anyone I ever met. She lit up every room, and I am heartbroken. I find some solace believing she is reunited with her son Benjamin."
Carmen Electra and Dennis Rodman
Carmen Electra and former NBA star Dennis Rodman were married for nine days.
On Nov. 14, 1998, the couple made their way to the Little Chapel of Flowers in Las Vegas and exchanged vows shortly after Carmen received a call that her mother died from a brain tumor.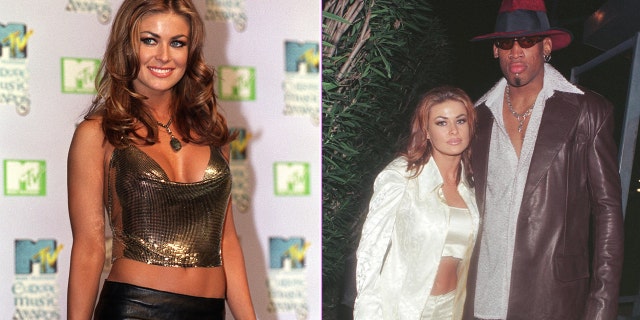 In 2014, she detailed the emotional moment of losing her mother during an appearance on Oprah Winfrey's "Where Are They Now?" show.
"I got a call that my mom was in the hospital … a couple days after coming home, my mom died," she recalled. "Once again, my life changed, but not in a good way. I just went into self-destruction."
A little over a week after the couple exchanged vows, Rodman filled for an annulment, citing "fraud" and an "unsound mind," according to People magazine.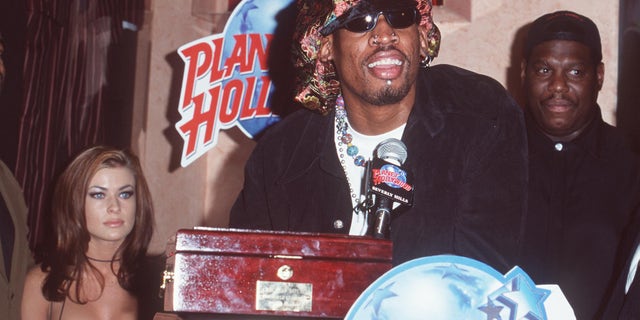 "It happened so fast," Electra told Winfrey. "It was so spontaneous, and I remember right after, 'Oh God, what did we do?'"
In the same Winfrey interview, Electra recalled her marriage to Rodman as "the worst."
"People couldn't understand why I loved him," Electra said of her ex-husband, adding, "because he had a reputation for being a bad boy."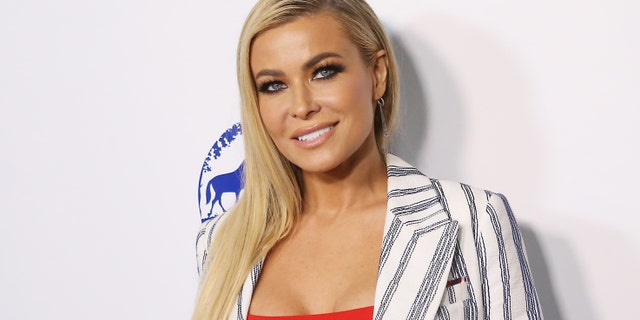 The "Baywatch" star said, "What I saw in the beginning was this gentle giant that was in a lot of pain. So, in a way we understood each other."
Electra continued at the time, "Our relationship was very passionate. When it was good, it was amazing, and when it was bad, it was the worst."
CLICK HERE TO SIGN UP FOR THE ENTERTAINMENT NEWSLETTER
Kim Kardashian and Kris Humphries
Kim Kardashian's wedding to Kris Humphries lasted 72 days. Kardashian and Humphries wed at a private estate in August 2011.
The couple decided to call off their union three weeks after the three-hour special "Kim's Fairytale Wedding," which aired in October that year.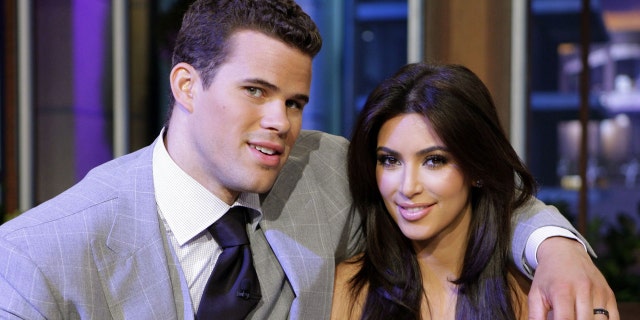 The reality TV mogul cited "irreconcilable differences" for the reason behind her divorce. Both parties issued statements to People magazine after the divorce filing.
"I had hoped this marriage was forever, but sometimes things don't work out as planned," Kim said in a statement at the time. "We remain friends and wish each other the best."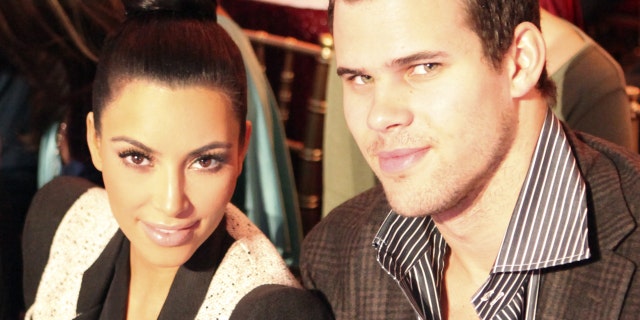 Humphries initially was not very happy that his wife decided to end their union.
"I love my wife and am devastated to learn she filed for divorce," he told outlet at the time. "I'm committed to this marriage and everything this covenant represents. I'm willing to do whatever it takes to make it work."
However, Humphries' mind quickly changed. In November 2011, he responded to Kardashian's divorce filing with an annulment filing of his own, citing "fraud" as the reason behind the filing.
The couple's annulment wasn't finalized until 2013.