Real estate brokerage giant predicts a 'tough' market for remainder of 2023
Redfin CEO Glenn Kelman said the real estate market is at a 'standstill'
While U.S. home buyers and renters don't have much optimism about the market right now, one real estate brokerage giant added another woe to this year's landscape.
"The market is at a standstill," Redfin CEO Glenn Kelman said on "The Claman Countdown
" Tuesday. "Sales volume is absolutely rock bottom. The people who need to sell won't do it because they don't want to give up their mortgage. The people who normally would buy can't afford it."
"So buyers and sellers are at a standoff," he continued, "and it means that the industry is just going to have a tough 2023."
A
new Redfin report

released this month found the share of million-dollar homes is on the rise, as nearly 1 in 10 U.S. homes are worth at least $1 million, close to June's all-time record high of 8.6%.
REAL ESTATE EXPERTS SAY 'CHALLENGES' TO BUYERS AND SELLERS ARE THE 'GREATEST EVER'
As home prices remain elevated,
new home construction

stays struggling as recent data from the National Association of Home Builders (NAHB) indicated builder sentiment dropped six points from July to August.\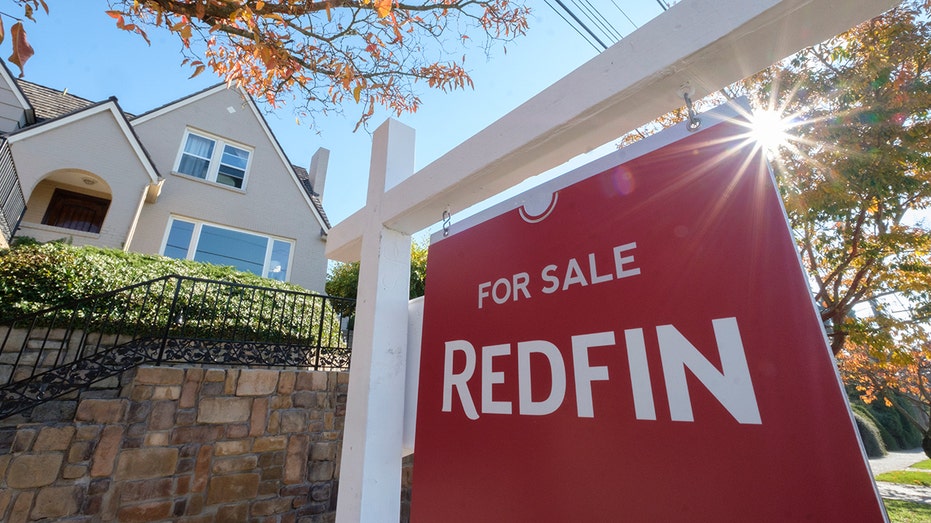 Redfin CEO Glenn Kelman said the U.S. will have "a tough 2023" within the real estate market on "The Claman Countdown" Tuesday, August 15, 2023.
(Getty Images)
The combination of high home prices and mortgage rates puts "a real crimp" on the average homebuyer who typically moves into a bigger space.
"We didn't feel the effect immediately through 2020 to 2022 because so many Americans have moved to less expensive cities. But now, as there is more return-to-the-office, we are seeing more people trying to afford a Seattle, a Denver, a Portland to Dallas, even, and struggling to do it," the CEO explained. "So what we need to do is just build more houses."
But there's allegedly "red tape" put around builders by local governments and "
not in my backyard
" (NIMBY) policies.