Ohio GOP sounds alarm as progressives submit state constitutional amendment stripping police protections
Republican accuses Democrats of 'trying to turn Ohio into California'
Progressives in Ohio wasted no time moving to change the state's constitution and take away qualified immunity from police after a failed push by Republicans to make it harder to alter the state's guiding document.
Shortly after Ohio voters rejected a ballot measure that would have raised the threshold to amend the state constitution from 50% plus one vote to 60% of the vote, the Ohio Coalition to End Qualified Immunity submitted a petition to end qualified immunity for state workers, including the police, Toledo Blade reported.
Ending qualified immunity, a vocal goal of progressives and police abolitionists across the country, would end protections that state employees currently have from most civil lawsuits.
"Qualified immunity is a legal loophole that protects people like politicians and rogue officers from being sued for violating a person's rights," the group's website states.
DEFUNDING POLICE, VILIFYING THEM 'AT EVERY TURN' CONTRIBUTING TO OFFICER SUICIDES, EXPERTS SAY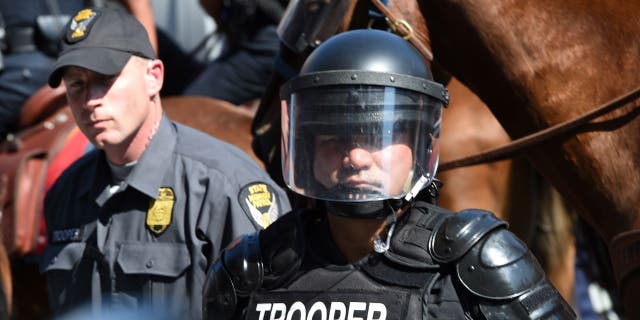 Ohio Republicans immediately sounded the alarm in response to the petition.
"I told you they're trying to turn Ohio into California," Ohio's Republican Secretary of State Frank LaRose, arguably the most prominent supporter of State Issue 1, which was voted down earlier this week, posted on X. "Now they're coming after our police."
"We haven't even certified the results of Tuesday's election and the radical left has already filed paperwork to strip critical legal protections from law enforcement," LaRose wrote.
DEFUND THE POLICE MOVEMENT WRECKS AMERICA'S THIRD-LARGEST CITY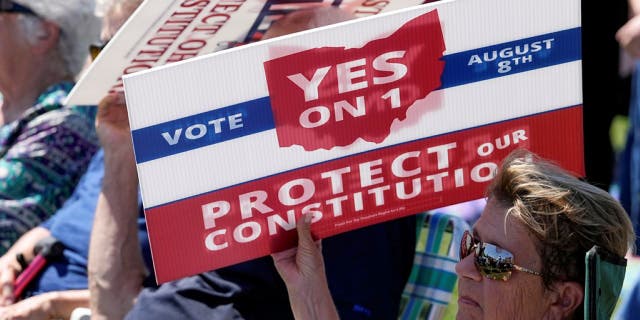 Supporters of voting "Yes" on State Issue 1 had warned voters leading up to Tuesday's special election that progressives would be emboldened to circumvent the legislature and amend the constitution on a wide variety of issues from abortion to parental rights to law enforcement.
"The moral compass of our country is under attack by left-wing organizations, and what they're doing is they're bypassing state legislatures across America and there's a direct assault on state constitutions," Mehek Cooke, an Ohio attorney and Republican political consultant, told Fox News Digital on Friday.
"Ohio is the battleground test for extreme out-of-touch liberal ideology, and they're using a full force offensive on parental rights, such as allowing transgender surgeries of minors without consent, abortion on demand, gun rights, and now they're going after the lifeline of our communities, our police officers."
Mehek added that there is "definitely a place" to discuss qualified immunity in Ohio, but that discussion "belongs in the state legislature" and "does not belong in our state constitution."
Ohio Coalition to End Qualified Immunity has tried to submit similar positions twice before, but they have been rejected by the office of Ohio Republican Attorney General Dave Yost, who concluded the summary language that voters would see on the ballot was not clear enough as to what the amendment would do.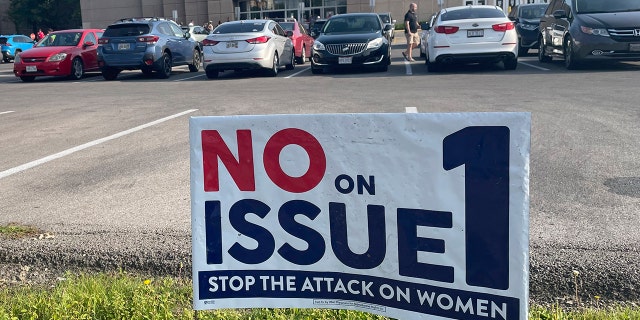 Yost's office has until August 18 to approve the petition and begin the signature gathering process.
"Any time you submit a constitutional amendment to the attorney general's office, it's incumbent upon that attorney general to ensure that the wording is clear, concise, not misleading, single issue and many times these outside groups don't understand you cannot submit open-ended constitutional amendments that continue to mislead or confuse the American people," Cooke told Fox News Digital.
"So I'm curious to see what's going to happen with this amendment, but this is just the start of turning Ohio into California, and there are many more amendments that are going to be filed to attack our moral compass."
In a statement to Fox News Digital, Ohio Coalition to End Qualified Immunity said, "We believe that the summary language of this iteration of the Protecting Ohioans' Constitutional Rights amendment is a fair and truthful representation of the amendment itself, as required by law for AG certification."
"It is neither radical nor partisan but a unified effort to ensure the rights of all Ohioans are upheld and protected. Contrary to LaRose's statement, our goal is not to target law enforcement, but to ensure accountability, build trust, and cultivate a just system for all residents of Ohio by holding the state and its political subdivisions, not individual government employees, responsible for the conduct of their employees," the group added.
"The attempt is not to turn Ohio into another state but to fulfill a basic American promise: a government accountable to the people."