Migrants tout 'nice pool,' 'hot food' at New York City park converted to shelter: Report
The Venezuelan migrant is making roughly '$40,000 annual cash salary' by 'working under the table,' according to The Post
A migrant from Venezuela told The New York Post that he was enjoying his stay at a "migrant hotel" at the McCarren Play Center in New York City just days after mayor Eric Adams called for a state of emergency over the migrant crisis.
"They treat us very well," 39-year-old Miguel Mujica told The Post. "There's nothing they stop us from doing."
"I brought my wife and children to the pool on Sunday, and there was no problem," Mujica said. "We all swam between 12 p.m. and 5 p.m.," Mujica said, adding, "It's a very nice pool."
NYC MAYOR ADAMS ANNOUNCES NEW TAXPAYER-FUNDED MIGRANT TENT CITY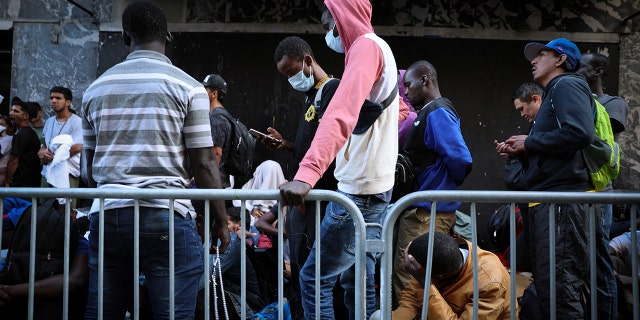 The Post reported that Mujica came to the US with his family by crossing "the southern border into Texas." New York City was ideal because "this is where the shelters are," Mujica explained.
The migrant told The Post that "he earns between $700 and 800 a week, or what would amount to a roughly $40,000 annual cash salary — untaxed" by "working under the table doing demolition and construction."
Fox5 New York reported Sunday that "roughly 80 adult asylum seekers will move into a wing of the recreation center. Officials say that public access to the pool and fitness center will not be impacted. Additional security is being brought in to ensure everyone is safe."
New York City lawmakers have pleaded for help as migrants have started sleeping on the sidewalks in Midtown Manhattan. Councilwoman Vickie Paladino warned the surge of illegal immigrants is impacting New Yorkers' quality of life and that the situation is "absolutely out of control."
MASSACHUSETTS GOV DECLARES STATE OF EMERGENCY DUE TO SURGE OF MIGRANTS; CALLS FOR FEDERAL ACTION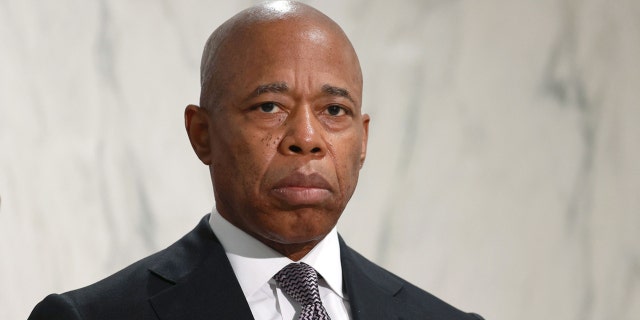 New York City has over 50,000 migrants in its shelter system in what has become one of the most publicized migrant crises on the East Coast. Adams declared in August that the sanctuary city has "run out of room" for new migrants and even called for a "state of emergency" in the city to battle the crisis.
"Our next phase of this strategy, now that we have run out of room, we have to figure out how we're going to localize the inevitable that there's no more room indoors," Adams said.
"Here's where we are right now. Yes, there were people sleeping in cooling vans. There were people along the sidewalk. We have to localize this madness. We have to figure out a way of how we don't have what's in other municipalities where you have tent cities all over the city," Adams said.
New York lawmakers announced in June that the city would receive $104.6 million in Federal Emergency Management Agency (FEMA) funding for its Shelter and Services Program.
The mayor's office did not respond to a request for comment from Fox News Digital.