Michigan woman charged with performing sex act on dog, caught by ex-boyfriend
Brittany McClure is charged with sodomy and animal abuse for the alleged acts with the dog
A Michigan woman allegedly performed sex acts with her dog and was caught by an ex-boyfriend, who saw it on video surveillance footage from inside the home.
Brittany McClure was arrested this week on suspicion of sodomy and animal abuse against the couple's dog, Max, FOX 2 Detroit reported.
ARIZONA SUSPECT ARRESTED FOR ALLEGEDLY UNLEASHING PIT BULL ON PHOENIX OFFICERS
"In that video, it shows defendant Brittany McClure lying on the living room floor on a mattress with a blanket. She opens the blanket and calls the dog over," Taylor police Office Collop said in court on Wednesday. "She is heard saying 'good boy'."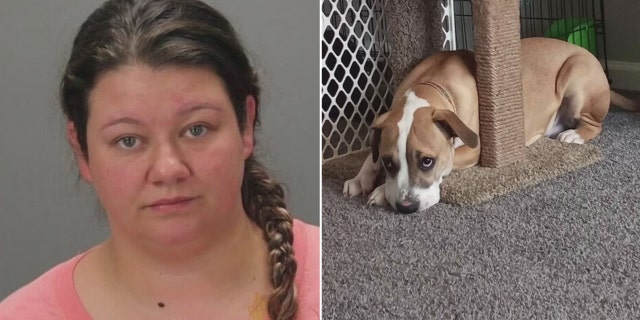 McClure's former boyfriend turned her in after finding the sex act on surveillance video from cameras set up in the living room of their home.
"(It was) plain as day: his ex-girlfriend performing fellatio on their dog named Max and her attempts to get Max to reciprocate," police Lt. Frank Canning told the news outlet. "Kind of an interest in fetish stuff that was seen on the internet. I don't know that any justification could justify these acts. She did own up to performing these acts on Max."