Jemele Hill spots racism in 'overzealous' reaction to Carlee Russell kidnap hoax: 'Do some critical thinking'
Alabama lawmakers are looking to make lying to police a felony
"Overzealous" legal backlash over the Carlee Russell kidnapping hoax came only because a Black woman was at the center of it, The Atlantic writer Jemele Hill tweeted.
After it was found that Russell, a 24-year-old nursing student, had fabricated the story of her abduction, police officers filed two misdemeanor charges against the Alabama woman. State lawmakers are also seeking to increase the penalties for faking a kidnapping.
Through her X (formerly known as Twitter) account, Hill called these efforts "overzealous" actions taken because of Russell's race, claiming the same thing would not have happened if she was White.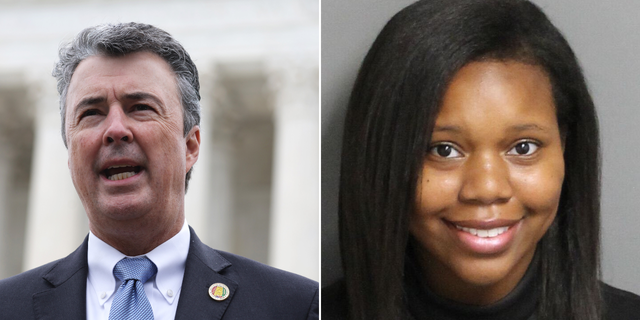 "She's already been charged and will likely have to pay restitution. Zero problem with that. What I'm saying is, this lawmaker is being overzealous because the Black woman was at the center of this hoax. I promise you had she been a white woman, nobody would be introducing a law to strengthen the laws about lying to the cops," Hill wrote.
SOUTHWEST AIRLINES SUED FOR ALLEGEDLY ACCUSING WHITE MOM OF TRAFFICKING BIRACIAL DAUGHTER: 'BLATANT RACISM'
After facing pushback, Hill continued to argue that a White woman would not inspire new laws like Russell.
"Ok, I'll play along, where the Susan Smith law in North Carolina? Where are the laws that strengthen lying to police when we have seen white women continually lie when they call the police on Black people for just existing in the spaces they don't want us in? A white woman just lied in California about being kidnapped by two Latino people and it turns out she'd spent 3 weeks with an old boyfriend … where's the new law?" she wrote.
Susan Smith killed her two sons in 1994 while claiming a Black man had kidnapped them in a carjacking. She is currently serving a life sentence with the possibility of parole in 2024.
The California example likely refers to the recent jury conviction of Kathleen Sorenson who made a false report blaming a Latino couple for trying to kidnap her children in 2020. In 2023, a judge gave Sorenson a 90-day prison sentence.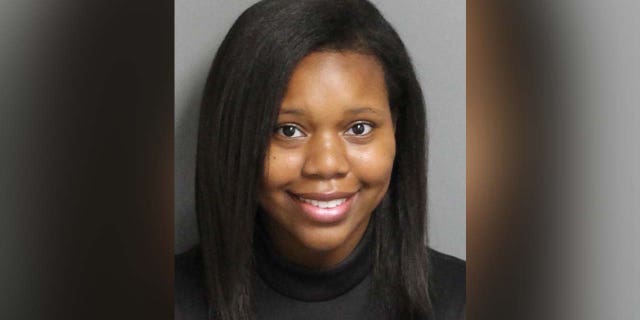 Russell currently faces charges for false reporting to law enforcement and false reporting of an incident, both of which carry a maximum punishment of one year in jail. She was released from jail after posting $1,000 bail for each of her charges.
JEMELE HILL ACCUSES ASIANS OF 'CARRYING THE WATER FOR WHITE SUPREMACY' FOR BACKING AFFIRMATIVE ACTION DECISION
When it was pointed out that one of the Alabama legislators in favor of increasing penalties for falsifying abductions is a Black woman, Hill reiterated her argument that minorities "often carry the water for White Supremacy."
"I don't know why some people don't understand that marginalized people often carry the water for white supremacy. More than half of white women voted for Donald Trump despite the fact he told them he was taking away their reproductive rights. There are Black police officers who revel in the same anti-Black actions as others. This ain't hard," Hill wrote.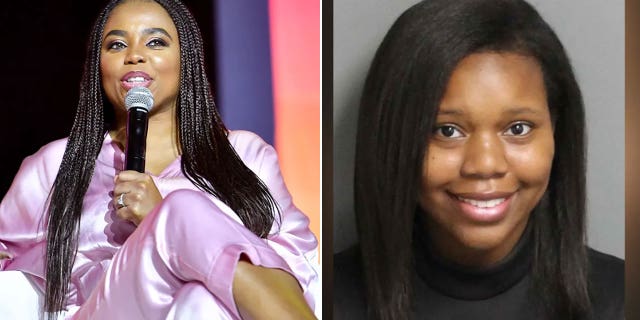 In a later post, she summarized, "A lot of people in the comments don't seem to understand something: 1) Carlee Russell already faces multiple charges for lying to the police (as she should) and will likely have to pay restitution for the investigation (as she should) 2) Do some critical thinking and ask yourself why this lawmaker suddenly felt the need to introduce legislation to toughen laws already on the books. Hmm … can't quite put my finger on it."