GOP's Matt Miller, Ilhan Omar clash over 'bigoted' Christian post: 'You have gone too far'
Omar accused Miller of disregarding religious freedoms after the GOP congressman told a woman to delete her 'bigoted' post promoting Christianity as the only true faith
Ohio Rep. Max Miller clashed with Rep. Ilhan Omar Tuesday night after the Republican congressman called a post "bigoted" for promoting Christianity as the only true religion.
Miller sparked the confrontation after taking issue with a former Ohio GOP employee Lizzie Marbach, who posted to social media, "There's no hope for any of us outside of having faith in Jesus Christ alone."
Miller accused Marbach of bigotry and undermining religious freedom in the United States, writing, "This is one of the most bigoted tweets I have ever seen. Delete it, Lizzie."
FAR-LEFT 'SQUAD' COMMITTEE ADVISER ACCUSES ISRAEL OF COMMITTING 'GENOCIDE' AGAINST PALESTINIANS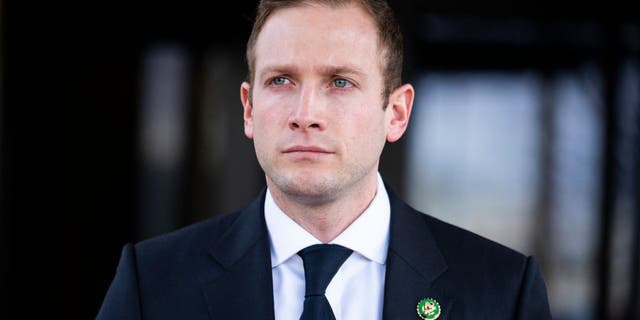 He added, "Religious freedom in the United States applies to every religion. You have gone too far."
Marbach soon found an unexpected ally in Omar, a Democratic congresswoman and progressive Muslim, who accused Miller of violating the meaning of religious freedom by making accusations of bigotry.
"No! Stating the core beliefs or principles of your faith isn't bigoted as Lizzie did, its religious freedom and no one should be scolded for that," Omar replied.
US CATHOLIC CHURCH UNDER EXPLICIT ATTACK, ARCHBISHOP WARNS — BUT SAYS THERE'S HOPE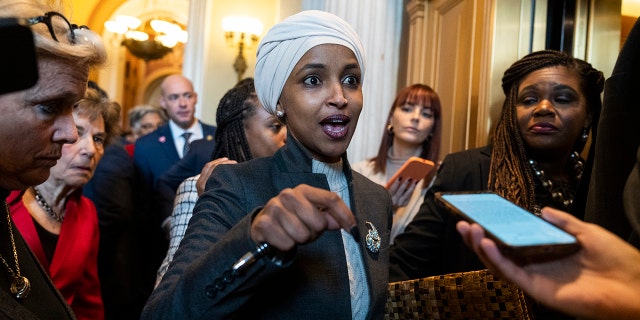 "It's also wrong to speak about religious freedom while simultaneously harassing people who freely express their beliefs," she added.
Comments from progressives on Omar's response pushed back on the congresswoman's assessment, encouraging her to walk back her defense of Marbach.
"That's her actual belief, you can disagree, but it's not bigoted for her to say what her beliefs are. That's all," Omar clarified.
Miller later apologized for the situation, saying, "I posted something earlier that conveyed a message I did not intend. I will not try to hide my mistake or run from it. I sincerely apologize to Lizzie and to everyone who read my post."
Marbach later accepted the apology, saying, "Max, I accept your apology 100%. However the truth is that it is not me from whom you need forgiveness, but God himself. I genuinely pray you seek Him and find salvation!"