GOP lawmakers barred from re-election in Oregon after 6-week walkout, state secretary says
Republicans push back against Oregon's state secretary who says lawmakers who boycotted and racked up absences are disqualified from seeking re-election
Oregon Republican leaders who orchestrated a six-week walkout from legislative sessions to stall Democrat-led bills will not be allowed to run for re-election when their term ends in 2024, Oregon Secretary of State LaVonne Griffin-Valade said Tuesday.
Griffin-Valade, a Democrat, vowed to uphold a 2022 law passed by Oregon voters known as Measure 113, which says lawmakers with more than 10 unexcused absences from the legislative session will not be eligible for re-election.
"It is clear voters intended Measure 113 to disqualify legislators from running for reelection if they had 10 or more unexcused absences in a legislative session," Griffin-Valade said in a news release. "My decision honors the voters' intent by enforcing the measure the way it was commonly understood when Oregonians added it to our state constitution."
According to the measure, if a House or Senate leader fails to attend legislative sessions, they will be disqualified from running for re-election "for the term following the election after the member's current term is completed."
OREGON GOP WALKOUT OVER DEMOCRATS' 'EXTREME' BILLS STALLS TWO-YEAR BUDGET PLAN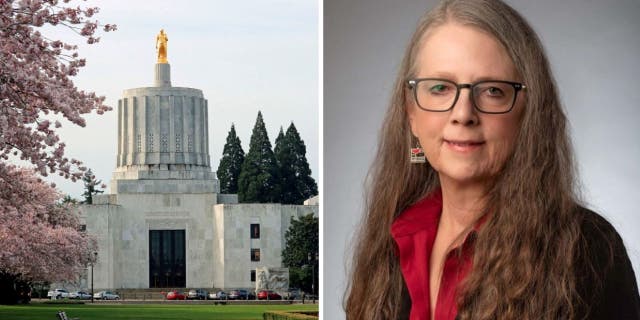 Griffin-Valade directed the Oregon Elections Division to implement an administrative rule to provide "guidance to candidates on Measure 113."
Some Republican lawmakers say the language in Measure 113 does allow for re-election in such cases, suggesting the language means they are eligible to contest the 2024 elections because their current terms conclude in January 2025. They say this means they are disqualified from running after their next term expires.
Republicans argue that their parliamentary tactic has been used in the past by both Republicans and Democrats across different states.
State Sens. Tim Knopp and Brian Boquist, both who participated in the walkout, and other Republicans have "taken steps to cause the absence of a quorum as a parliamentary strategy to prevent the passage of certain legislative proposals and for reasons they consider existential," lawyers for Knopp and Boquist wrote in a letter to Griffin-Valade.
OREGON GOP SENATORS END 6-WEEK WALKOUT FOLLOWING NEW AGREEMENTS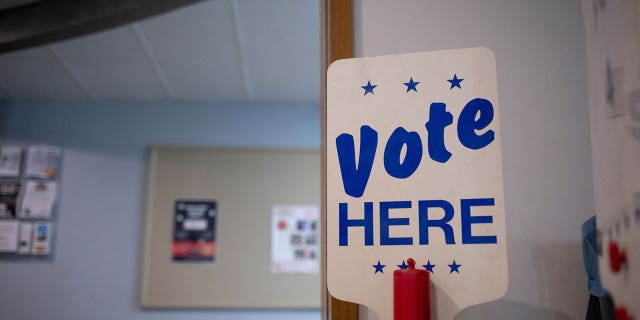 "It appears from the unambiguous text, that if they are to be disqualified from holding the office of Senator, it would be for the term that begins in January of 2029," the letter said.
Griffin-Valade disagreed, however, and said there was no evidence "that the measure was understood or intended to allow absent legislators to serve an additional term after accumulating too many absences, and then be disqualified the term after that."
Knopp said in a statement GOP leaders "disagree with the Secretary of State's determination and will challenge it in court."
OREGON REPUBLICAN WALKOUT CONTINUES FOR 5TH DAY, DELAYING DEMOCRAT-LED BILLS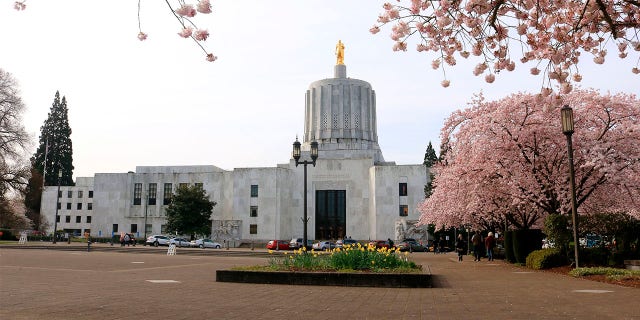 Beginning in May, nine Republican lawmakers and one independent staged a six-week walkout to protest Democrat lawmakers over issues like abortion, pro-transgender health and stricter gun control in the state's two-year budget plan. It was the longest staged walkout in Oregon's history.
GOP leaders have boycotted the Democrat legislature in the past over issues like climate change and tax proposals, as seen in 2019, 2020, and 2021. The walkout was the second-largest in any state, just after Rhode Island, according to a list by Ballotpedia.