Georgia suspect arrested for allegedly shooting up pharmacy: police
The DeKalb County Sheriff's Office was assisted by SWAT units during Malcolm Nicholas's arrest
A Georgia suspect was arrested after allegedly opening fire in a pharmacy in Tucker last month.
Stone Mountain resident Malcolm Emmanuel Nicholas, 30, was charged with multiple felony counts of aggravated assault with a weapon. The charges were announced on Monday.
The DeKalb County Sheriff's Office was assisted by SWAT units during the arrest, which took place on Thursday. Nicholas was taken into custody without incident at his residence.
Nicholas is accused of shooting at three customers and one employee at a pharmacy on LaVista Road in Tucker on July 28. Police report that Nicholas started firing after he argued with another person.
ATLANTA POPEYES WORKERS 'VIOLENTLY' ATTACKED WOMAN ATTEMPTING TO CORRECT ORDER: LAWSUIT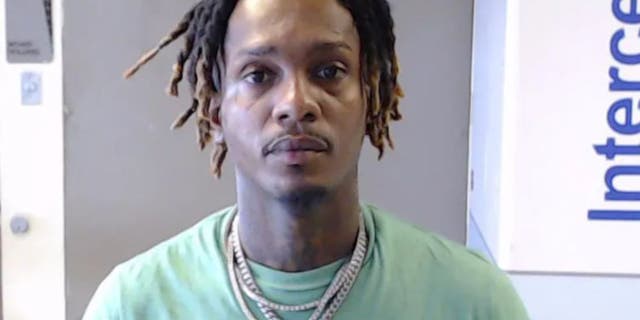 FULTON COUNTY DISTRICT ATTORNEY FANI WILLIS OPENS UP ABOUT GEORGIA CASE AGAINST TRUMP: 'WE'RE READY'
"Allegedly, Mr. Nicholas became involved in an argument with an unnamed person at the location and began firing a handgun into the store near the employee and three customers," the DeKalb County Sheriff's Office said in a press release to Fox News Digital. No one was injured during the shooting.