FTX founder Sam Bankman-Fried returns to NYC as prosecutors push for jailing
Bankman-Fried's lawyers say FTX founder shouldn't be imprisoned for attempt to protect reputation
FTX founder Sam Bankman-Fried
is returning to New York City for a Friday court hearing that could determine whether he goes to jail while awaiting trial.


Prosecutors with the U.S. Attorney's Office in Manhattan have asked U.S. District Judge Lewis Kaplan to revoke the 31-year-old's bail, wanting him jailed for alleged witness tampering in his fraud case, according to Reuters.
Lawyers for Bankman-Fried have said their client wanted to defend his reputation and had a right to speak with the press.


Bankman-Fried has been under house arrest in California since his December extradition from the Bahamas.
FTX FOUNDER SAM BANKMAN-FRIED'S LAWYERS BLAST 'INNUENDO, SPECULATION, AND SCANT FACTS' FROM PROSECUTORS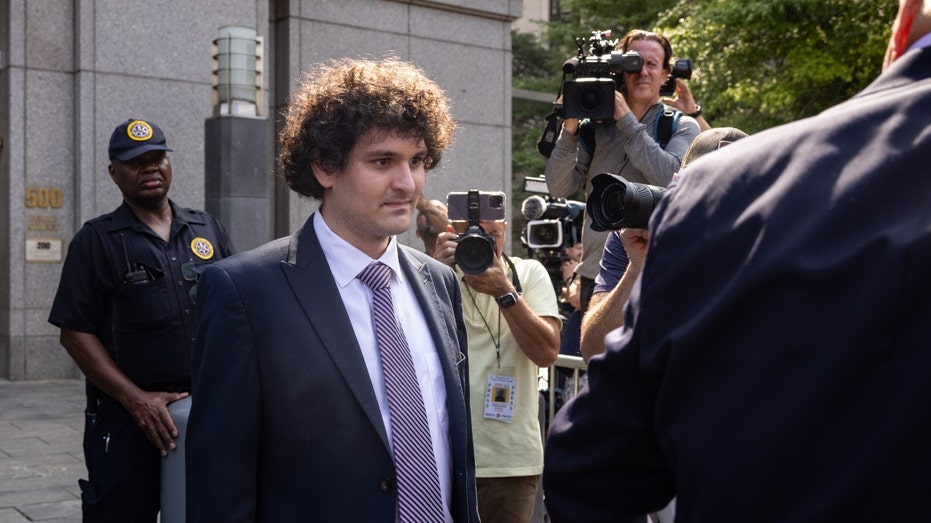 Sam Bankman-Fried, co-founder of FTX Cryptocurrency Derivatives Exchange, leaves court in New York, on July 26, 2023.
(Photographer: Yuki Iwamura/Bloomberg via Getty Images / Getty Images)
He has pleaded not guilty to
stealing billions in FTX customer funds
to plug losses at his hedge fund Alameda Research.
Bankman-Fried has been largely confined to his parents' Palo Alto, California, home on $250 million bond since his December 2022 arrest.
In a July hearing, prosecutors said the former billionaire had "crossed a line" by sharing the personal writings of ex-girlfriend Caroline Ellison with a New York Times reporte
Ellison – Alameda's former CEO – is expected to testify against Bankman-Fried after pleading guilty to fraud and agreeing to cooperate with prosecutors.
GET FOX BUSINESS ON THE GO BY CLICKING HERE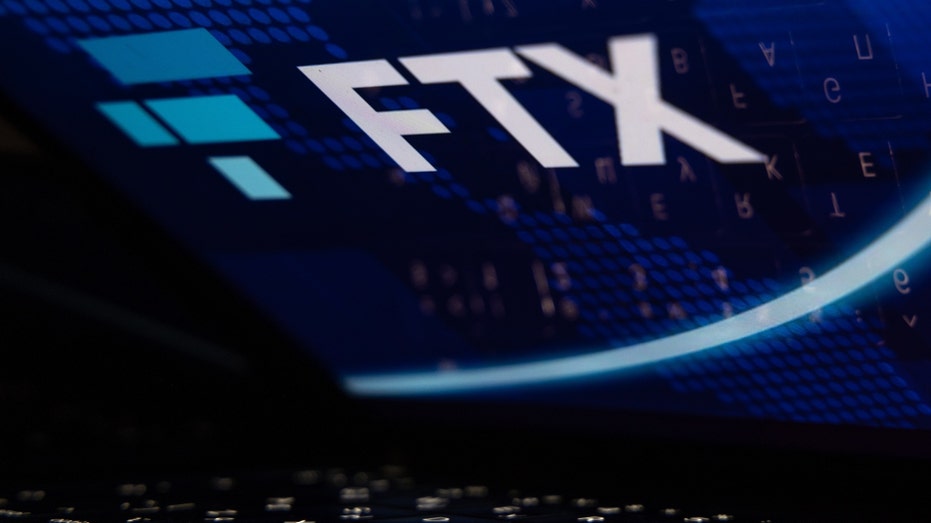 The FTX Cryptocurrency Derivatives Exchange logo on a laptop screen arranged in Riga, Latvia, November 24, 2022.
(Photographer: Andrey Rudakov/Bloomberg via Getty Images / Getty Images)
Lawyers for Bankman-Fried said prosecutors mischaracterized his intentions in sharing Ellison's writings.
"In support of its theory that Mr. Bankman-Fried 'tampered' with witnesses, the Government proffers evidence that consists of innuendo, speculation and scant facts," the lawyers wrote, according to The Associated Press. "The Government's showing is a far cry from the evidence presented in cases in this district where remand has been ordered in connection with alleged witness tampering, and in no way supports revocation of Mr. Bankman-Fried's bail."
Kaplan has restricted Bankman-Fried from speaking publicly about his case and asked in June for both sides to address whether jail was necessary.
The judge's gag order
prompted a letter from the Times that said the measure should be loosened to only restrict comments that could interfere with a fair trial.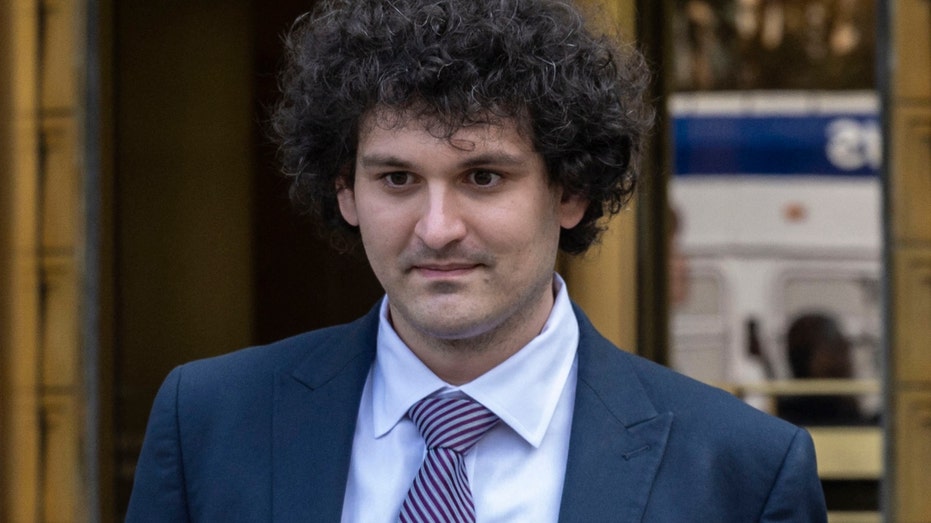 Former FTX chief Sam Bankman-Fried leaves the Federal Courthouse following a bail hearing ahead of his October trial, in New York City on July 26, 2023.
((Photo by ANGELA WEISS/AFP via Getty Images) / Getty Images)
A July 20 article in the Times contained excerpts from Ellison's personal Google documents prior to FTX's collapse.