Ecuador presidential candidate Fernando Villavicencio assassinated at campaign event: report
Candidate Fernando Villavicencio's death confirmed by Ecuador's president
Ecuadorian presidential candidate Fernando Villavicencio has been killed in an armed attack at a campaign rally in the capital, according to the country's president Guillermo Lasso and local media reports.
Lasso confirmed the killing of Villavicencio on social media Wednesday.
"Outraged and shocked by the assassination of presidential candidate Fernando Villavicencio. My solidarity and condolences to his wife and daughters," Lasso wrote in a post on X, formerly known as Twitter.
The president continued, vowing the crime would not go unpunished.
"For his memory and his fight, I assure you that this crime will not remain unpunished," Lasso added. "Organized crime has gone very far, but all the weight of the law will fall on them."
US SOLDIERS DRUGGED, KIDNAPPED BY COLOMBIA CRIME RING LED BY MAN NICKNAMED 'HARRY POTTER,' DOJ SAYS
Local media reported that Villavicencio, a former lawmaker who had been polling at 7.5% voting intention, had been shot at a campaign event in Quito. Ecuador's attorney general's office later reported that one suspect died in custody from wounds sustained in a firefight after the assassination, and police detained six other people.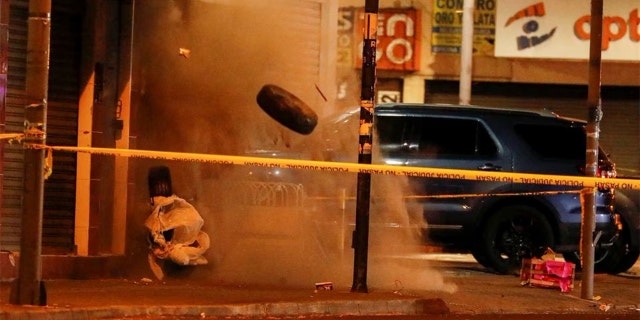 Social media videos from the campaign show Villavicencio being brought out and ushered to an awaiting car before gunshots are repeatedly heard.