DeSantis says he would use military force, drone strikes to take out Mexican drug cartels
Florida Gov Ron DeSantis says he would use 'whatever force we need to defend the country'
Florida Gov. Ron DeSantis said he would use "whatever force we need to" — including drone strikes — to take out Mexican drug cartels, if he is elected president.
At a campaign stop in Iowa on Thursday, a voter asked the 2024 GOP hopeful whether he would be willing to use drones and military force against drug smugglers and human traffickers wreaking havoc at the southern border.
"Yes, I've already said that we will," DeSantis answered. "We will lean in against the drug cartels. We will absolutely reserve a right — if they're invading our country and killing our people — we have a right to defend this country."
THESE REPUBLICANS HAVE MET QUALIFICATIONS FOR THE FIRST GOP PRESIDENTIAL DEBATE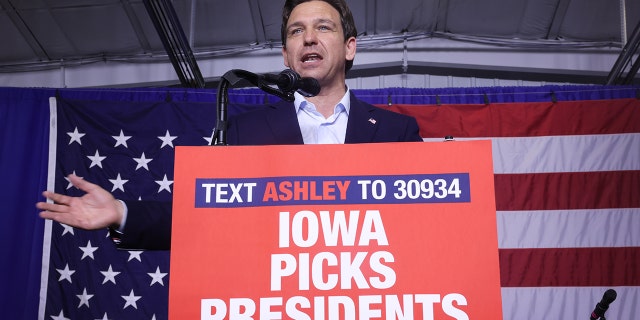 "We have the right to hold them accountable, and it's not just that they happen to come over our border," he continued. "And if Mexico's not going to help us with that, well, then we're going to have to do what we have to do."
A growing chorus of Republicans have called for military action at the border as the migrant crisis has worsened in recent years. Former President Trump deployed more than 5,200 troops to the border in 2018 to support border security personnel as thousands of migrants joined a caravan headed for the United States. Even President Biden, a Democrat, sent 1,500 active duty soldiers to the border in May to serve in administrative and transport roles.
While the overwhelming majority of migrants coming across the border do not have criminal records, the large numbers of people coming across has raised concerns – particularly from Republicans – about who may be among the hundreds of thousands of people who are able to evade Border Patrol agents. The head of Border Patrol announced last week that agents nabbed four sex offenders – some with convictions of crimes against children – at the border coming into the U.S. within a single day.
DESANTIS CAMPAIGN SHOWCASES HIS MILITARY BACKGROUND AFTER REBOOK: 'RON DESANTIS EMBODIES SERVICE OVER SELF'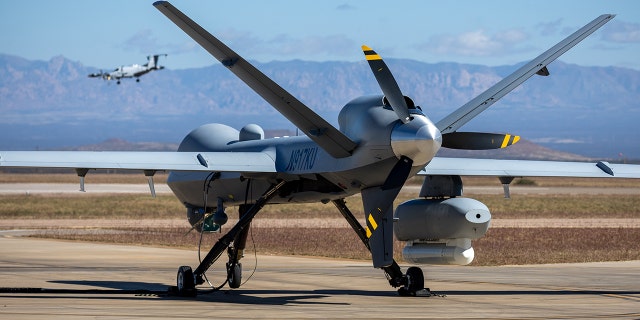 The border has seen record-high migrant encounters since 2021, but numbers began to trend down after the end of Title 42 on May 11. There were 144,000 migrant encounters in June, down from over 200,000 in May. However, there are signs numbers have gone up in July, with the Washington Post reporting that initial numbers are up by 30%.
Mexican authorities have strongly pushed back against calls for further U.S. military action. In 2019, when Trump suggested that Mexican drug cartels should be designated as terrorist organizations, Mexican President López Obrador called for "cooperation" to deal with the cartels, not "interventionism."
The Biden administration has touted moves it is taking to reduce the reliance on smugglers, who control large parts of the Mexican side of the border and who migrants often need to deal with in order to be able to access the U.S. The administration has expanded a number of lawful pathways for migrants to enter the U.S. — and has touted an anti-smuggling campaign last year, which led to thousands of arrests.
The Pentagon has authorized 400 troops to remain at the border until the end of August beyond their 90-day mission, as 1,100 return to their home base. Meanwhile, Fox News Digital reported last week that ICE is increasing the number of its special agents at the border and that DHS is calling for more agency volunteers to help with processing at the border in the event of a surge in numbers.
DeSantis told reporters he would use "whatever force we need to defend the country" against the cartel scourge.
IOWA STATE FAIR MARKS PIVOTAL STEP FOR 2024 GOP HOPEFULS, TRUMP CONFIRMS ATTENDANCE BUT SNUBS REYNOLDS CHATS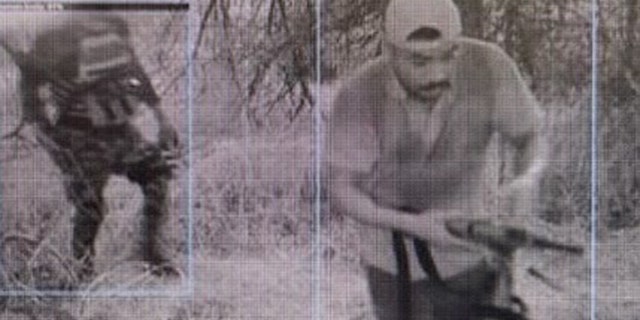 "They're killing tens of thousands of Americans right now," he said, referring to U.S. overdose deaths caused by fentanyl trafficked over the border. More than 70,000 Americans died overdoses involving synthetic opioids in 2021.
"They're trafficking people into this country. They're abusing people, sexual abuse," DeSantis continued. "It's really the worst of humanity. I would categorize them as something akin to a foreign terrorist organization. I think that's what they've proven to be."
"The Mexican government is not doing what they need to do to help with this," he added. "But we said from day one on our border announcement, we'd be willing to lean in against them, and we reserve the right to defend the country."