Bob Saget's widow Kelly Rizzo says 'Full House' star would think she's 'crazy' for joining military show
Rizzo appears on Fox's 'Special Forces: World's Toughest Test' 2nd season in September
Bob Saget's widow, Kelly Rizzo, admits that the "Full House" star would think her latest move was "crazy."
Rizzo, who is set to appear in Fox's "Special Forces: World's Toughest Test," told Fox News Digital that Saget would have worried about her joining the intense military show, but ultimately would have been proud. Saget died in January 2022 at the age of 65.
"He would have thought I was crazy. I mean, like, 'What are you doing?' Because there is no way he would ever have done anything like this. It just would have been way too out of his comfort zone," she shared.
"This was less than a five-star hotel experience," Rizzo continued. "Sleeping on a military green Army cot… he would have been like, 'I can't ever see myself doing this. How on Earth are you doing this?'"
BOB SAGET'S WIFE KELLY RIZZO SPEAKS OUT ABOUT 'FULL HOUSE' STAR'S UNEXPECTED DEATH: 'SO COMPLETELY SHATTERED'
On "Special Forces," celebrities compete – and try to survive – intense training exercises led by a team of ex-Special Forces operatives. The series describes itself as the ultimate test for participants, pushing their "physical, mental and emotional resilience and revealing the celebrities' deepest and truest character."
WATCH: Kelly Rizzo says that Bob Saget would have been 'proud' of her competing on an intense military show
Rizzo shared that Saget would have gotten on board with her decision to join the show in the end though.
"He would have been very worried about me," she said. "He would have not liked that we could not have talked for, like, the entire time that I was there. And then he would have been very proud of me. In the end, I know he would have been very excited and proud of me and, you know, just give me all the accolades."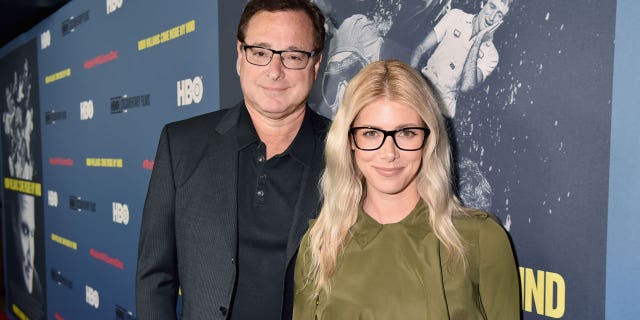 Saget and Rizzo first met in 2015 and tied the knot three years later in 2018. Saget shared daughters Aubrey, Lara and Jennifer with first wife Sherri Kramer, whom he divorced in 1997.
Rizzo told Fox News Digital that his daughters were very supportive of her decision to join the military show.
APP USERS CLICK HERE FOR INSTAGRAM POST
"God, they were so supportive. Bob's girls have just been I mean, they're always so supportive," Rizzo said.
"When I showed them the trailer from last season, they were like, 'Oh my God, I can't believe you're doing this.' They were just really excited for me and I kept them, you know, in the loop throughout the whole process," she continued.
WATCH: Kelly Rizzo says Bob Saget's daughters were very 'supportive' of her joining 'Special Forces'
Rizzo credited Saget's daughters for getting her through the past year-and-a-half following his death.
"They're just true angels on Earth, and I'm forever grateful for them," she said of Saget's children.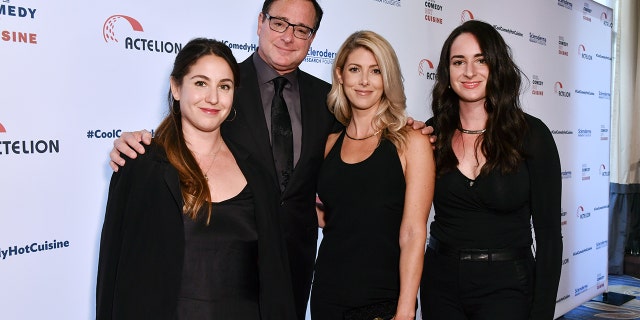 Rizzo continued, "They will always be, you know, my heart and soul forever and ever. And, you know, [they are] a living reminder of Bob. I mean, they look just like him. They're his whole life. So it's, you know, having them and having them in my life is like still having Bob in a way."
BOB SAGET REVEALED MORTALITY 'FORTUNATELY CHANGED' HIM IN INTERVIEW MONTHS BEFORE DEATH
WATCH: Kelly Rizzo leaned on Bob Saget's daughters after his death
Rizzo will be competing on the second season of "Special Forces: World's Toughest Test" alongside other stars, including Jack Osbourne and Brian Austin Green.
She shared that she was very close with Osbourne and JoJo Siwa, who also appears on the show this season.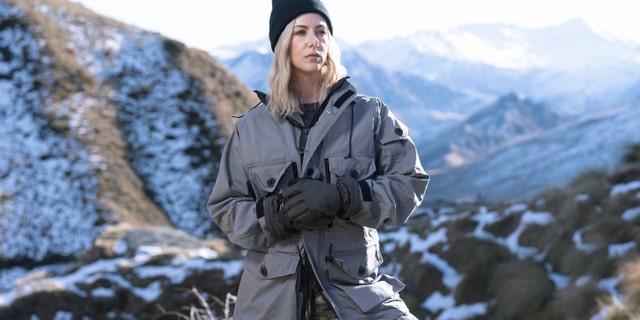 "She and I were we were bathroom buddies," Rizzo said of Siwa. "So you're never allowed to go to the bathroom by yourself. You have to have a partner at all times to go to the bathroom with you because it's outside in the freezing cold."
Rizzo continued, "I guess in the military they train you that you're never allowed to be alone. You always have to have a partner with you, even in the middle of the night to go to the bathroom, like when you have to run outside to go. These are outdoor stalls that are put like pieces of plywood, and it's just a bucket. It was less than glamorous."
As far as preparing for such an intense, hands-on experience, Rizzo immersed herself in physical and mental training in the weeks leading up to filming.
"So physically, I had been preparing inadvertently for a while because I'd been working out with a trainer a lot, starting at the beginning of this year. So that was helpful that I already had that underway," she explained.
APP USERS CLICK HERE FOR INSTAGRAM POST
"Things really ramped up the couple of weeks leading up to it. I'm like, we need to do like four sessions a week. And physically, the other way I trained for this is they actually sent you this training list of things that you needed to do. And I was like, 'This looks intense,'" Rizzo continued.
Rizzo received a training list in the weeks leading up to the show, with clear instructions on how to physically prepare.
CLICK HERE TO SIGN UP FOR THE ENTERTAINMENT NEWSLETTER
WATCH: Kelly Rizzo details the mental and physical preparation she went through before joining 'Special Forces'
"I did load up a backpack with about 30 pounds of water bottles, and I would -- I'm in the Hollywood Hills here – so like right out my backyard, I have a hill. So I would just run uphill. I did that every day for like six days," Rizzo shared.
She continued, "Mentally it was just a lot of really, you know, kind of psyching myself up, motivating myself. A lot of motivational videos on YouTube like warrior mindset and things like that were really, really helpful and my family was just the best motivator. They were like, 'You got this, You can do this.'"