Bipartisan group of lawmakers demand Biden offload seized Iranian oil tanker
75% of the proceeds from the sale of the seized oil would be deposited to the US Victims of State-Sponsored Terrorism Fund
A bipartisan group of lawmakers led by Sens. Joni Ernst, R-Iowa, and Richard Blumenthal, D-Conn., penned a letter to President Biden demanding he resolve a delay regarding the transfer of thousands of barrels of oil from a seized Iranian oil tanker.
"For months, I have called on President Biden to stand up to Iran and enforce our sanctions and laws," Ernst told Fox News Digital. "Instead, he has doubled down on his posture of appeasement, emboldening the IRGC (Islamic Revolutionary Guard Corps) to intimidate American companies in our own waters. This is unacceptable. The Biden administration must reverse their weak posture, so Americans know their lives and livelihoods will be protected against terrorists' intimidation attempts."
At issue is the case of the Suez Rajan oil tanker, which was seized off the coast of Galveston, Texas, in May. However, fears of Iranian retaliation if the cargo were to be transferred off the tanker have delayed the offloading, according to a report from Reuters. A senior commander of Iran's Revolutionary Guard's navy warned last month that the country would retaliate against any oil company that unloads Iranian oil from the seized tankers, continuing a monthlong trend of in which multiple vessels have been seized by Iran in the Strait of Hormuz and Gulf of Oman.
US SENDS F-16 FIGHTERS TO PERSIAN GULF TO FEND OFF IRANIAN SHIP SEIZURES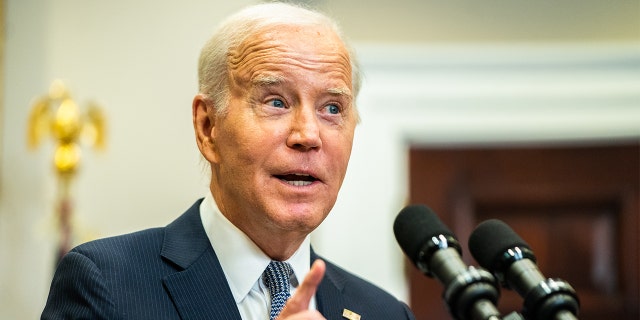 However, the group of 10 bipartisan lawmakers argued continued delays risk making current oil sanctions against Iran "irrelevant."
"No American citizen or company should ever fear retaliation from an FTO for assisting in lawful law enforcement activities or engaging in lawful commerce," the letter to Biden reads. "The enforcement of petroleum sanctions will become irrelevant if American citizens and companies involved constantly live in fear of Iranian retaliation. It is imperative that your administration make it clear that Iran and designated Foreign Terrorist Organizations will not be able to prevent our government from carrying out legitimate law enforcement operations."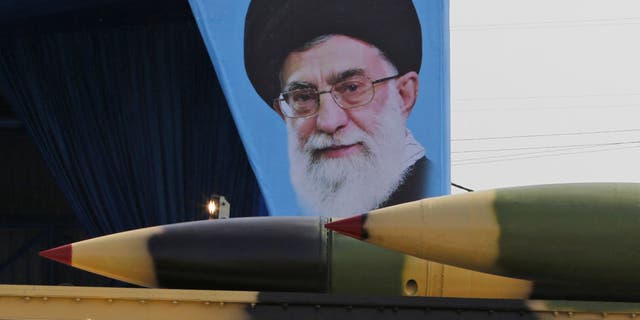 The Suez Rajan is currently carrying 800,000 barrels of oil with an estimated value of $56 million. Any sale of the seized assets would result in 75% of the proceeds being deposited to the U.S. Victims of State-Sponsored Terrorism Fund (USVSST), which is used to compensate victims and survivors of terrorism.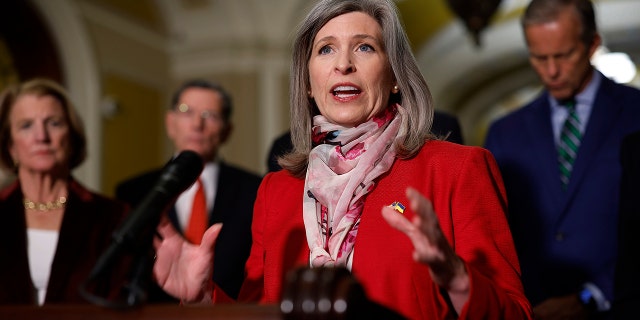 IRAN NOT DEVELOPING NUCLEAR WARHEAD SAYS US INTELLIGENCE
In the letter, the lawmakers noted that there are currently "insufficient assets" to authorize another round of payments from the fund in 2024, something the sale of the seized Iranian oil could help resolve.
"Once seized, these assets would further close the gap between committed and available resources for the USVSST fund," the letter read. "Once seized, these assets would further close the gap between committed and available resources for the USVSST fund."
The bipartisan group included lawmakers from both he House and the Senate, with Rep. Elise Stefanik, R-N.Y. leading the effort in the House. Stefanik told Fox News Digital that continued delays amid Iranian threats will only serve to embolden Iran.
"Iran's ramped-up threats and attacks against Western ships are the direct result of the Biden Administration pandering to Tehran by prioritizing a flawed nuclear agreement instead of protecting America's national security," Stefanik said. "Recent reports allege that Iran is threatening to retaliate against U.S. civilians and corporations if they engage in the unloading of seized Iranian oil. This unacceptable behavior shows the Biden Administration's continued weakness on the world stage is only emboldening Iran."