Biden scorched for response to question about talking to Hunter's business associates: 'Pathological liar'
The president claimed, 'I never talked business with anybody'
Commentators across social media shredded President Biden after he lashed out at Fox News White House correspondent Peter Doocy for asking about his involvement in Hunter Biden's business dealings.
Following his comments about green energy and "Bidenomics" in New Mexico, Doocy asked the president about Hunter's former business associate Devon Archer, who had testified that he witnessed the president speaking with various potential clients during his time as vice president.
"There's this testimony now where one of your son's former business associates is claiming that you were on speakerphone a lot with them talking business. What-" Doocy started.
Biden claimed that he "never talked business with anybody" and knew Doocy would "have a lousy question." When asked why the question was not acceptable Biden claimed, "Because it's not true," and walked away from the reporter.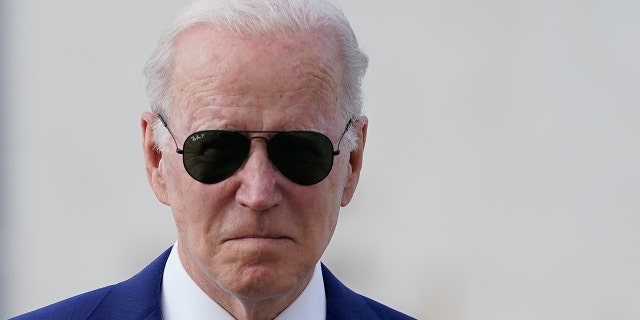 WASHINGTON POST SLAPS BIDEN WITH 'FOUR PINOCCHIOS' FOR FALSELY CLAIMING HUNTER NEVER MADE MONEY FROM CHINA
Users across X, the company formerly known as Twitter, responded to viral videos of the encounter by condemning the president.
"Once again, Doocy asks a firm question politely and never gets flustered as the president calls his question 'lousy,'" NewsBusters Executive Editor Tim Graham wrote. "Why is it lousy is a perfect follow-up. Acosta would have yelled and stomped and performed for the CNN base."
"He gets so angry when a journalist asks him about anything other than the flavor of ice cream he chose today," State Freedom Caucus Network communications director Greg Price wrote.
"Over and over again, Joe Biden just straight denies—no matter the evidence or allegations. It's sadly predictable, and his party will continue to enable it," Sen. Tex Cruz, R-Texas, wrote. "Elected Democrats just don't care."
"It's astounding that Biden doesn't think he needs to address this at all. The temerity to be offended by the question tells you everything you need to know about how they see the press," Cavalry public affairs firm Josh Holmes wrote.
Andrew Wilkow, host of the Wilkow Majority radio show, mocked Biden for failing to make a convincing case.
"'It's not true' Well I guess that clears it up, everybody let's pack it up and go home," he wrote.
Radio host Matt Locke slammed Biden as a "Pathological Liar."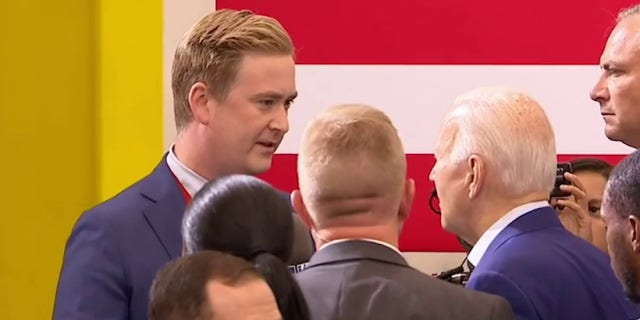 HUNTER BIDEN SCANDAL: CNN, ABC, CBS, NBC SUNDAY SHOWS COMPLETELY AVOID DEVON ARCHER TESTIMONY
Meanwhile, other commentators contested Biden's claims specifically.
Commentator Rogan O'Handley slammed the president as a "coward" and gave his take on the encounter.
"Peter Doocy confronts Biden about his involvement w/Hunter's foreign bribe deals after Devon Archer testified Joe was on at least 20+ calls to lock in the bribes," he wrote. "Joe doubled down saying he was never involved & that it was a 'lousy question.' Then he ran like a coward!"
"Joe Biden literally wrote a letter to Devon Archer in 2011 expressing his excitement about Devon's partnership with Hunter," Republican National Committee strategic communications director Tommy Pigott wrote. "Not only that, there's a voicemail from Biden to Hunter saying he wanted to discuss an article on Hunter's 'business' dealings in China."
"When Biden got on the phone with Hunter's shady business partners, that *was* the business," Sen. Tom Cotton, R-Ark., wrote. "Hunter demonstrated he could influence the vice president."
"3 associates of Hunter Biden have said otherwise, and under threat of criminal prosecution for lying," Washington Free Beacon investigative reporter Chuck Ross wrote. "Devon Archer, Rob Walker, and Tony Bobulinski have told FBI or Congress that Joe Biden talked business with his son and foreign partners."
"Again, Joe Biden talking was the business. It was the proof buyers needed that Joe would listen to Hunter about buyers' 'needs,'" The Federalist senior legal correspondent Margot Cleveland wrote.
Constellations Group CEO Bill White condemned President Biden as the "louse" in that conversation.
"@pdoocy It's not a lousy question at all! It's @POTUS @JoeBiden who is the louse! He lied to you and therefore the entire Country when he said he knew nothing of his sons business dealings," he wrote. "Now we know they were not Hunters business dealings. They were Joe Bidens business dealings. He took over $20,000,00 so far they've found. I would bet it's OVER $100,000,000 when we're done investigating!"