Biden rebuked for ignoring deadly Maui wildfires: 'Prioritizing Ukraine over American people'
'No. No comment,' Biden said when asked about the fires, which have killed nearly 100 people
President Biden was criticized for offering "no comment" when asked about the deadly wildfires tearing through the Hawaiian island of Maui in recent days, with some observers comparing it to his apparent refusal to visit the site of hazmat train derailment in Ohio.
The death toll rose Monday to 96, according to The Associated Press, which also reported Hawaii Democratic Gov. Josh Green had said first responders may find as many as "10 to 20 people per day, probably, until they finish."
On "The Ingraham Angle," former Assistant Treasury Secretary Monica Crowley suggested Biden's response again showed the deference he has to the plight of Ukraine over that of the American people, saying that he acted similarly aloof when communities in Ohio and Pennsylvania were drastically affected by the highly toxic aftermath of the Norfolk-Southern train derailment there.
Host Laura Ingraham remarked how Ukrainian President Volodymyr Zelenskyy only needs to "snap his fingers" to get Biden to send Kyiv millions amid Russia's invasion – but that while Hawaii burns, Biden appears content to lounge at Rehoboth Beach, Del.
HAWAII WILDFIRE BECOMES DEADLIEST US BLAZE IN MORE THAN A CENTURY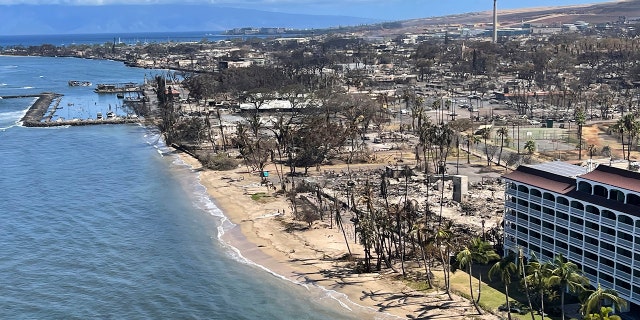 "Well, Joe Biden and his family have enriched themselves via Ukraine and that corrupt regime and corrupt players in Ukraine to the tune of tens of billions of dollars," Crowley said.
"So, of course, he's prioritizing Ukraine over the American people. But this is what you get with 'America Last' – President Trump put America First. Joe Biden has America and America's interests and the American people last," she added.
The former Trump official said Americans who aren't being affected by natural disasters are already facing a "drastic" cost-of-living crisis because Biden and his Democratic Party have spent taxpayer money and accrued debt "like drunken sailors."
"This is mailbox money from the government, money that we do not have and cannot afford," she said, after host Laura Ingraham reported the Biden administration will provide checks of only $700 per Maui family at present.
HAWAII DEMOCRAT CALLS BIDEN'S NO-COMMENT ON WILDFIRES 'SHOCKING'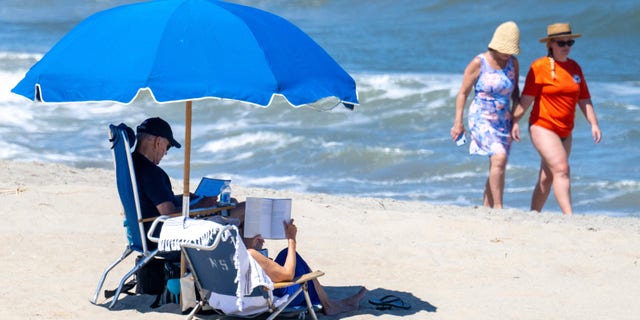 "At the same time, sending an additional $25 billion to Ukraine while the people of the United States are suffering – whether it's the devastated community in Hawaii, whether it's the people of East Palestine, Ohio, whether it's the folks in the border towns, whether it's the people in collapsing cities across America, people suffering from the fentanyl crisis, people suffering from higher gas prices and skyrocketing inflation: He does not care."
Crowley said Biden politically advertised himself as "Scranton Joe," a working-class son of blue-collar Pennsylvania and Delaware, and someone who will "champion the little guy."
"Instead he's only championed the Big Guy – himself – and has enriched and empowered himself throughout his political career and cannot be bothered with taking care of the American people," she said.
Historian Victor Davis Hanson further noted how former President George W. Bush was heavily criticized for what the media claimed was an ineffective response to Hurricane Katrina in Louisiana and Mississippi in 2005, an area the Texas Republican visited and toured with then-FEMA Director Michael Brown.
Hanson said the media criticized Bush for not having large enough waders to tour the flood zone, while few have criticized Biden's muted response.
Ingraham noted that at least one White House reporter, NBC's Kelly O'Donnell, did press Press Secretary Karine Jean-Pierre on the matter, asking whether Biden was given "any advice that he should not speak about Hawaii at this point."
Hanson said Biden should be flying C-17 aircraft hourly to airlift survivors or drop goods and supplies to them.
"We treat people in different countries a lot better than we do Americans. And this is just shocking that he's going to go from one vacation to another and from one beachside to a lakeside where people in Maui have no beach. They're destroyed, their lives are destroyed. And he doesn't seem to care."
"He's a virtual president, as I said. And at some point, it's not going to be sustainable."
FEMA Administrator Deanne Criswell said Monday that the $700 will be in addition to sums Hawaiians qualify for in regard to loss of property, saying "we're not taking anything off the table."
Nearly every building in the historic city of Lahaina – population 12,700 – was reportedly destroyed by the blazes.