AMERICA'S 'STUPIDEST' LAW: Illinois citizens roast governor's idea to give non-citizens power to police them
Some Illinoisans say 'you need to be an American' to serve as law enforcement, while others are fine with the change
METROPOLIS, Ill. – Southern Illinois locals shared mixed reactions to a new law that allows non-citizens to become police officers in their state.
"They are not a citizen, so they should not be able to hold a badge," Dan, a Metropolis resident, told Fox News.
However, Brett said, "I'm kinda neutral on that. If they don't have a criminal record, I'm not altogether against that."
RESIDENTS SOUND OFF ON NON-CITIZENS POLICING ILLINOIS:
WATCH MORE FOX NEWS DIGITAL ORIGINALS HERE
Gov. J. B. Pritzker last month signed into law a bill allowing non-U.S. citizens in Illinois to become police officers last month. The measure, which goes into effect on Jan. 1, states that "an individual who is not a citizen but is legally authorized to work in the United States under federal law is authorized to apply for the position of police officers." The bill also includes Deferred Action for Childhood Arrivals (DACA) recipients in the group of non-citizens eligible to become police officers.
"That is the most stupidest bill he could ever sign," Angel said. "Why would you want an immigrant or any other person to run your city as a police officer?"
SAFE-T ACT: ILLINOIS SHERIFF WARNS PROSECUTORS NOT TO BE 'OVERZEALOUS' TARGETING VICTIMS STOPPING CRIMINALS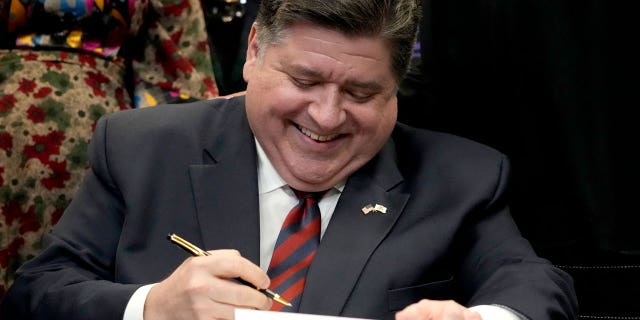 "They should have extensive, extensive background checks. I don't think that should be allowed," she added.
But Warren thought the plan has potential.
"As long as they've got here with their proper paperwork, I don't mind that," he said. "That could be something that would be good, but it could also backfire."
Federal law forbids non-U.S. citizens to serve as police officers and deputies.
NON-CITIZENS ENFORCING US LAWS WILL CREATE PROBLEMS, SAYS ILLINOIS SHERIFF: 'BECOME A CITIZEN, AND THEN APPLY'
The new Illinois law states that non-U.S. citizens are subject "to all requirements and limitations, other than citizenship, to which other applicants are subject" and must be legally allowed to possess firearms.
"I know they're in the military, but to be a non-citizen policing citizens doesn't quite make sense to me," Hillary told Fox News. "I wouldn't have it at all if I had anything to do with it."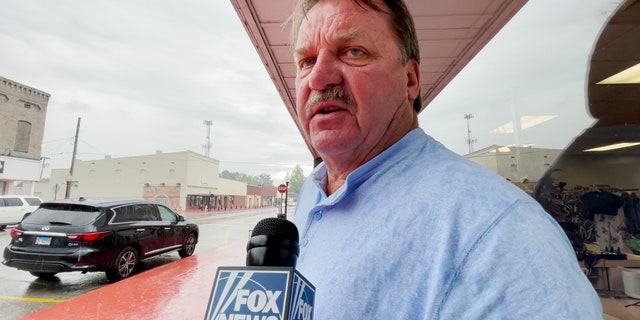 Similarly, another man said, "You've to be an American citizen. You can't go to Mexico and be a Mexican police."
But Dan said it could be helpful for areas in the state with a shortage of officers.
"If they can become police officers, they still need to jump through all the hoops that any other people would have to do. So, yea, I guess it's ok," he said. "You need police officers."
To hear more from Southern Illinois residents, click here.