Trump's lead over DeSantis, other GOP 2024 presidential candidates narrows in key early state: poll
Trump at 37%, DeSantis at 23% in New Hampshire, which votes second in GOP nominating calendar
A new poll in New Hampshire suggests that former President Donald Trump's large double-digit lead over his GOP rivals may be shrinking in the state that holds the first primary and second overall contest in the Republican presidential nominating calendar.
According to a University of New Hampshire Survey Center poll released on Tuesday, Trump enjoys the support of 37% of likely Republican presidential primary voters in the Granite State. Florida Gov. Ron DeSantis stands at 23%, with the rest of the large field of contenders polling in the single digits.
Trump's 14-point lead over DeSantis is down from a 20-point margin in the previous UNH survey, which was conducted in April before the Florida governor launched his presidential campaign.
WHO'S IN AND WHO'S ON THE SIDELINES — YOUR GUIDE TO THE 2024 GOP PRESIDENTIAL NOMINATION RACE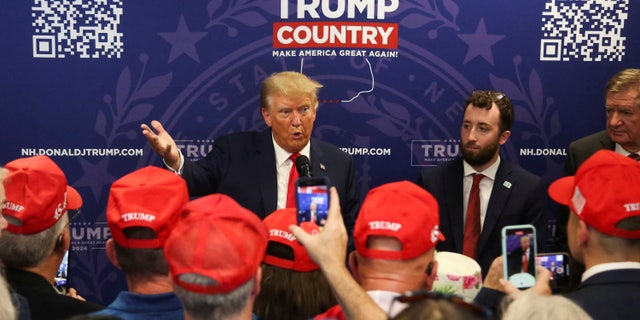 The lead is smaller than in recent surveys in New Hampshire from other organizations, which suggested Trump enjoyed a much larger polling advantage over DeSantis and the rest of the field.
Sen. Tim Scott of South Carolina stood at 8% in the new poll, which was conducted July 13-17. Former New Jersey Gov. Chris Christie, who's making his second White House run, stood at 6% along with North Dakota Gov. Doug Burgum.
TRUMP VS DESANTIS: HOW EACH IS FARING IN FUNDRAISING FIGHT
Former U.N. Ambassador and former South Carolina Gov. Nikki Haley and entrepreneur and political commentator Vivek Ramaswamy both registered at 5%, with everyone else at 1% or less in the survey.
Trump, who in November launched his third straight White House run, has made four trips to New Hampshire this year. He and DeSantis held competing events in the state in late June. DeSantis returned to New Hampshire on July 4 to march in two Independence Day parades.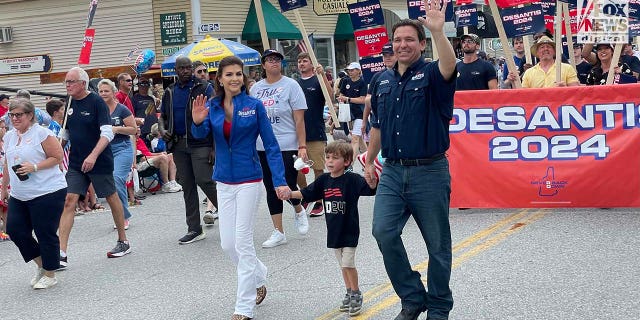 During his stop in the state three weeks ago, Trump formally opened his campaign's New Hampshire headquarters and his aides also unveiled their initial grassroots leadership team in the state.
IT'S TRUMP'S RACE TO LOSE 6 MONTHS AHEAD OF GOP PRIMARIES, CAUCUSES
After narrowly losing the 2016 Iowa presidential caucuses to Sen. Ted Cruz of Texas, Trump's convincing victory in New Hampshire's primary boosted him toward the GOP nomination and eventually the White House.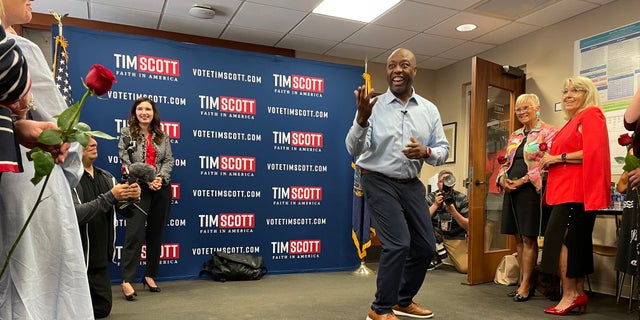 With six months to go until the primary, only 35% of likely Republican nomination voters in New Hampshire questioned in the survey said they had definitely decided on which candidate they would support. But that figure skyrocketed to 76% among Trump supporters.
The UNH poll questioned 898 likely Republican primary voters, with a sampling error of plus or minus 3.3 percentage points. The survey was conducted prior to Tuesday's news that the former president had been informed he's a target of a probe into the Jan. 6, 2021, attack on the U.S. Capitol and efforts to overturn the 2020 election.